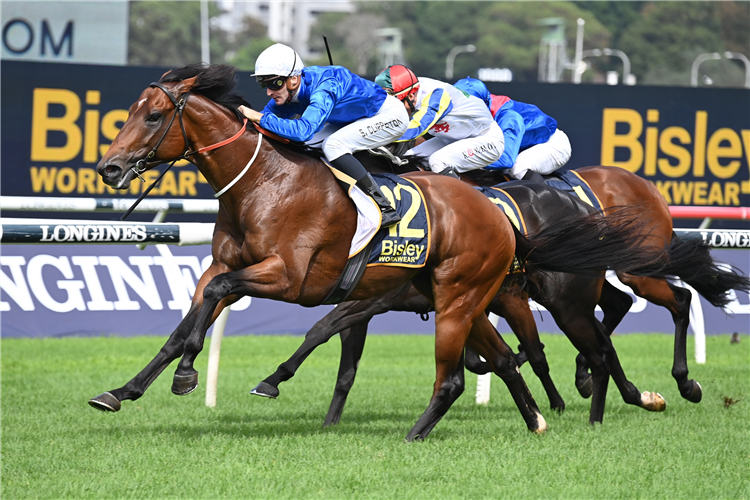 EAGLE FARM June 11
Best Bets
RACE 7: (10) Sharp 'N' Smart
RACE 8: (17) Vilana (Value)
RACE 10: (15) Najmaty
RACE 1: 13-5-10-1
RACE 2: 2-1-3-4
RACE 3: 7-4-6-2
RACE 4: 3-4-2-1
RACE 5: 5-3-8-1
RACE 6: 3-9-6-8
RACE 7: 10-16-4-1
RACE 8: 17-4-2-3
RACE 9: 15-6-5-4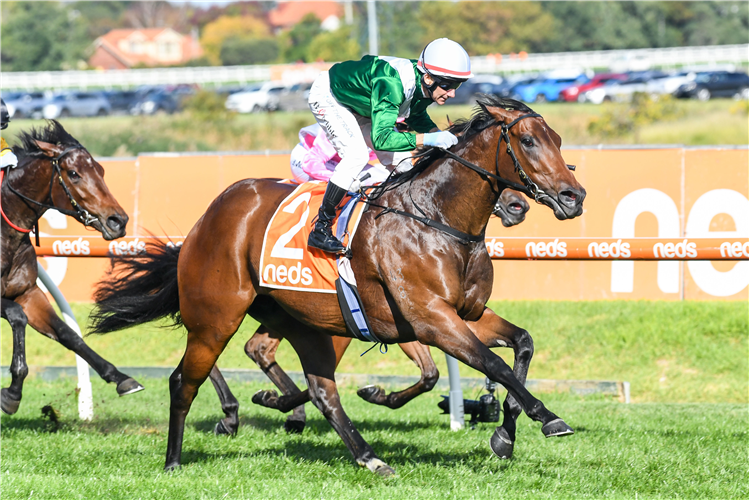 RACE 1: There was plenty of merit in the latest effort of (13) MINK'S STAR. Drawn wide but rates well off that run. (5) METALLICITY is an enigma but like him fresh for this. This is an easier race for (1) CALGARY STAMEPEDE and (10) ROBUSTO. Respect the confident support for (6) BANK MAUR.
RACE 3: Sticking with the lead up form from the Premier's Cup. Expect plenty of improvement from the young Kiwi stayer (7) THE FEARLESS ONE off his good placing. (4) SWEET THOMAS was a certainty beaten and has the best 3200m form – but can you trust a 10-year-old veteran? (6) THROUGH THE EYES has the look of a stayer wanting this trip and will be suited if it's a genuine staying test. That depends on the obvious leader (2) SPLENDIFEROUS as she will try and do it from the front again but rises 2kg. (3) IRISH SEQUAL found winning form in a hollow race in Sydney – Waller factor?
RACE 4: The form from the G3 Fred Best over 1400m two weeks sgo is the key reference with little between the top four. (3) BATTLETON had the toughest run when second up and is ready to peak but the extra 200m will certainly help (2) FLYING CRAZY and (4) LOCH EAGLE.
RACE 5: A month between runs for (5) RANCH HAND has been offset by a good Gold Coast trial. Back to 1200m not ideal but he has the right form. His stablemates (3) BLONDEAU, (1) TYCOONIST and (9) SHAQUERO are right in the mix – another Waller conundrum! (3) RANGES was good first up and will be fitter.
RACE 6: Looks a Doomben Cup rematch with that wfa form certain to hold up under the same conditions. (3) HUETOR should be better for that run and rates as the horse to beat but a fitter MAXIMAL (9) is a serious threat with an interesting switch from blinkers to winkers. This has been the target race for (6) GREAT HOUSE and he is the pick of the Waller runners. The import (11) HOPEFUL was strong in his Rosehill win over 2000m but needs to lift his figures under these conditions. Don't underestimate (6) LE DON DE VIE off his shock first-up win in Melbourne.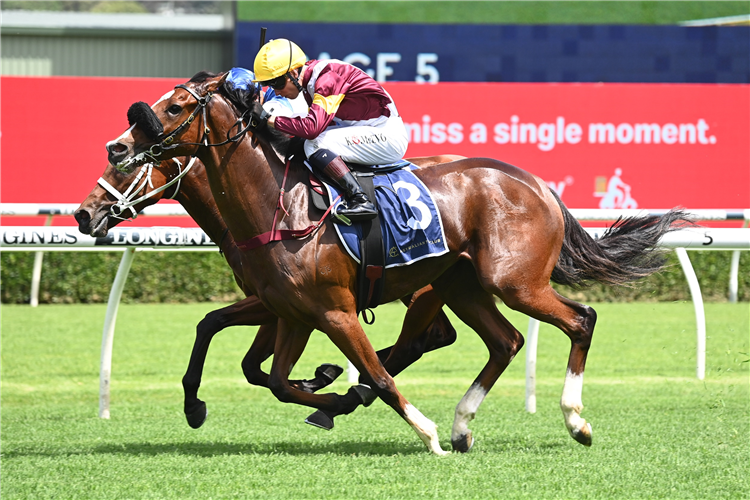 RACE 7: All over the Kiwi youngster (10) SHARP 'N' SMART. He's a class act and looks ideally placed going to 1600m off his close second in his Brisbane debut in the Phoenix (1500m). (16) SHEEZ BELTER was huge in the Sires Produce and should have no issues over the extra 200m. (4) POLITICAL DEBATE is obvious but concerned by mixed fitness reports. (1) BRERETON, (2) TWIN STARS and (9) OWEN COUNTY will be strong over 1600m.
RACE 8: Always keen on rising young horses in the Stradbroke with light weights – the Godolphin 3YO (17) VILANA has the right profile and maps to get a soft on pace run. He's my value play in a race where (4) ELEVEN ELEVEN and (3) APACHE CHASE are also going to get a lot of favours from their low draws. (2) LAWS OF INDICES is another must for the exotics. He's been set for this and his lead-ups have been excellent. (6) SOXAGON is flying and is another value inclusion. No knock on (5) ALLIGATOR BLOOD and (9) ROTHFIRE but they will need all the right breaks from their wide gates.
RACE 9: (15) NAJMATY wins again if she can replicate her last start booming finish over the extra trip. (6) SALATEEN and (3) WRITTEN BEAUTY obvious threats off that form. A fitter (5) ENCHANTED HEART and last start Scone winner (4) BRING THE RANSOM bring different form lines that have to be respected. Wary of (1) VANGELIC first-up off strong trial win.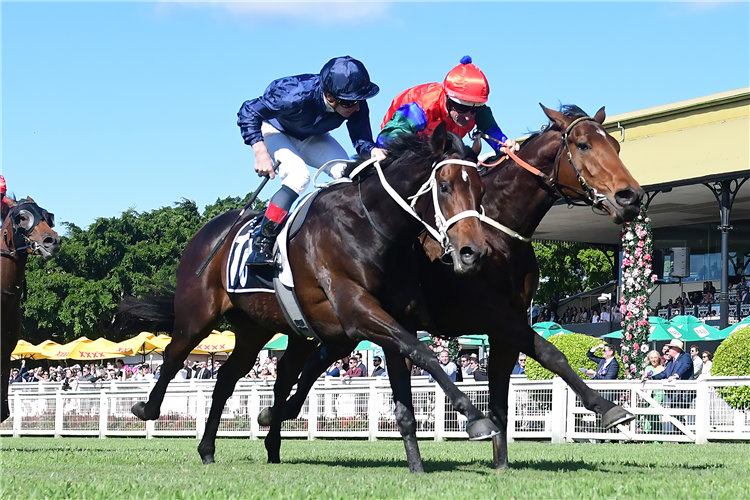 RANDWICK June 11
Bet Bets
RACE 3: (3) Tamerlane (EW)
RACE 7: (11) Night Of Power (EW)
RACE 10: (9) Jojo Was A Man (Value)
RACE 1: 12-2-7-5
RACE 2: 5-9-2-10
RACE 3: 3-2-4-10
RACE 4: 4-9-6-18
RACE 5: 8-3-7-4
RACE 6: 9-4-1-10
RACE 7: 11-9-8-1
RACE 8: 6-4-2-11
RACE 9: 6-10-4-8
RACE 10: 9-15-7-10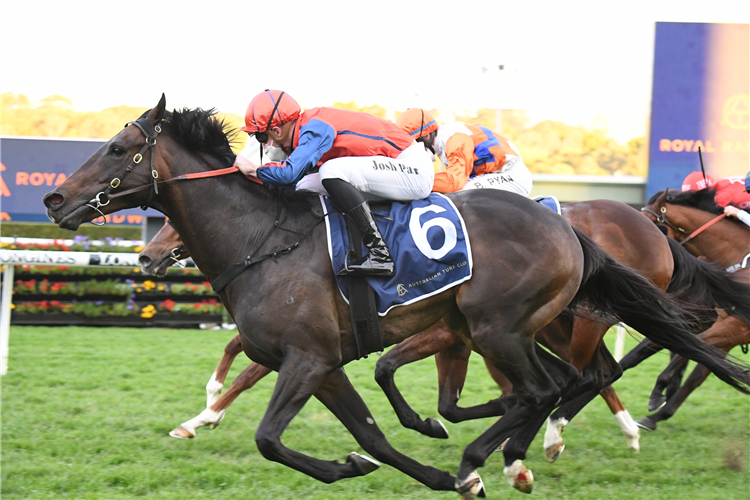 PLAYING THE QUADDIES…..
RACE 2: (5) MIDNIGHT IN TOKYO. Nice race for this Queensland filly. The switch to Sydney is a smart move as the form around her close last start second to the unbeaten Nettuno in a Group 3 at the Gold Coast (she beat home subsequent G2 and Listed winners!) is lengths above what she meets here. Concede that maiden winners (9) EMILIA ROMAGNA, (1) VEGAS RAIDER, (2) FORECASTER and (8) YANKEES are open to improvement. Trial alert - top stable has given (10) GILMORE soft trials.
RACE 3: Improving track conditions and the claim for Dylan Gibbons are positives for fast mare (2) QUEEN BELLISSIMO but (3) TAMERLANE is at his best when fresh and is primed for this off two good trials. He'll be the one hitting the line late. Resuming (4) WAIHAHA FALLS has also looked good in trials and stable gives us a lead with scratching of his stablemate.
RACE 4: Last start winner (4) CRUEL SEA is a horse on the up. Yet to reach his ceiling and this will tell us where he's at as he faces a good test against the in-form (9) MOON READER. The big improver should be (6) DALAALAAT – ready to find his form on a firmer surface.
RACE 5: Tricky race as allowances are being used to advantage on the in-form mares (3) NIFFLER, (4) ITA and (8) ELUSIVE JEWEL while (6) NOTHINSWEETABOUT ME and (7) FINEPOINT rise in weight off their last start wins without claims. ELUSIVE JEWEL deserves a win and will get her chance over 1600m as her claim gives her an edge in the weights but easy to like any of the others.
RACE 6: Six runners are multiple winners over 1000m – a stat that makes barriers important. Expect good pace will set it up for a closer. Lightly raced (9) SIEGE was impressive splitting the field from last in good time when resuming at Gosford but must improve off that to get over the top of this better field. Expect another honest effort from (4) HULK (16 minor placings and counting!) while a soft draw suits (10) PANDORA BLUE. (1) EASY SINGLE is well placed off his Melbourne win but will need a clever ride from outside gate.
RACE 8: No opinion of this race – taking the view that the best ride wins. For the sake of selections the pair with the best figures are (6) DRAGONSTONE and (4) SURREAL STEP but there are negatives. DRAGONSTONE returns from Melbourne on a seven day back up – he has the right form but this race was an afterthought as he was a late entry. SURREAL STEP did the right thing by us at a good price last time over this course but he rises 2kg and rails draw may not be ideal as the day progresses. (11) AUTHENTIC JEWEL will run well at value odds.
RACE 7 (11) NIGHT OF POWER: The 2kg claim for Tyler Schiller will see this gelding drop a massive 10kg from his luckless fifth in a BM78 over 1500m at Rosehill last Saturday when a slow pace played against him. He was beaten only 1.5 lengths after he was held up for 200m from the turn, a notable effort under 60kg that followed his strong second up win over that same course and distance at his previous start. He's in the right form to test this evenly matched open company field under his light weight. (9) CLIFF"S ART is going well and trials have been good. Well placed in this on best form. Include (8) WAIRERE FALLS as this looks a good race for the horses on the limit.
RACE 9: Another tough quaddie leg. Expect the better track conditions will bring improvement from (6) FASHCHANEL after a good trial win. She is nicely placed with the advantage of an allowance. The map suits (2) TRUE DETECTIVE and (10) ON THE LEAD from their low draws and they rate well – good value at their early prices.. (13) COAL CRUSHER gets blinkers, a gear change that all but ensures he will put pressure on the other designated leader (8) MUCH MUCH BETTER from the start. (4) LACKEEN has won twice when first-up and will have support of his good trial win. Tough draw for the topweight (1) FRANKIE PINOT but you have to respect G1 form in this class.
RACE 10 (9) JOJO WAS A MAN: Quite taken with the strong performances of this progressive 4YO in his two starts since resuming. He recorded an easy first-up win over 1250m at Canterbury before a strong fourth over 1300m in this class at this course on May 28 when he was doing his best work through the line after covering extra ground. The step to 1400m for his third run back looks ideal as he's a winner up to 1500m and gets weight relief with Reece Jones taking a 2kg claim. He's good value in an open race where you can include any number of chances… (4) BLESK, (7) CROSS TALK, (9) DYNAMIC IMPACT, (10) MARNIX and (15) KANAZAWA can all win without surprising. .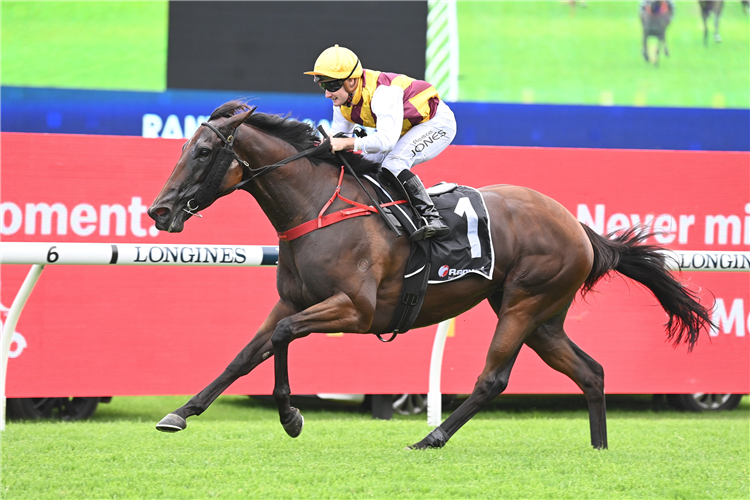 TRIAL WATCH REPORT – June 11-13
NOTED TRIAL RUNNERS
RANDWICK SATURDAY: Gilmore (R2); Tamerlane (R3); Waihaha Falls (R3); Cliff's Art (R7); Lackeen (R9); Fashchanel (R9); Cadre Du Noir; (R10); Blesk (R10)
EAGLE FARM SATURDAY: I Am Superman (R8); Vangelic (R9)
NEWCASTLE SATURDAY: Suez (R3); Resistible (R3); Whinchat (R3)
HAWKESBURY SUNDAY: Haather (R1); The Himalayas (R3); Rita May (R7)
WARWICK FARM MONDAY: Asva (R1); King Adviso (R1); Wingstofly (R2); Jai Lei (R6); Micro (R6); Pool Pony (R7); Reformist (R8)
RECENT TRIAL WATCH WINNERS: Osipenko; Kiku; Pinnace; Parlayed; Kibou; Saquon; Cinderella Days; Emilia Romagna; Cruel Summer; Cross Talk; Marieller; Extraweird; The Rockwell Place; Koshu; Baroque Road; Zapateo; Mazu; Vegas Raider; Baltic Coast; Divine Okay.
TRIAL POINTERS
RANDWICK June 3: John O'Shea's classy mare FASHCHANEL bounced back from her last start failure at Scone to win the fastest 1045m heat (63.98; 35.08), getting the better of the G1 winner Shout The Bar in the last 50m under a quiet ride from James McDonald. Another O'Shea runner to trial well was the talented BLESK finishing second under no pressure in his 1045m heat won by the running Sneaky Paige (64.67; 34.66). Spirit Of Vomo recorded the quickest win in the two 2YO heats over 1045m (64.62; 35.93) but I would mark the runner-up HAATHER and his stablemate GILMORE (fourth) as two to follow from this heat.
HAWKESBURY May 30: Lightly raced local filly RITA MAY has won two of her four starts and there should be more success to come if she runs to this trial form. Did it easily to clock the fastest time in the nine 1000m heats (59.05; 34.47), pulling her way to a clear lead and cruising to the line under no pressure with a lot in hand. The two 1250m trials saw the class act I AM SUPERMAN have no more than a working gallop to put away three rivals in his heat (77.40; 34.24) and the promising maiden KING ADVISO work strongly to hold the Group placed import Soffika in the faster heat (76.67; 35.06). In the 2YO trials youngsters to make an impression included the 1000m heat winner WHINCHAT (59.70; 34.61) and the placegetter RESISTIBLE.
WARWICK FARM May 27: The open trials over 1200m featured a strong win by the classy mare VANGELIC (74.91; 36.69) in her heat and an impressive late surge from last by another good mare CLIFF'S ART to finish second in her slower heat (75.87; 37.16).
RANDWICK May 16: The classy Group performer I AM SUPERMAN did enough finishing third in his open trial over 1050m to have him in good shape for intended Brisbane targets. In the 742m trials for 2YOs heat winner ASVA (46.34; 36.04) did enough to be noted as a youngster with good prospects.
BLACKBOOK REPORT
Eligible Blackbook Runners – June 10-13
EAGLE FARM SATURDAY: Sweet Thomas (R3); Loch Eagle (R4); Sharp 'N' Smart (R7); Laws Of Indices (R8); Eleven Eleven (R8); Tycoon Evie (R9)
RANDWICK SATURDAY: Midnight In Tokyo (R2); Rainbow Connection (R3); Oscar Zulu (IR7); Fashchanel (R9); New Arrangement (R9); Jojo Was A Man (R10); Kanazawa (R10)
SWAN HILL SUNDAY: Duchess Of Dorset (R5)
WARWICK FARM MONDAY: Daralina Belle (R6)
RECENT BLACKBOOK WINNERS: Vinco; Political Debate; Sibaaq; Vitruvius; Surreal Step; Brosnan; Extremely Lucky; Zapateo; Twin Stars; Soxagon; Rustic Steel; Premium Choice; Aleas; Indifference; Rights Of Man; Bandersnatch; Je Suis Belle; Milford; Juan Diva; Mamounia; Enterprise Prince; El Patroness; Mr Brightside.
Blackbookers – Selected June 4
(Follow for next 3 starts)
AMERICAIN ANGEL: Strong first-up placing. Fitter next time.
GRAND POPE: Eye catching return. Has obvious talent.
HIGH BLUE SEA: Good prospects with more experience.
HONEY POT: Sure to win a maiden.
SHARP 'N' SMART: Quality Kiwi. Watch his progress with interest.
WICKLOW: Not much went his way first-up. Sure to improve.