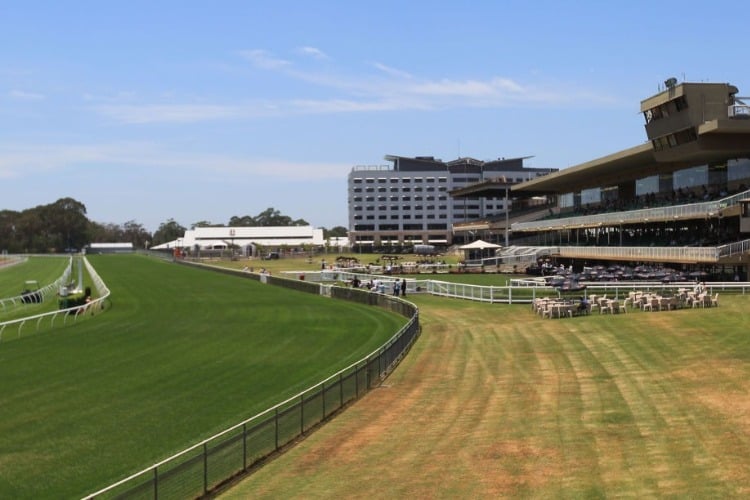 WARWICK FARM June 13
RACE 2: (2) BEIRUT MISS
RACE 4: (7) TAVI L'AMOUR
RACE 6: (9) DARALINA BELLE
RACE 8: (8) BENTLEY MAGIC (Value)
RACE 1: 4-1-6-2
RACE 2: 2-3-1-7
RACE 3: 4-6-5-2
RACE 4: 7-5-3-2
RACE 5: 2-8-3-6
RACE 6: 9-4-8-6
RACE 7: 4-1-5-7
RACE 8: 8-4-10-1
TRIAL WATCH REPORT – June 13
NOTED TRIAL RUNNERS
WARWICK FARM MONDAY: Asva (R1); King Adviso (R1); Wingstofly (R2); Jai Lei (R6); Micro (R6); Pool Pony (R7); Reformist (R8)
RECENT TRIAL WATCH WINNERS: The Himalayas; Rita May; Cliff's Art; Waihaha Falls; Resistible; Osipenko; Kiku; Pinnace; Parlayed; Kibou; Saquon; Cinderella Days; Emilia Romagna; Cruel Summer; Cross Talk; Marieller; Extraweird; The Rockwell Place; Koshu; Baroque Road.
BLACKBOOK REPORT
Eligible Blackbook Runners – June 13
WARWICK FARM MONDAY: Daralina Belle (R6)
RECENT BLACKBOOK WINNERS: Jojo Was A Man; Vinco; Political Debate; Sibaaq; Vitruvius; Surreal Step; Brosnan; Extremely Lucky; Zapateo; Twin Stars; Soxagon; Rustic Steel; Premium Choice; Aleas; Indifference; Rights Of Man; Bandersnatch; Je Suis Belle; Milford; Juan Diva; Mamounia; Enterprise Prince; El Patroness.
Blackbookers – Selected June 11
(Follow for next 3 starts)
GOOD AND PROPER: Will be fitter. Suited over a middle distance.
LORD ARDMORE: Set for a successful winter.
METALLICITY: Costly to date but don't sell out just yet.
SALATEEN: Like to see her in something longer.
SNIPPY FOX: Lovely return. Sure to train on.
THRONE BONE: Warmed up late. Has prospects.