3 minute read
Selections and best bets from Chris Scholtz for the Gosford and Gold Coast meetings on May 7 plus Trial Watch and Blackbook runners.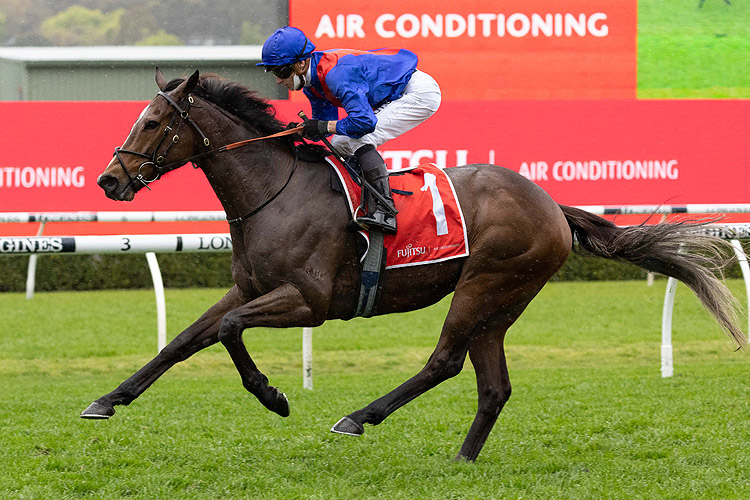 GOSFORD MAY 7
RACE 7 (10) MAIN STAGE: Former Victorian 7YO has found a new lease of life under Kembla Grange trainer Gwenda Markwell with three wins and three seconds from his last six starts on his favoured affected tracks so it's no surprise to see him given the opportunity to race for the big money in a Gosford Cup of limited chances. While he's stepping up in class he will get all the favours dictating the pace from the front with Rachel King – his rider in five of his last six races - certain to try and steal it under his light weight.
RACE 9 (5) OLD FLAME: The Snowden team have their hands on a very handy import and have already been rewarded with a win and a second from his first two Australian starts in Melbourne. Came off Sydney trials to win first-up over 1400m at Sandown then ran a blinder over the same trip at Caulfield when he rattled home in the fastest last 200m sectional for an impressive second under 59.5kg that has earned him a place in this very competitive $500,000 race. Big move to apply blinkers and from the rails draw he should find 1600m an ideal trip with his significant weight drop to 54kg.
RACE 10 (8) BATTLETON: Classy 3YO has been gelded and two strong trials have him ready to build on the potential he showed in the spring when he won his first two starts before matching it with some of the best of his age group in the Listed Brian Crowley (second to Mazu) and G1 Coolmore Stud Stakes (fifth to Home Affairs). He was in cruise control winning his most recent trial at Warwick Farm and looks well placed in this grade after his stable elected to pass up the Gold Coast Guineas and stay home to challenge these older rivals.
FOR VALUE
RACE 3: (15) SHOWTIME LADY: Has been primed to resume for a while. Finally gets her chance.
RACE 8: (5) OSCAR ZULU: Reliable fresh performer. Conditions suit.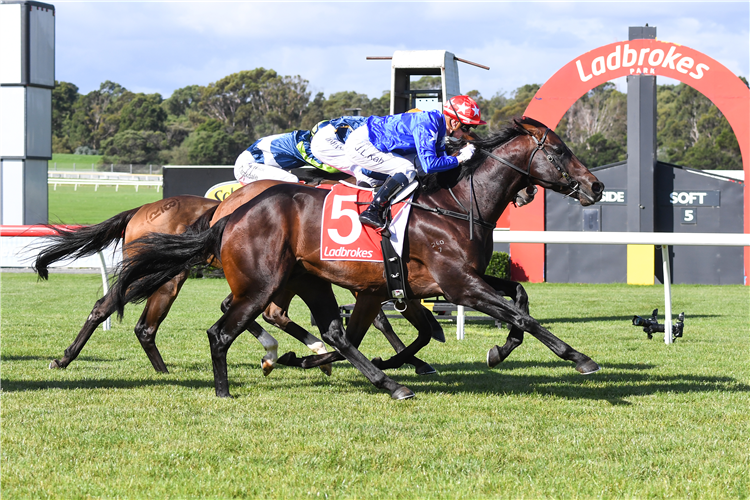 SELECTIONS
RACE 1: 7-4-9-2
RACE 2: 6-8-13-3
RACE 3: 15-8-6-5
RACE 4: 5-8-2-7
RACE 5: 5-13-14-7
RACE 6: 6-4-9-12
RACE 7: 10-2-1-6
RACE 8: 5-10-6-9
RACE 9: 5-11-1-7
RACE 10: 8-5-11-10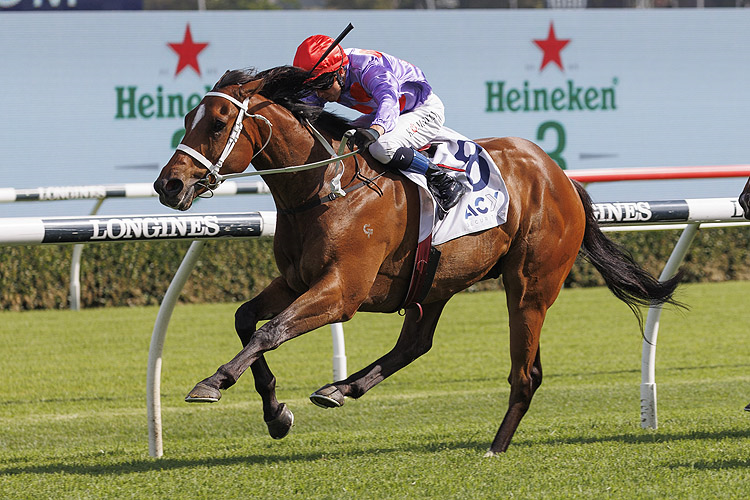 GOLD COAST May 7
FOR VALUE
RACE 1: (13) SELEQUE: Can go on with it off strong last start win.
RACE 5: (6) APRIL RAIN: Trust her to run to her best.
RACE 7: (2) PRINCE OF BOOM: Has all the right credentials. Wide draw may suit.
RACE 9: (5) LAST CHANCE. Well placed to win again.
RACE 1: 13-19-6-9
RACE 2: 5-2-1-3
RACE 3: 5-6-4-7
RACE 4: 3-13-4-7
RACE 5: 6-4-10-1
RACE 6: 1-8-4-5
RACE 7: 2-3-13-5
RACE 8: 1-12-9-3
RACE 9: 5-9-6-2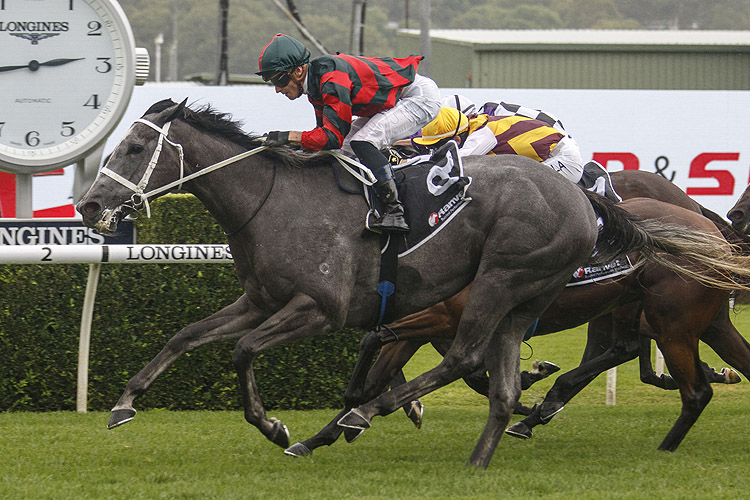 TRIAL WATCH REPORT – May 4-5
NOTED TRIAL RUNNERS
GOSFORD SATURDAY: London (R1); Zou Tiger (R1); Showtime Lady (R3); Dehorned Unicorn (R4); Rebel Rama (R6); Prime Candidate (R8); Southern Lad (R8); The Face (R8); Strange Charm (R8); O'President (R9); Rustic Steel (R9); Battleton (R10)
GOLD COAST SATURDAY: Sibaaq (R1); Mamaragan (R2); West Of Africa (R4); April Rain (R5); Four Moves Ahead (R7); Hungry Heart (R8)
KEMBLA GRANGE SATURDAY: Hard To Excel (R3)
ROCKHAMPTON SATURDAY: Kubrick (R8)
NOWRA SUNDAY: Divine Oaky (R5)
MUDGEE SUNDAY: Marillier (R1); Show Me Your Love (R3); Divine Okay (R4)
TAREE MONDAY: Kimwantstogetahead (R5); Show Me Your Love (R5)
GOULBURN TUESDAY: Titanic Award (R5); Divine Okay (R7)
RECENT TRIAL WATCH WINNERS: Portray; Oryx; Amati; Tycoonist; Thorpe; African Daisy; Excelladus; Bethencourt; Essonne; Podium; Democracy Manifest; Kementari; Najmaty; Owen County; I'm Secret; Best Side; Moroccan Lad; More Sundays; Coco Rox; Paris Dior; Quiet Riot; Largo Winch.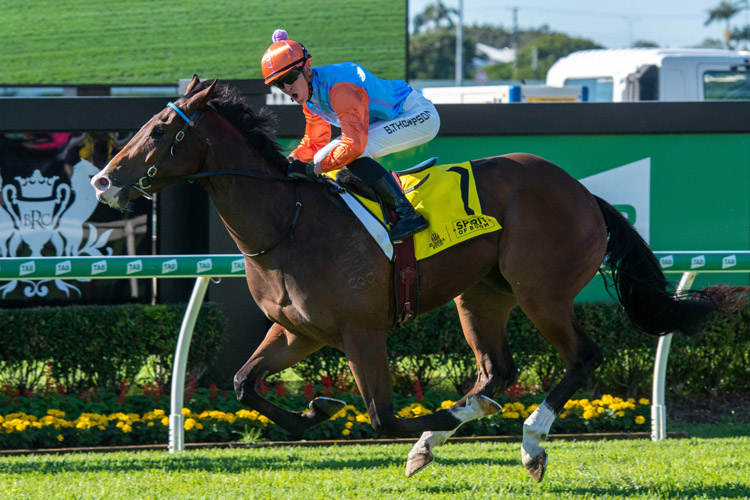 TRIAL POINTERS
ROSEHILL April 29: The race fit O'PRESIDENT posted the fastest time in the 11 heats over 900m (54.87; 35.10), finishing off best against some high class opposition. Top class mare HUNGRY HEART won another 1030m heat (63.99; 35.54) in a confidence booster on a heavy surface ahead of her Queensland campaign. She's going well enough but still needs to get on top of the ground to show her best.
NEWCASTLE April 26: A show of strength from the Kris Lees stable winning 10 of the 18 heats including strong performances from his good city class performers STRANGE CHARM (fastest 940m heat win) and RUSTIC STEEL, who was in another postcode winning his 1200m heat by almost 10 lengths.
WARWICK FARM April 22: BATTLETON underlined that he is a quality 3YO as he had no trouble dealing with his older rivals in his 815m heat (49.31; 34.19), tracking three wide under a good hold from James McDonald and having plenty in the locker through the line to win by 1.5 lengths. PRIME CANDIDATE can mix his form but his easy 3.4 lengths win in the fastest 816m heat (458.06; 33.64), leading easily and allowed to run along, showed he has freshened up nicely since he last raced in January. The 2YO heats over 740m on the poly could be misleading but there was plenty to like about the way the way Tracy Bartley's unraced Deep Field filly MARILLIER (44.09; 33.52) won his heat with authority.
WARWICK FARM April 8 (Polytrack): The fastest 740m heat saw LONDON, a promising Capitalist colt from the Waller stable, finish an impressive second after covering the most ground tracking four and five deep on the turn. He was given a very easy time by James McDonald in the run to the line.
RANDWICK April 4: SHOWTIME LADY won a hollow open heat in quick time (71.03; 36.52).
GOSFORD March 18: SHOW ME YOUR LOVE is a well-bred maiden in the Lees team and looks to have come on nicely from her debut placing in November after winning her 1000m heat (62.58; 37.08).
BLACKBOOK REPORT
Eligible Blackbook Runners – May 2-3
MORPHETTVILLE SATURDAY: Bacchanalia (R5); Magic Max (R5); Extremely Lucky
GOLD COAST SATURDAY: Aheadofhistime (R1); Le Baol (R3); Fearless Knight (R4); Iron Grace (R4); April Rain (R5); Zayydani (R8); Soxagon (R9)
GOSFORD SATURDAY: Pappalino (R7); Rustic Steel (R9); Party For One (R9); Latino Blend (R10)
CAULFIELD SATURDAY: Merchant Prince (R1); Sig Positano (R4); The Claimant
ROCKHAMPTON SATURDAY: Smart 'N' Sexy (R7)
ASCOT SATURDAY: Premium Choice (R1)
IPSWICH SATURDAY: Fearless Knight (R2)
RECENT BLACKBOOK WINNERS: Aleas; Rights Of Man; Bandersnatch; Je Suis Belle; Milford; Juan Diva; Mamounia; Enterprise Prince; El Patroness; Mr Brightside; Bullfinch; Daisies; Athelric; Maserartie Bay; Express Pass; Blackcomb; Mac 'N' Cheese; Duais; Star Of Michelin; Kinloch.
Blackbookers – Selected April 30
(Follow for next 3 starts)
ATISHU: Back on track. Trust her at the barrier.
FASHCHANEL: Honest mare. Always competitive.
NEW ARRANGEMENT: Almost fell when looking likely. Going well.
SAIGON: Tried hard first-up. Well placed in Melbourne.
SURREAL STEP: Good campaign ahead. Fitter next time.
TWIN STARS: Strong youngster. Expect natural improvement.