3 minute read
Selections from Chris Scholtz for the Canterbury meeting on August 3 plus Trial Watch and Blackbook Reports.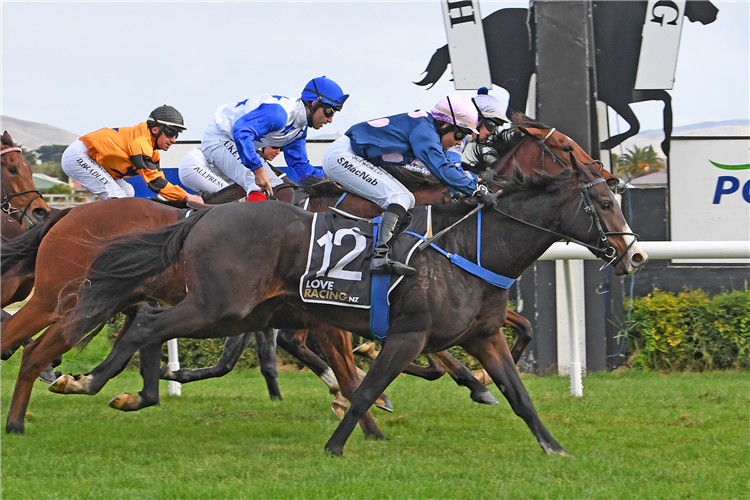 CANTERBURY August 3
RACE 1: 5-4-1-2
RACE 2: 6-12-17-13
RACE 3: 2-3-6-1
RACE 4: 2-3-1-5
RACE 5: 9-3-7-8
RACE 6: 3-8-7-10
RACE 7: 11-5-10-6
TRIAL WATCH REPORT
NOTED TRIAL RUNNERS – August 3
CANTERBURY WEDNESDAY: Magic Carpet (R2); Sports Legend (R2); Not Another Reiby (R6)
KEMBLA GRANGE THURSDAY: Magic Carpet (R4); Shocking Force (R6)
RECENT TRIAL WATCH WINNERS: Golden Fighter; Euphrates Dream; Diamond Diesel; Zoukerino; Silvakia; Bold Mac; Willinga Freefall; Overlord; Waverider Buoy; Vientiane; Hell I Am; Headwall; Airman; Alpha One; True Crime; Humble Star; Alberich; Beer Palace; Brudenell; Reach For Gold; The Milky Bar Kid; Eponymous; Tashi.
TRIAL POINTERS
WARWICK FARM July 22 (Poly): Nothing was out to break records in the open trials over 740m but there was a lot to like about the way NOT ANOTHER REIBY dominated from the front to win his heat (43.12; 32.95).
RANDWICK June 14 (Poly): First trial by Deep Field gelding SPORTS LEGEND indicates he could be well above average. Had no trouble leading his 780m heat and was a class above his rivals cruising to the line five lengths clear, the feature being his fast closing sectional (45.23; 32.85) with Kerrin McEvoy keeping him under a tight hold.
BLACKBOOK REPORT
Eligible Blackbook Runners – August 3
CANTERBURY: And We Danced (R4)
COFFS HARBOUR THURSDAY: Salty Rain (R4); Lightning Jack (R7); Fender (R7); Tara Jasmine (R7)
RECENT BLACKBOOK WINNERS: Pizarro; Lord Ardmore; Honey Pot; Tow The Line; Midnight In Tokyo; Kanazawa; Daralina Belle; Searchin' Roc's; Go Wandji; Thron Bone; Stormy Rock; Wicklow; Skyman; Jojo Was A Man; Vinco; Political Debate; Sibaaq; Vitruvius; Surreal Step; Brosnan; Extremely Lucky; Zapateo.
BLACKBOOKERS – Selected July 30
(Follow for next 3 starts)
DALCHINI: Nice return. Underrated.
GOLD TRIP: Sure to benefit from his Australian debut.
OPACITY: Warming up for a suitable target.
OPAL RIDGE: Has obvious talent.
PRIX DE TURN: Set for longer races.
VA VIA: Will appreciate a bigger track.