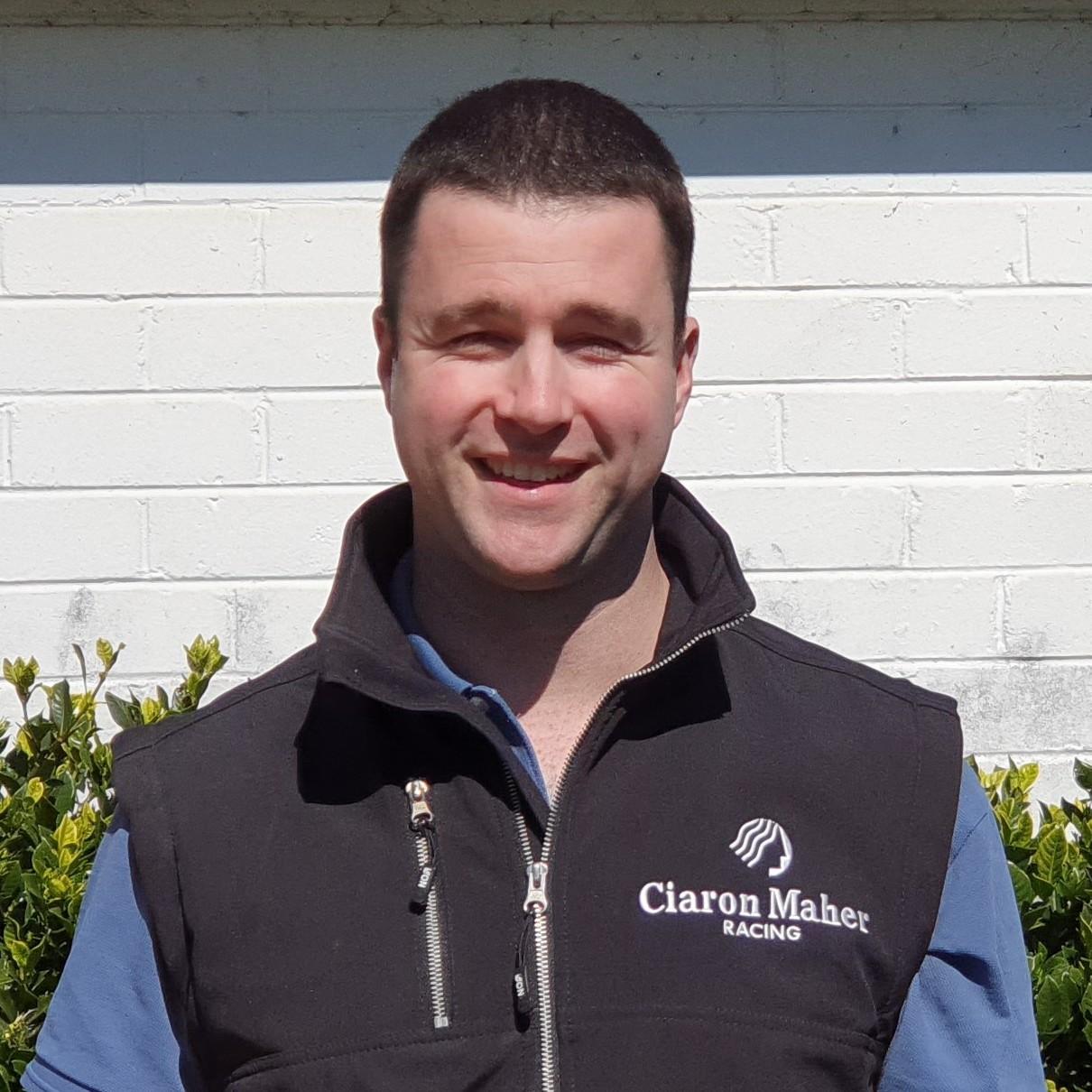 Jack Bruce
Assistant trainer Ciaron Maher & David Eustace in Sydney
Age: 30

Current job title and role
I work for Ciaron Maher and David Eustace as their assistant trainer in Sydney. It's a small part of a big operation. They've got four bases in Victoria; Caulfield, Ballarat, Fingal and Balnarring Beach and they've also got a Sydney stable which has 50 boxes.

How did you get into the industry?
I got into the industry as my father always worked in racing. He actually worked in a trotting stable and I suppose my love of horse racing came through him. He was always very passionate about the sport and took me to the races as a kid. Obvious from there everything grew.

What was your first job in racing?
I worked at Windsor Park Stud which was my first job. My background really was in farming and I really enjoyed working on the farm. I did a few holiday stints there and I did a year there between my university degrees and then when I finished university I went back there for another year before I got on the Godolphin Flying Start. I really liked the farming side of racing and it gave me a good grounding in terms of horse skills and all of those practical skills that you use on a daily basis.

What is your first racing memory?
My first racing memory was watching the races on the telly and I remember Flying Spur winning the Golden Slipper. I would have only been five. Octagonal ran second that year, and I remember following him and the races he won. He was such a tough horse and watching the Ingham's cerise silks and John Hawkes and Darren Beadman, I suppose those are my early racing memories.

Who has been the biggest influence on your career to date?
I probably don't have any single biggest influence but I've been very lucky to work for some very talented people in the industry.
Whether it be the Schick family of Windsor Park Stud; they are one of the premier stud farms in New Zealand who have a great record. They bred Might And Power and run a very sharp operation and I learnt all my basic skills on the farm. Simple things like work ethic, horse handling and foaling mares.
I did the Godolphin Flying Start and since then I've been in Sydney. I've worked for Bjorn Baker, Chris Waller and now the Maher – Eustace stable and all three of those trainers exist on very different training philosophies. It's very interesting to see how those three different philosophies have been very successful so it just goes to show, when it comes to racing, that there are so many different points of views and ways of doing things and they all have their own pros and cons.

What is the one job you would like and why?
The one I have now. I love working for Ciaron and Dave. They've got a great team both in Victoria and up here and we've got some nice horses in the stable and that's really what you look forward to.Getting up in the morning and watching these horses grow and develop so, being an assistant trainer for Ciaron and David is the one job I would like.

If there is one thing you could change about the racing / bloodstock industry in Australia what would it be and why?
The racing industry in Australia is obviously very vibrant. There is so much investment and so much prize money and it's such a good industry but, I suppose the one thing I would change is the very early trackwork hours. I know it's a very controversial subject and I'm not really sure what the answer is and how you would go about changing it but, it's one thing that would require a collective move by all participants in the industry. I'm not sure that unless we all move on it, it would be possible for that change to happen.

What do you think racing could do to attract more people?
I think the times have changed and we live in a different world. There are so many options for people and so many careers that they can get into unless the racing bug has really bitten them. Most modern day staff members simply find it hard to be at work at half past three, so I think changing trackwork hours would help to get more people into the industry.

What effect do you think the ongoing Covid pandemic will have on the Australian industry?
Australia is going great guns, especially compared to my homeland of New Zealand. Prize money is literally four times as much here for the same races. The ongoing COVID pandemic has literally had zero effect on the industry and peoples investment in the industry has increased over the past little bit.
One thing I would say the pandemic has done is increased racings focus in the mainstream media. We went through a stage when the rugby league and AFL were not on and so people were turning on the television on a Saturday to watch Channel 7's coverage of the races and not the footie. That's been big for the putting dollar and I think any corporate bookmaker would say since the pandemic they have turned over a lot more on racing.
That's not just for punting and prize money but it's generated peoples genuine interest in the sport - they want to come to the races on the Saturday as part of their social calendar.

If you didn't work in racing what would you do?
I have no idea. I would probably struggle, but I do have a degree in finance and economics and accounting so I probably would have worked in that sphere although having started working in racing I'm not sure that I could do that and get the same satisfaction out of it that I do working in this industry.

Your favourite racehorse of all time?
It has to be Black Caviar. I was in my early 20's when she started racing and I know that Winx did a similar thing a few years later, but everyone in Australia and New Zealand followed her and she was such a huge cult hero that I remember flying from New Zealand to Australia to watch her win a TJ Smith at Randwick when she beat Hay List. I loved her so much that I didn't think twice about going to watch her run. I was on my holidays from uni at the time and booked the flight and off I went to watch Black Caviar.