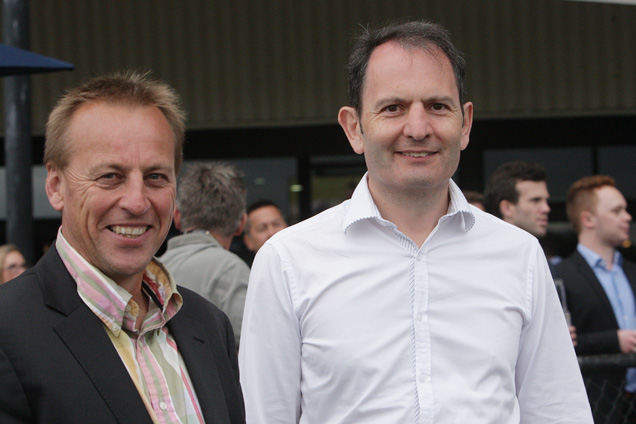 Valachi Downs, in Matamata, has been sold to Lib and Katrina Petagna's breeding business Elsdon Park.
Developed by Kevin and Joanna Hickman Valachi Downs now comprises over than 600 acres and covers all aspects of breeding and racing, including significant expansions in 2018 with the standing of stallions in a new purposely built station and the acquisition of a private training facility adjacent to the nearby Matamata racecourse.
The transaction, which involves solely the stud operation, completes at the beginning of August to coincide with the new racing season.
"It's a bit of preparation meets opportunity. I am in Blandford Lodge with Graham and Helen-Gaye Bax," Lib Petagna said.
"With the number of horses I have collected over the years we were getting too small, so I have been looking for an opportunity to somehow expand.
"When I heard Valachi Downs might be coming available I approached Brent Schumacher, who has been acting for the Hickman family, and suggested there might be something to do there. It has moved rather quickly from there.
"It is about my bloodstock holdings expanding and getting too big for Blandford.
"The Bax family is going to be buying me out of Blandford Lodge, which is a good outcome. It has been a very good partnership over the last eight years.
"My bloodstock portfolio will move over to Valachi come early August. It is a phenomenal property, it is naturally beautiful. Kevin and Joanna have done a wonderful job developing it and hopefully my family can continue the journey with that property."
Petagna said that he has around 50 mares due to be covered this spring.
"Racing is how I got into the business, but I had been breeding a few under the Blandford brand and a few had been going through the Blandford Lodge drafts," Petagna said.
"That has been increasing. I have kept fillies that I have raced that have kept showing ability. By the time you race a few fillies each year and keep them, the numbers soon start getting up there.
"I think there is about 50 mares going to stallions this year, so it grows rather quickly."
While the Hickmans have been noted for retaining their fillies, Petagna will have a slightly different business model with a more commercial focus.
"I am expanding breeding and keeping the racing the same, or slightly less. It is a big farm and it has got to pay its way. It is a business, not a hobby, so we will be looking to breed to sell," he said.
"You always try to keep one or two fillies from the nice families, but they have got to get out there as well and prove their worth."
Valachi Downs will be rebranded as Elsdon Park and they will, in time, look to stand stallions at the peoperty.
"My wife decided that (Elsdon Park). It is a suburb of Wellington, so that is how the name came about. I would have been tempted to do something Italian," he said.
"I am a shareholder in Savabeel and I raced Tivaci and Alabama Express, so I have kept ten percent of those stallions," he said.
"I have got a few other bits and pieces along the way, but Per Incanto is another that has certainly been very good to me and I hope Ardrossan will do a job too.
"I would look at it (standing stallions) into the future. There is no particular hurry. I have got more than enough shares in stallions at the moment.
"I think the first job is to settle into the property and continue to improve it and see if there are any opportunities down the track with stallions, but it is not on the horizon at the moment."