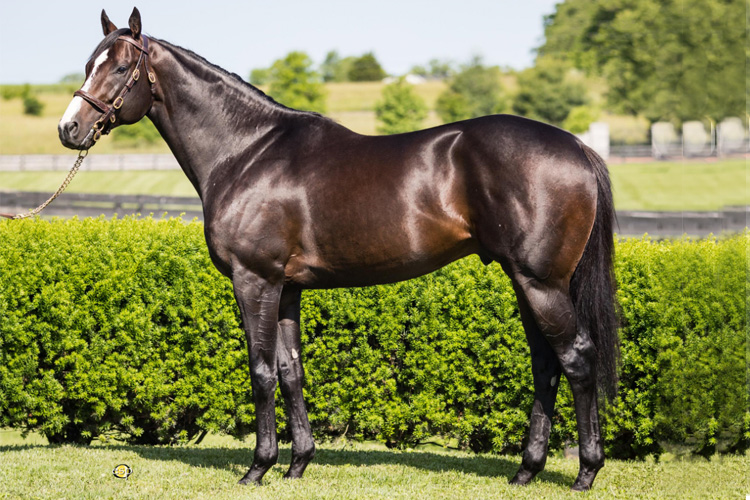 A share in the Airdrie Stud-based sire Upstart (Flatter) has been included in the Keeneland April HORA Sale which will be held on Friday, April 29.
Upstart has made a good start to his stud career with Grade 1 winner and leading classic prospect Zandon as well as undefeated Kentucky Oaks (Gr 1, 9f) contender Kathleen O.
"Keeneland is pleased to feature this unique offering in the April Sale," said Keeneland vice president of sales Tony Lacy.
"A share in Upstart is sure to generate tremendous interest given the excitement surrounding Zandon and Kathleen O as we look toward the Derby and Oaks."
Upstart's 2022 fee is advertised at Private.
"What Upstart is doing right now is really pretty incredible," said Airdrie Stud vice president Bret Jones.
"Zandon and Kathleen O. are the headliners, but there's so much depth in each of those first two crops. Reinvestment Risk, Green Up, and Masqueparade all look poised for breakout seasons, and
Upstart's 2-year-olds have averaged over $300,000 at the juvenile sales this year.