3 minute read
After 18 months of the Covid pandemic the world is a vastly different place.
The battle to contain the virus has seen complete lockdowns in most countries, along with mass vaccination programs, and permanent travel and entry bans in place around the world.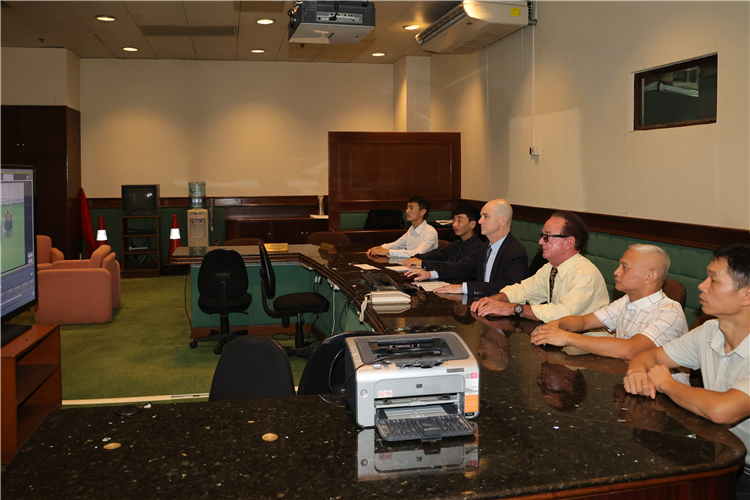 Horse racing right around the globe has been severely impacted, with some racetracks forced to shut their doors for weeks and even months on end.
Throughout it all the Macau Jockey Club has fared extremely well; losing only five racedays in total last year with the lockdown from January 18th, until racing commenced again on February 22nd in 2020.
Due to the remarkable management by the Macau Government, the city saw only nine cases during this period and no deaths. In fact, even now as at August 12 this year, Macau has only recorded a total of 63 cases and not a single fatality. It's an amazing result in what is considered the most densely populated country in the world, with approximately 48,000 people per square mile.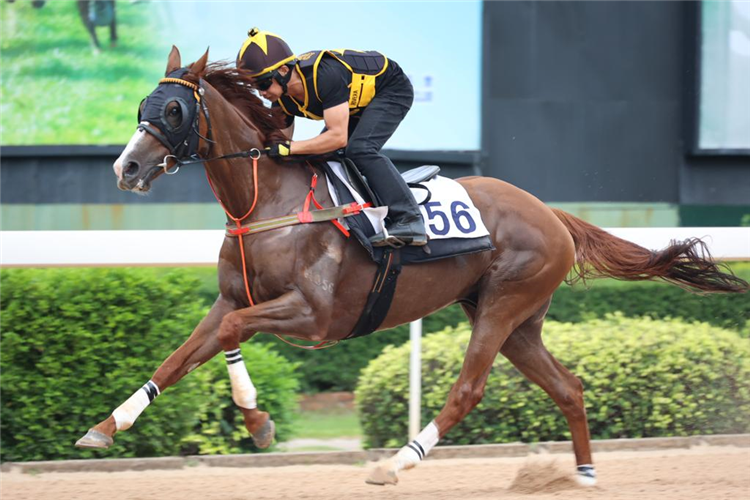 That said, the casinos and all businesses in the enclave have all suffered due to the lack of tourism, none more so than the Macau Jockey Club with both attendances and turnover down.
As a result, another problem has arisen with a shortage of jockeys for racedays. The Club has at present jockeys' applications pending from France, Brazil, Korea and the Philippines, but are unable to process them due to the banning of any new foreign workers entering Macau; a ban for very valid reason, to contain the virus.
Like any organization when things get tough, you look at what resources you have at your disposal; and that's the way the MJC is going with their Jockey Trainee Program under the supervision of Senior Stipendiary Steward, Australian Scott Matthews.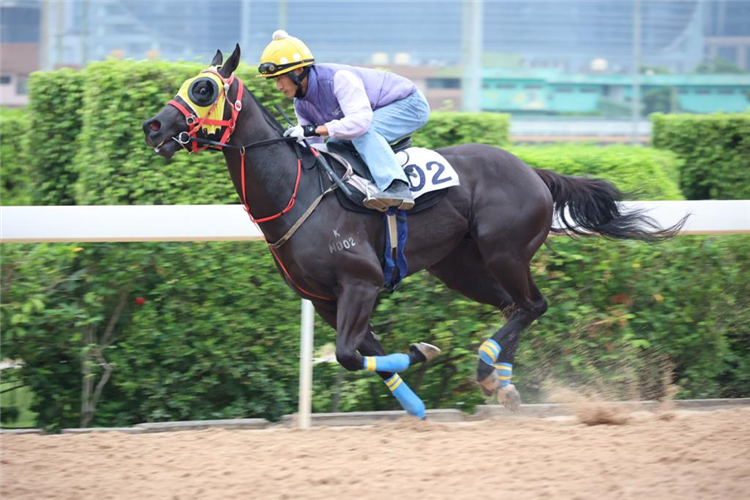 "It's going to be a long wait for travel and work permits to be issued for foreigners to come, so we've decided to utilize what people we have." Matthews said.
"At the moment we have four trackwork riders that have joined the program and they have been riding very well in jump-outs and barrier trials for a few months now, and are not far off commencing race riding."
Matthews has clocked up 12 years in Asia; firstly, as a Senior Steward in Singapore. A three-year tenure as Chief Steward in Malaysia followed, then four years as a Senior Steward and Racing Advisor in Korea prior to arriving in Macau.
"I've been very impressed with the standard of their riding I've seen in jump-outs and trials; they are very attentive at the video classes where we show them all sides of race riding. How to ride a race, avoiding interference, and how to conduct themselves in an inquiry."
"It's turned out to be a great opportunity for this group of four, and it will help fill a void in our riding ranks. I am really looking forward to seeing them race riding."
Former top ranked Australian international jockey and now Macau trainer Peter Leyshan, has also come on board to lend his vast experience to the Program.
Leyshan was a leading Sydney apprentice mentored by the great T J Smith in the early 70's before spending 11 years riding Hong Kong, where he remained in the top bracket of jockeys there in his time. He began his training career in Macau in the 1996 – 1997 season and was crowned Champion Trainer in his first year.
Working alongside of Matthews, Leyshan instructs the trainees on riding techniques and safety, and as well, has a valuable input in Matthews regular video classes, that not only includes Macau raceday reviews, but racing from all over the world.
"I've been very impressed with the way they have knuckled down and grabbed the opportunity to improve their skills." Leyshan said.
"We are focusing on all aspects of their riding; style and balance, left and right-hand whip riding, horse control and safe riding."
"The two older Trainees have had the experience of race riding, but the younger boys will have a ten pounds claim, which will be a big help to owners and trainers."
The program consists of three parts; physical fitness training, a riding clinic and racing video classes.
At the top of the list of the trainees is 48-year-old Filipino national Armando Rivera, who rode close to 100 winners in the Philippines, before traveling overseas for better financial opportunities.
Rivera spent three years from 2012 – 2015 in New Zealand riding track work for Michael Moroney at his Ballymore Stable, before going to ride in the Middle East at Qatar and Kuwait.
A three-year stint in Japan followed, before he found himself in Macau riding work for Peter Leyshan. Rivera is a natural lightweight that goes to scale at 114 pounds.
Huang Shi Hao is a 43-year-old Chinese national who was originally based at the Guangzhou Racetrack and rode over 200 winners on the Guangzhou – Beijing - Tongshun circuit. Attached to the joint stable of Louis Ho and Tommy Tse, Huang goes to scale at 114 pounds.
Twenty-eight-year-old Liang Xiaochuan is another Chinese national who first started riding horses as a 13-year-old at the Chengfengzhai Equestrian Club at Guangxi. That progressed to some race riding in Beijing, Guangdong and Jixiang. Liang is a another natural lightweight that scales at 114 pounds and is attached to the Allen Tam stable.
The youngest of the group is twenty-five-year-old Walter Tesuri one of the Evenks nation of people, who hails from the higher regions of Mongolia.
Tesuri who at present scales at 120 pounds, is attached to champion trainer Stanley Chin who was instrumental in bringing him to Macau.
"The Mongolian people are great horsemen and he was recommended to me by a friend." Chin said.
"He has been riding horses and racing in Mongolia since he was a kid, and has been doing a good job for me here as trackrider."
As well as the trainee's regular morning trackwork duties, they have a fitness course that includes boxing training with professional boxing coach David Ng.
The MJC had 52 new horses arrive in April and another 60 odd horses will arrive by late September, with the Club at present working on their November shipment. It's a much-needed influx of horses that's going to bolster the size of racing fields for the new season.
Raceday suspensions and injuries are all part of horse racing, and at times the jockeys' ranks can go from flush to a shortfall in a matter of weeks. The four trainee riders will provide an essential boost to the jockeys' ranks, with the Trainee Program paving the way for more to follow.
It's been a great initiative by the Club in what are difficult times worldwide.