3 minute read
Riversley Park are set to offer another bumper Ready To Run Sale draft at Karaka next week.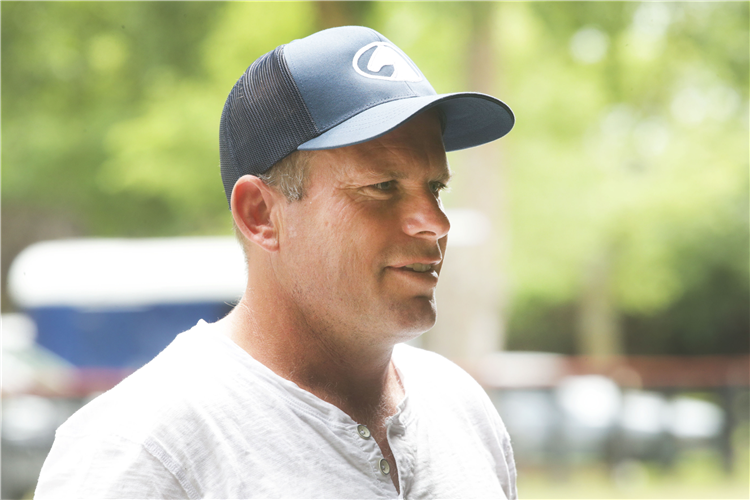 The Waikato farm will have 38 juveniles go under the hammer and farm principal Sam Beatson is looking forward to seeing how his draft are received by the international buying bench.
Farm graduates have performed to a high standard internationally, particularly in Hong Kong where Golden Sixty has put Riversley Park on the map.
Purchased by trainer Francis Lui out of Riversley Park's 2017 New Zealand Bloodstock Ready To Run Sale draft for $300,000, Golden Sixty has gone on to win 25 races in Honk Kong, including nine at Group One level, on his way to being crowned Hong Kong Horse of the Year for the last three seasons.
Riversley Park graduates have continued to leave their mark in Hong Kong and Beatson is hoping that translates to sales interest at Karaka next week.
"Golden Sixty has been phenomenal. You can't ask for much more. He is a once in a lifetime horse and to produce a horse like that is great, especially being rated the world's best and still racing," Beatson said.
"The longevity they are getting out of him is huge. It is a testament to this sale with the longevity the horses can train on for."
While upbeat about Hong Kong, the looming closure of the Singapore Turf Club has brought an unknown variable into the sale, with Beatson unsure how their absence will affect the middle market.
"It sounds like the Hong Kong market is going to be quite strong," Beatson said.
"We get winners most weeks. We had a couple of Per Incantos win a few in a row up there (in Hong Kong) over the last few weeks.
"But we are going into a bit of the unknown with how much the (absence of the) Singapore market is going to affect us because they are normally quite strong at this sale.
"The top end is going to be fine, just like in any other year, but just how much we miss Singapore is going to be interesting with those middle market horses."
Beatson remains upbeat about the sale and is pleased with the quality of two-year-olds he has in his draft.
"We have got a real forward range of horses, like we do each year," he said.
"We have a really nice All Too Hard gelding (lot 289) that has had a bit of interest, as well as the Russian Revolution (lot 360) and two Zoustars (lots 190 and 203).
"We have got a few first season sires in there as well, including a gelding by Dubious (lot 32).
"We have got a real variety and I am looking forward to next week."