3 minute read
Few trainers would attempt to claim three victories in seven days over New Zealand Cup Week, let alone be successful, but John Wheeler isn't like every other trainer.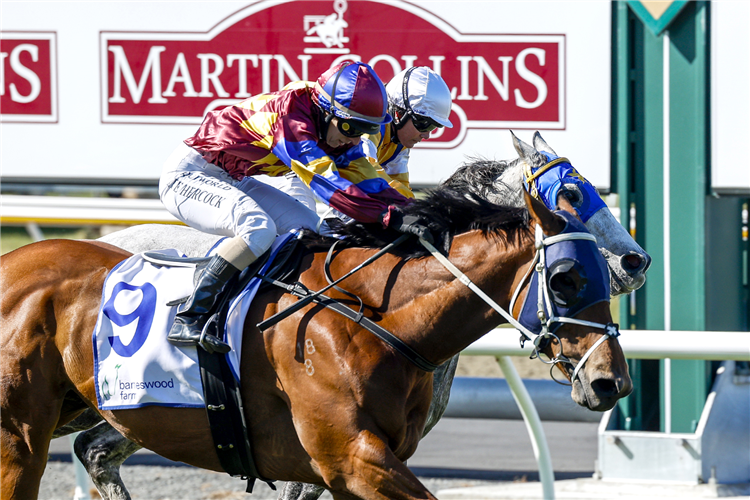 The Taranaki horseman saddled five-year-old gelding Lord Donovan on the opening day of the carnival last Saturday in a maiden over 1200m, where he scorched home by eight lengths in a sit-and-steer performance for jockey Kate Hercock.
Backing up on Wednesday as a red-hot $1.70 favourite, the son of Lord carried 60.5kg when stepping out to 1400m in the Special Conditions Maiden, and was just as convincing scoring by three lengths to present an opportunity for a rare Cup Week treble on the final day.
Remaining at the 1400m distance, Lord Donovan was tasked the 60kg equal top-weight, the extreme outside barrier, and race-day fatigue when lining up in the Vernon & Vazey Truck Parts Premier on Saturday when attempting to complete the hat-trick.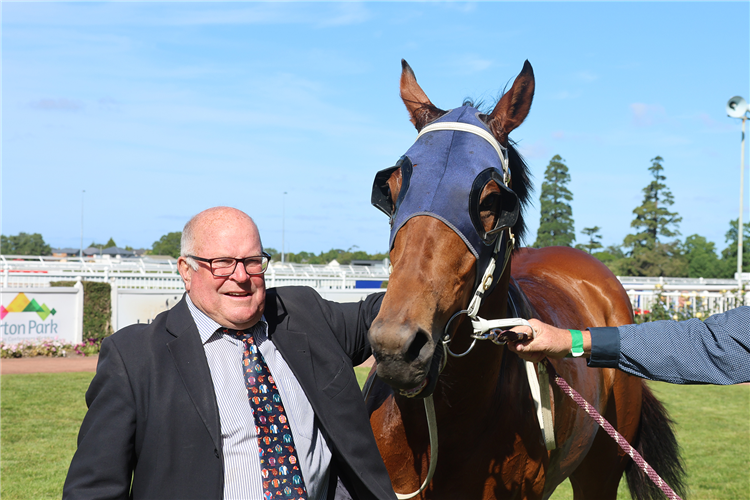 Hercock positioned the gelding midfield and three-wide with cover through the running from the 16 draw, with a strong tempo set up-front by Our Clarry and jockey Tina Comignaghi.
In a fashion that the Riccarton Park crowd became accustomed to through the week, Lord Donovan pulled clear from the remainder of the field at the 200m to contest Our Clarry as a roar erupted from his 15,000-strong audience.
The past two performances began to take their toll in the final 50m, but his tough qualities shone through when responding to Hercock's urgings to score by a long neck to a fast-closing Mormaire, front-runner Our Clarry gallant in third.
A delighted Wheeler was equally complimentary of the horse and Hercock's efforts through the week, after producing a training effort unlikely to be repeated in the near future.
"It was a pretty good effort winning three in a row, a lot of people wouldn't attempt it but if you do what everyone else does you can't win, can you," Wheeler said.
"The crowd was with him, it was a super run and I'm really proud of the horse. It's unbelievable.
"She (Hercock) gave him the best ride you could ever do from that barrier. She was three-wide with cover, came out at the right time and did everything right. 10 out of 10."
Lord Donovan was the only foal sired by Lord before his passing in 2017, with Stratford trainer Dean Dravitski breeding the gelding out of his Keeper mare Eyesonella.
Wheeler purchased a major share in the ownership of Lord Donovan after originally identifying him as a jumping prospect.
"I've got a major share in him, I bought him really for a jumper, so if there's any 1200m jumping race he'd be in them," he quipped.
Central Districts-based Hercock had admitted Lord Donovan's impressive turn-of-foot on the opening day to be 'a bit unexpected' in a post-race interview, but gave full credit the horse's heart after pulling off the hat-trick on Saturday.
"Full credit to the horse today, he was all heart," she said.
"He jumped okay, we ended up in a nice spot but he didn't travel as nicely as he normally does. We got trucking before the corner, turned for home and made a bit of room to get out.
"Halfway down the straight he was dead on his feet, from the 100m he's wandered around a lot because he was tired but he's all heart, you can't take it away from the horse today.
"It probably won't happen to me again but who knows, I'm along for the ride and Mr Wheeler has been good to me, looked after me and stuck with me through thick and thin.
"Also to the staff at home who do the hard yards, I train so I know what goes into these horses."
Lord Donovan has now recorded three wins and a further seven minor placings from 17 starts, his Cup Week spectacle increasing his stakes to nearly $90,000 for connections.