3 minute read
The last quarter of 2021 will find Uruguay as a major center of attention for the International community, as this country has been appointed as venue, for the most important events of the South American horseracing and Football industries.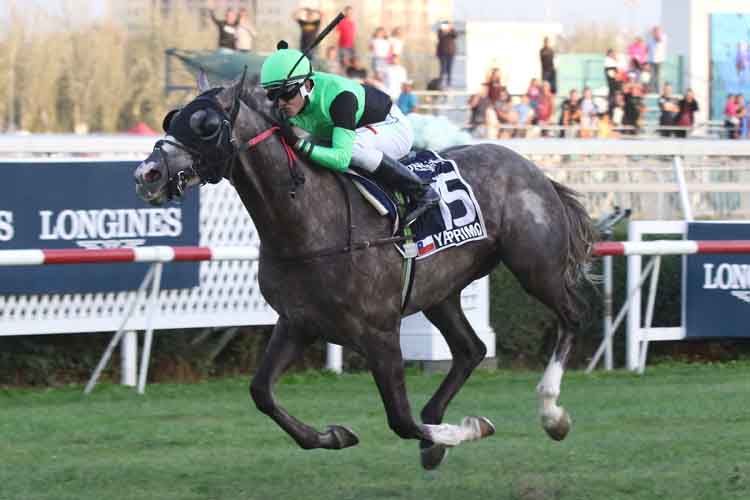 37th edition of Longines Gran Premio Latinoamericano and Longines Cup in October and then, during November, the continental finals of Hipódromo Nacional de Maroñas (Uruguay) will have the honor to host the Copa Libertadores and Copa Sudamericana will take place.
Longines Gran Premio Latinoamericano
DATE: Sunday, October 24th 2021
CONDITIONS: 3up WFA
DISTANCE: 2000 meters TRACK: dirt
PURSE: USD 300,000.-
Total starter capacity: 16
Extra-Classified Runners:
OSAF Secretariat is available for receiving the application letters of those interested in entering as extra classified runners. To contact Ms. Koremblit for inquiries and applications, you may send an email to [email protected] or you may contact her by phone or Whatsapp to +5491154888339.
• Deadline for receiving extra-classified application: July 30th, 2021
• Deadline for pre-entry fee payment (USD 1,000.-): July 30th, 2021
• Deadline for the payment of the remaining enty fee (USD 24,000.-) for those confirmed as runners: September 30th, 2021
GENERAL ASPECTS:
• Confirmation of the amount of starters to be taken by OSAF member racecourses: July 30th, 2021
• Appointment of nominees from OSAF member racecourses: September 15th, 2021
• Appointment of extra-classified runners: September 25th, 2021
• FREIGHTS: the flights for foreign contestants shall be scheduled for the week of October 11st, 2021
Second International Stakes - Longines Cup, Clásico Uruguay
CONDITIONS: 3up filles and mares, WFA
DISTANCE: 1600 meters TRACK: turf
PURSE: circa USD 67,000 (includes OSAF Bonus of USD 54,000.-)
For additional information on entry for Longines Cup, we invite you to contact [email protected] or [email protected]