3 minute read
Former Godolphin trainer Mahmood Al Zarooni is to restart his training career in the UAE with a mission to "clean my name".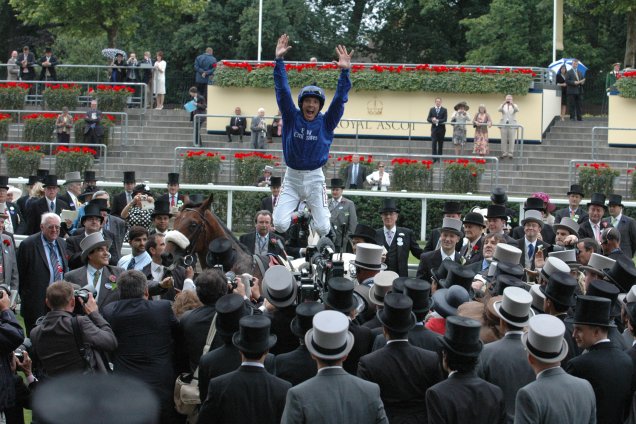 Al Zarooni served an eight-year steroids ban, which he completed in April 2021, and is setting up a public stable at Sharjah racecourse. "I applied for my licence to the Emirates Racing Authority and they approved it," he said. "I want to come back and show that Mahmood wasn't cheating. I want to clean my name.
"I made a big mistake and I learned from my mistake. I want to prove that I was clean, I was trying my best to be clean but this mistake happened."
Al Zarooni, 45, trained three Classic winners during his time in charge of one of Sheikh Mohammed's two Newmarket stables. However, he was cast out of the sport in disgrace when he was disqualified for eight years by a BHA disciplinary panel after 11 horses in his care tested positive for the anabolic steroids ethylestranol and stanozolol.
The ban was reciprocated worldwide but now Al Zarooni is free to work again in horse racing and has formed a partnership with Marwan Abdul Rahman, who has been working as an assistant trainer in Dubai.
"Marwan had talked to me about doing something together," said Al Zarooni. "When my ban finished and I got my clearance for the BHA we decided to have a public stable and we will be based in the Sharjah Equestrian Club.
"Sheikh Adbullah Bin Majid [chairman of Sharjah Equestrian and Racing Club] is one of the founders of the sport of horse racing here and has always been a grateful supporter to all small trainers and owners. I have been one of them during my early days before joining Godolphin. I would like to thank him for his support and hope my second rising will be from his centre.
"Sharjah has everything you need in terms of facilities so I hope we can do good," he went on. "I hope owners will support us. I would like to have some international owners, especially English owners, because I receive many messages from them asking me to come to Newmarket. I love and miss Newmarket but it's difficult to do that at this time.
Al Zarooni added: "Marwan is a horse guy, he's been an assistant trainer for about four years. I think we can do good.
"The stable is ready and we have around 20 horses there already. I have been visiting every two or three days but from next month I will be full time. We have to start from the bottom and see where we can reach. It won't be easy."
As a Godolphin trainer, Al Zarooni's major wins included the 1,000 Guineas and Oaks with Blue Bunting in 2011, the Dubai Sheema Classic and Prince of Wales's Stakes with Rewilding the same year, and the Dubai World Cup in 2012 with Monterosso.
He recorded his last Classic victory with Encke, who in landing the 2012 St Leger denied Camelot an historic Triple Crown after the Coolmore colt had won the 2,000 Guineas and Derby.
Al Zarooni has claimed the use of steroids was for therapeutic treatment on horses out of training and not to cheat. In Dubai, the administration of steroids was permitted out of competition until May 2013.
"Eight years was too harsh," he said. "I am not saying I shouldn't have been punished. I had to be punished, but I think eight years was like a sentence for killing someone. I thought they would ban me for three years, four years maximum. So I am still feeling bitter.
He added: "I am very happy to be back doing what I like. It's been a very tough eight years. Working with horses is like a drug, so to be away from them hurt. I am very happy that I will be with them again.
"I am sure it will be a very difficult time to start with the coronavirus situation as there is a shortage of Asian riders and I am too heavy to ride. We will start from zero again and try our best."