3 minute read
On second thought, trainer Michael Clements has tossed Starlight in at the deep end in this Saturday's $110,000 Group 3 Merlion Trophy (1200m).
From the outset, the Zimbabwean-born conditioner had been leaning more towards the easier Class 3 race over 1400m on Singapore Gold Cup day from two weeks ago.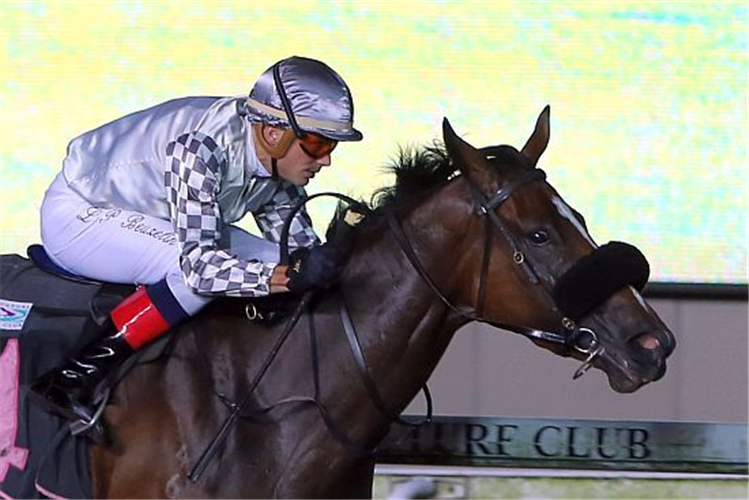 It felt like a more suitable follow-up to the Headwater four-year-old's resounding win in a Class 3, 1200m race on October 30.
Besides, Clements had long circled the Merlion Trophy as the province of only one runner, Celavi.
There was, however, an anticlimactic twist when one race after Starlight scored and brought up a Clements double (On Line scored earlier), Celavi could not put the icing on the cake.
She was not fired up from her wide barrier, was dropped in behind the lead instead, but could barely pinch any ground off Entertainer to finish a moderate fourth in a Class 2 race over 1100m.
In her defence, the speedy mare was first-up from a two-month layoff, but noticeably lacked that scorching gate speed that has put many rivals to the sword before.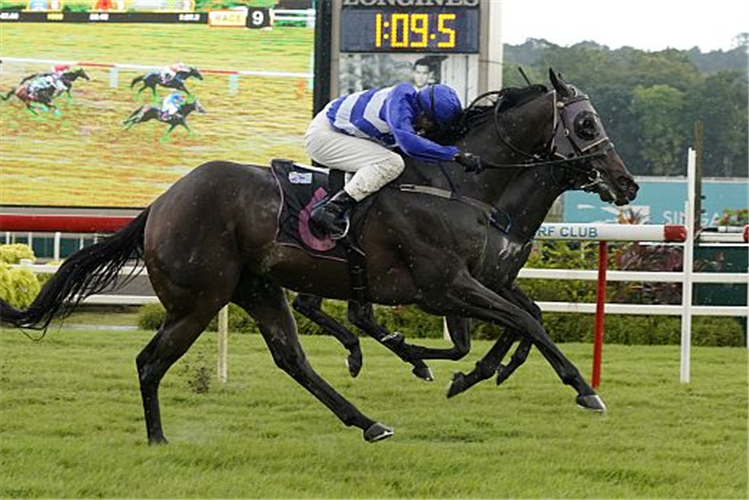 Prior to the race, Clements actually did feel a little queasy about Celavi not having shown her usual unbridled energy in her work, but said he would have thrown Starlight in the Merlion Trophy mix regardless of her run.
It was more a question of weights and measures that earned Starlight a start alongside his stablemate in Singapore's last feature of the year – and only one staged on Polytrack in this year's singularly trimmed-down Group race landscape brought about by COVID-19.
"Starlight would have come into the Class 3 race with the top weight of 59kgs on his back," said Clements. "There is a fair pace in Class 3 races, and it would have been a bit of an ask.
"That's when I started to give the Merlion Trophy a bit of consideration, as he's a horse on the improve, a horse on the up.
"He'll be suited by a strong pace upfront. We're throwing him in at the deep end no doubt, but I thought it was worth rolling the dice to see where we're at with him."
Clements' former apprentice jockey Shafrizal Saleh, who steered Starlight to a Group 2 win in the Singapore Three-Year-Old Classic (1400m) in July and has since ridden him only once, will jump back on this Saturday.
On the other hand, Louis-Philippe Beuzelin who was aboard Starlight at his last-start win, sticks solid with Celavi – unsurprisingly given their close bond (sat out only two rides through suspension from 11 starts, ironically both resulting in wins under supersub Mohd Zaki), even after the Fighting Sun five-year-old's defeat.
Clements also expects the Polytrack specialist (all six wins on the all-weather) to bounce back in her grand final.
"Going back to her last race, we had had her better before. She had settled down and lost a bit of her early speed," he said.
"As expected, she has improved off the run, at least I'm happy enough she's improved off it. Her condition is back to where it needs to be.
"She is better in herself compared to where she was going into her last run, albeit she will be up against Singapore's top sprinters this time.
"She did run once against Grand Koonta, Fame Star and Kharisma in the Lion City Cup and was well beaten. That was back in April and she has come on since and Polytrack suits her better.
"But we still feel this is the toughest opposition she has ever come up against since she's raced here.
"The good news is she gets a bit of weight off (only 56.5kgs versus her male rivals' 57.5kgs) being the only filly."
Whether Clements will adopt the same hold-up tactics as at her last run will depend to a great measure on her barrier draw and the overall speedmap.
"I think she can still be up there with the lead if she draws well, but I'll have to look at the speedmap," he said.
"A good draw will definitely help her but she can also sit off the pace. Everything will be determined by the pace of the race."
Having snared only two (he also claimed the Group 3 Singapore Three-Year-Old Sprint with Tiger Roar) of the 10 feature races up for grabs this year, Clements, who has already all but handed the title to Mark Walker (unless he wins 10 and Walker nothing at the last meeting this Saturday, so yes, Walker's champ for the fourth time), would certainly like to save his season with a final hurrah as the curtain comes down on the 2021 season.
"Kharisma will be hard to beat, but my two horses are fit and well," said Clements.
"Both galloped yesterday, Celavi worked alone with a track rider and I was happy with her gallop, and Louis galloped Starlight, who was actually impressive."