The 28-year-old Malaysian – who just recently (with wife Charlene and son Tze Juin) became a permanent resident of Singapore – was back in the saddle on Monday riding trackwork and spoke about his $1 million Kranji Mile win after trials on Tuesday.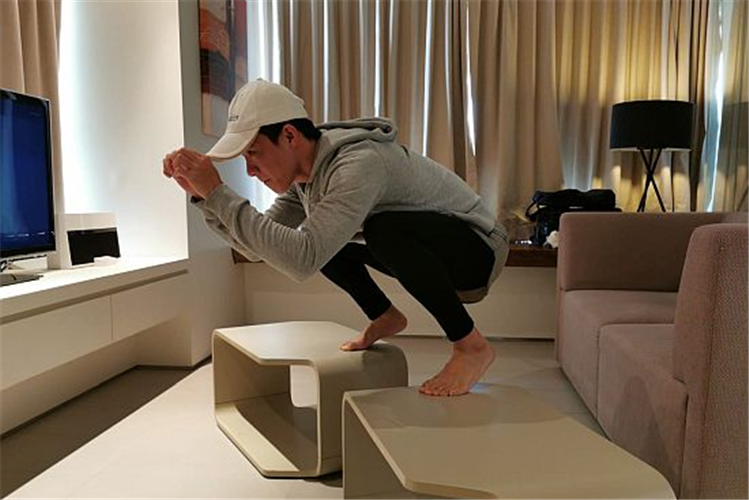 "I have to keep working hard," said Wong.
"Every jockey dreams of riding Group 1 winners and I'm lucky to have achieved this in Malaysia (Group 1 Penang Sprint Trophy 2018 on Mr Nevermind) and now Singapore.
"But while it's a dream come true, I have to keep getting good rides and work hard and keep learning."
A work ethic that would hold anyone in good stead, and one that started back in his hometown of Penang, when in 2010 he started work as a syce, with his first mentor and biggest career influence, trainer Dr Tan Swee Hock.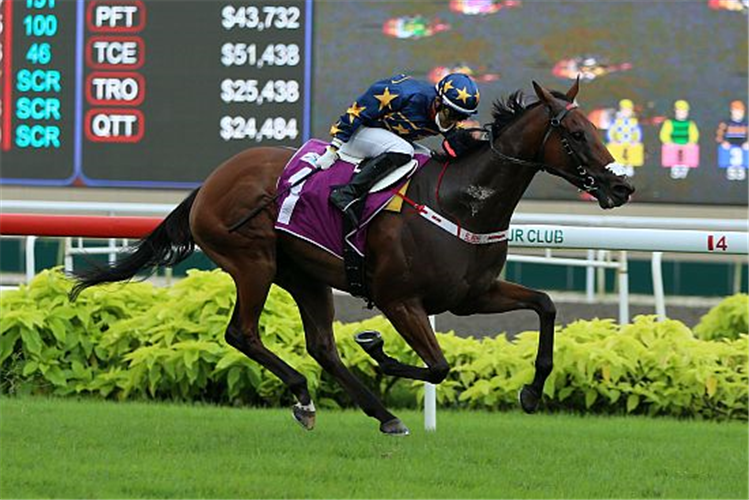 "I didn't have any family in racing so I knew nothing about the industry," continued the very likable hoop.
"Dr Tan looked after me and he and his family and staff taught me everything.
"I started learning slowly, then worked as a stable boy before getting on a horse for the first time in 2014."
An inconspicuous start for the man-of-the-moment but according to Singapore trainer, Tan Kah Soon (son of Dr Tan), it was those early days that made Wong the person and jockey he is today.
"He came to Dad's stable as a scrawny 37-kilo(grams) kid who knew nothing," reminisced Tan.
"He was like a sponge from the first day and a very hard worker.
"We told him to keep his eyes open and his mouth shut – good advice for any young jockey – and till this day, he has followed that advice.
"Jimmy (Wong's stable nickname from Penang) is also very humble and his best attribute is that he takes criticism very well, he's a very grounded person."
After starting his riding career as an apprentice jockey in Penang – he rode his first winner at just his second meeting in Ipoh - it was a young man with his feet firmly on the ground that arrived in Singapore to ride under the guidance of trainer David Hill in 2015.
"Dr Tan suggested I go to Mr Hill as he knew him well and Kah Soon was the 'B' Trainer (assistant-trainer)," elaborated Wong.
"I learned a lot in my apprentice years and was lucky to win the champion apprentice titles in 2016 and 2017.
"It got harder when my claim dropped and even harder when I went full professional in 2019."
A big step for any young jockey when the weight relief that trainer's love to use is taken away, but one that hardworking hoops cope with much better than others.
"I struggled for a while to get rides and winners," lamented Wong who only managed eight winners in 2020.
"But I kept working for all the trainers and I knew the rides would come if I kept trying my hardest."
And work hard he did.
Slowly the better rides were offered by a growing number of trainers, and the handsome hoop knocked in a very respectable 37 winners in 2021, finishing third on the senior jockeys' premiership.
Wong has not rested on his laurels and this year, he again sits third on the jockeys' table with the leading trainers happy to put him onboard.
"A good kid, a hard worker and easy to work with," said Tim Fitzsimmons, who leads the trainers' premiership with 28 wins.
"He made a good transition from the apprentice ranks – that's hard – and he gets better each year."
Local trainer, Jerome Tan (who uses Wong more than most), agrees.
"He is great to work with, has a great personality, is very professional as a jockey and will never fail to help – 10-out-of-10!"
Daniel Meagher – the trainer who gave Wong his Group 1 win in Singapore – was effusive about Wong directly after the big race win and succinct when asked again today.
"Jimmy's a great guy who has an immense amount of talent," said the Australian trainer.
It was not only the trainers who were forthcoming in their praise of Wong, and Scott Bailey - who has called many of Wong's winners as part of the Singapore Turf Club's broadcast team – quipped:
"It wasn't a matter of 'if' he would ride a Group 1 winner, just 'when'!"
Wong rates Brazilian jockey Jose De Souza as the biggest early influence on his riding career in Malaysia but was happy to learn from the best when he arrived in Singapore.
"(Jockeys) Michael Rodd and Alan Munro were very good to me when I was with Mr Hill and they would always answer my questions and give advice," said a grateful Wong.
"And Danny Beasley – I can't thank him enough – as he did all the work on Lim's Lightning as he is a very hard horse to ride and told me everything I needed to know in the big race."
The last word goes to Tan (Kah Soon) – who counts Wong as family given the time they have spent together from Penang to Singapore.
"Dad was chuffed when he won," proclaimed Tan.
"I was chuffed too and had to greet him near the stewards' hut when he came back after winning.
"You know, the best thing about him is that he looks himself in the mirror after every ride to see if he can do better – that's why he is a good jockey."
And while Wong could have been forgiven for not looking in the mirror after his ten-out-of-ten ride on Lim's Lightning in the Kranji Mile, he leaves you with the impression that he probably did.