3 minute read
Multiple Cheltenham Gold Cup-winning trainer Henrietta Knight will return to the training ranks following an eleven-year absence.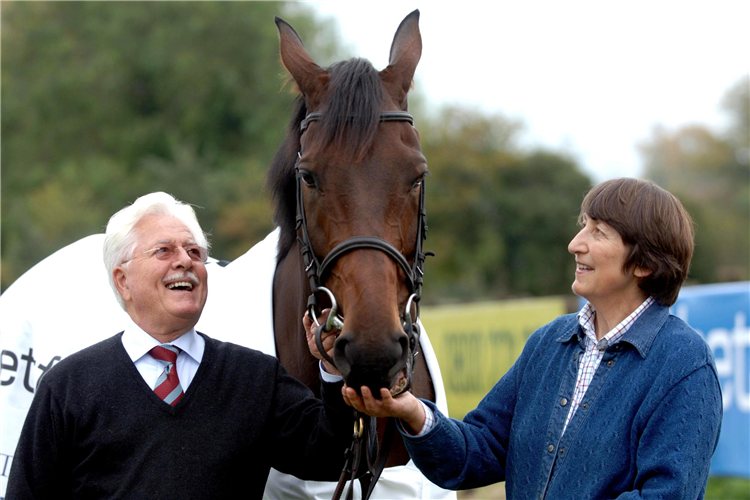 Henrietta Knight, 76, is best known for training Best Mate to three straight Cheltenham Gold Cup triumphs between 2002 and 2004 but also handled Edredon Bleu, who carried the same colours of Best Mate to Champion Chase glory back in 2000.
Despite retiring from training in 2012, Knight has remained heavily involved in racing by running a pre-training yard, whilst she continues to be a face at major sales.
Knight hopes to train between 25-30 horses from her West Lockinge base, with Brendan Powell set to become her right-hand man and assistant trainer.
The Grand National-winning rider, who trained under his own name before being assistant to both Joseph O'Brien and Rebecca Menzies, said: "I've known Hen for 30-odd years and was good friends with Terry [Biddlecombe, former champion jump jockey],"
"I came over here to Rebecca's and it sort of hasn't really worked out and Hen mentioned to me in the week that she was thinking if she got the horses, she wouldn't mind training again and asked if I would consider going down and helping out.
"I had a few chats with her, and we decided that I would give it a go and see what happens."
He continued: "I know she has applied for the licence and there should be no reason why she wouldn't get it.
"It's a good place there and my son Brendan rides out there along with Paul O'Brien and James Bowen. She's always busy and always got plenty of horses in and she is hoping to get around 25-30 horses, which would be just a nice number. We will give it a go and see what happens.
"She has been a great trainer over the years and with the horses she has had. It's obviously not going to be as big as that now, but I'm sure we can get some nice owners together – she has a few already – and we will see if we can build on that."
Henrietta Knight enjoyed many successful days as a trainer at the Cheltenham Festival and hopes to return to the Prestbury Park venue.
Knight told Telegraph Sport: "People will probably think I'm mad starting again when most people are stopping, but I like doing things and I miss the buzz.
"Cheltenham's where I love, and I can't wait to get back there. The emphasis will be on trying to find a few chasers to take me back to Cheltenham. I'm very excited and want to get going."