3 minute read
Frodon will be attempting another top-weight triumph as the eleven-year-old aims for back-to-back wins in the Badger Beer Handicap Chase at Wincanton on Saturday.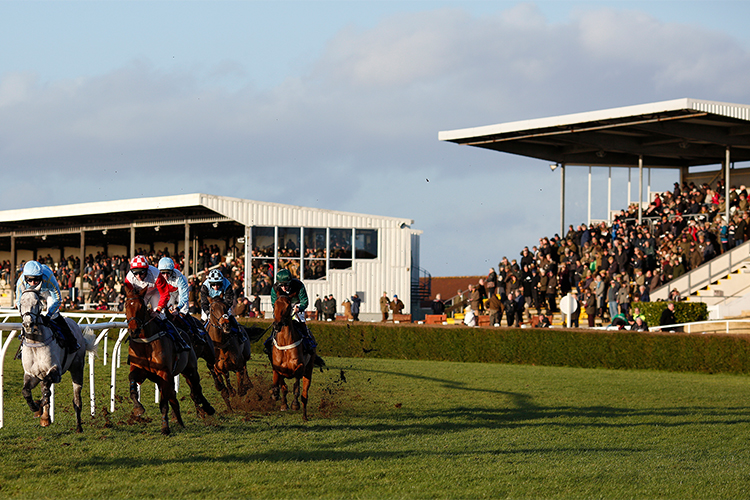 The Paul Nicholls-trained gelding has been a familiar face on racecourses, achieving success in big handicaps and a fairytale win with regular rider Bryony Frost in the 2019 Ryanair Chase at the Cheltenham Festival. It will be Frodon's final season in training, with plans for the gelding to retire to Frost's home at the end of the campaign.
"At the end of the day he doesn't owe anyone anything and you know for a fact going out there, he is going to give 110 per cent out on track," said Frost.
"I can't wait to experience the crowd, and last year was the same. We had people coming down from Newcastle and places like that just to come and see him and he had a lot of support.
"With this being his swansong year, I feel that people are going to come out to see Frodon regardless of what happens out on track and for me, that is very special to be a part of, I'm very lucky.
"We've got a lot of weight on soft ground, which in tight handicaps is always something that will take its toll, but he doesn't know his age at home and he's in fantastic form.
"He's in great shape and I schooled him in the middle of the week. He was his usual boisterous, enthusiastic self in the school, and I just can't wait to go out there and gallop and jump fences with him."
Frodon is likely to encounter softer conditions than ideal, having won on good-to-firm ground in this race twelve months ago.
"He's never liked it too testing," added Frost.
"His main thing he likes to do is jump and when it gets heavy and testing and tacky, he doesn't tend to jump out of it.
"He's best on that good ground where he can really operate over his fences, that's where he gets his biggest kicks from."
Frodon is a general 4/1 chance for the Badger Beer Handicap Chase at Wincanton this afternoon.