3 minute read
Gesskille gave trainers Oliver Greenall and Josh Guerriero a first victory over Aintree's famous Grand National fences when landing the £100,000 Grand Sefton Handicap Chase.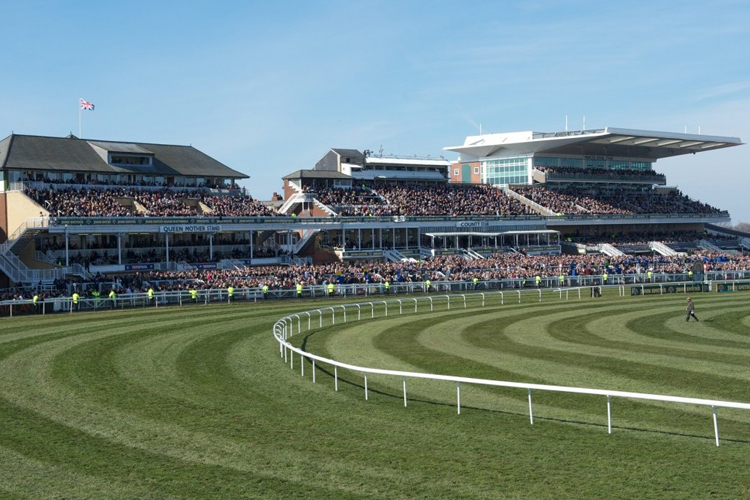 The seven-year-old jumped well towards the head of affairs for much of the contest under Henry Brooke and spurred on by the loose horse in the closing stages, the 100/30 favourite stayed on gamely to keep the Laura Morgan-trained Percussion two lengths adrift crossing the line. Frere Banbou filled the third spot for Venetia Williams, who earlier scored on the card with Djelo.
It was back-to-back victories in recent months for Gesskille following a gutsy display in a Listed chase at Auteuil last month.
Oliver Greenall, whose family have long been associated with the Liverpool track, said: "Courses like here and Auteuil seem to suit him - just the once round; he seems to get a bit sick of a tighter track and not enjoy it so much. He was quite sour when we first got him - he's by Network and they can be a bit tricky, and they start racing quite young in France, and he likes something to brighten him up, like these fences.
"After finishing agonisingly close last year [when finishing a close second in both this race and the BoyleSports Becher Chase], winning this is more like a relief, really. The blinkers have definitely improved him. He needs to go up a bit more in the handicap to get into the Grand National, but he could be a contender. I'm not sure he needs the ground that heavy - he's run on all sorts, really. At Auteuil when he won, they were still calling the ground soft, because they always do, but it was actually pretty quick.
"Josh does most of the entries, so he'll have a look through and make a plan. We were thinking about going back to France in the early spring - he might just have a break now and go back there. With a reduced field in the National, he needs to go up a fair bit more to get in. He won't go to the Becher - that was probably the wrong thing to do. Obviously, he ran well, but he needed a bit of time after that.
"This is our local track, and it was the first racecourse I ever came to. I was second here - beaten by a neck - and it's lovely to have a winner on the National fences.
"When we first got Gesskille from France, we didn't think a lot of him - he doesn't show you a lot at home - and we just went hunterchasing with him. That sparked an interest in him - a lower grade, and he seemed to really enjoy it. We went back over regulation fences last year, and he didn't seem to like it."
This was a second winner over the Grand National fences for jockey Henry Brooke, who won the Becher Chase in 2015 onboard Highland Lodge.
Brooke said: "I'm absolutely made up. He's just a pleasure to ride. It's one of them - you get rides over these fences, and depending on what you're riding, you either worry for a week or you don't, and he's not at all like that. He's a gentleman - he looks after me round there.
"He's like a yard pony - you wouldn't even know he's around, but he's a pleasure to do anything with. We've had great days with him - France, round here, and he's a horse who's very consistent in his races.
"Josh and Olly - massive thanks to them. I've been plagued with a few injuries throughout my career and every time I've been injured, they are so loyal. The first day I'm back, I'm straight into that number one role and for a jockey that's something that fills you full of confidence. They support me, they've got a lot of faith in me, and I've got a lot of faith in them.
"That was beautiful ground there today, and it just shows that you really want the Grand National on that side of it, definitely the soft side of good, at least. It just slows the whole race up. I know there were only 10 runners, but it does just make it so much easier because you can't physically go too fast.
"Moving the first fence will help, for sure. And everyone's trying - from an outside perspective, whether you agree with the race or not, it's not like we are refusing to try to make it better. We are welcoming input into the whole thing. It's a great race, and through the jockeys, the trainers and the racecourse, everyone is doing their bit to try to make it as safe as possible."