3 minute read
Tom Cannon is excited by the prospect of partnering Edwardstone on his return to action in the Shloer Chase at Cheltenham on Sunday.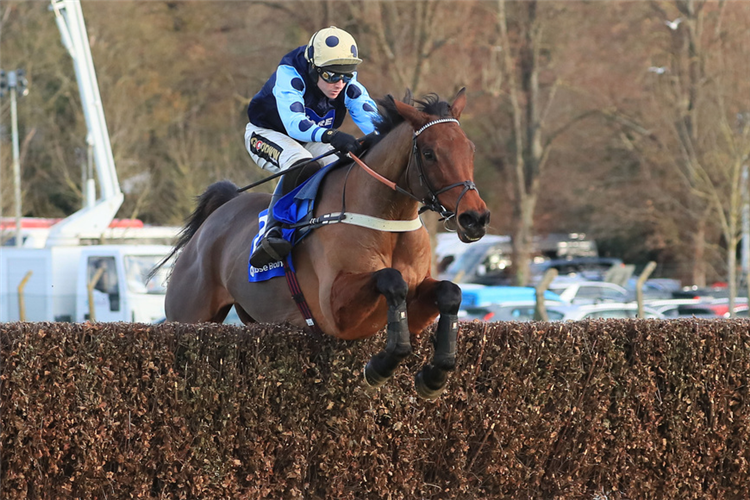 The three-time Grade 1 scorer looks set to take on multiple top-level winner Jonbon in the Grade 2 prize on Sunday, but Tom Cannon is certain the nine-year-old will be ready to 'do his best' on this seasonal reappearance.
Edwardstone made a successful return last season when landing the Grade 1 Betfair Tingle Creek at Sandown and although he failed to add to his tally throughout the campaign, Cannon expects his old ally to do himself justice in the two-mile test that Barbury Castle Stables handler King has previously won with Sceau Royal in 2018 and Uxizandre in 2014. 
Cannon said: "Edwardstone has been good at home. I schooled him on Monday, and I schooled him last Monday as well. He seems very fresh and well in himself and I'm looking forward to Sunday. 
"It is going to be a good race, but he doesn't have any easy races now with the level he is at. He was meant to run in this race last season, but the ground was on the quicker side, so he swerved it. He won first time out last year and he will be ready to go and do his best. 
"He enjoyed it on Monday when I gave him a jump and he is a pleasure to have around and be involved with. He is a magnificent horse not just to sit on but to look at as well.
"You get some horses that are good that might be small, but when you get on top of him it is like riding a horse into battle. He is a big strong brute of a horse that has got all the power in the right places."
The Kayf Tara gelding struggled when finishing a well-held fifth in the Queen Mother Champion Chase on his last visit to Prestbury Park in March but Cannon, 32, expects him to be back with his A-game come the weekend.
He added: "He was struggling down the back with me in the Champion Chase as he normally takes you into a race very easily.
"I knew at the top of the hill that I had to ask a few questions of his jumping down the back, and he responded, but I used my petrol up earlier than I liked.
"Once we jumped three out and turned in, I wasn't holding on to a lot of horse which I think was there for everyone to see really.
"That wasn't Edwardstone at his best, but we should see a different side to him at the weekend."
Although all eyes are firmly on the prize at Cheltenham, Cannon admits this assignment will help reveal where they stand with the nine-year-old this season and suggests he would have no issues with going up in trip.
Cannon continued: "His pedigree suggests he will get further, and he ran further than two miles over hurdles and ran well. On his day he is a very quick two-miler which he showed in the Tingle Creek last season.
"He probably wasn't at his best after that, but we will see how we go in the race on Sunday and go from there.
"As he is getting a bit older now, and with a few younger horses coming through, it might give us options if we go up further in trip.
"This is a case of testing the water with him and it is a nice place to go. I'm sure this will answer a few questions about where he will go for the rest of the season."
Cannon was keen to admit Edwardstone holds a special place in his heart, with the Alan King-trained gelding providing the Guildford-born jockey with his first Grade 1 success in the Henry VIII Novices' Chase at Sandown in 2021.  
He added: "The wins on him are the ones you look back on and are proud of. It is nice that I rode him in his novice hurdles, and I've been lucky enough to keep riding him pretty much the whole way through. He has done a heck of a lot for me, and he is a horse you look forward to riding. 
"You look forward to sitting on him at home and he is one that people ask about all the time and being involved with a horse like that is nice. 
"You see a few coffee mugs with his colours on and Christmas cards with him on and it brings home to you what a special horse he is to the public as well his owners, and to me and everyone at Barbury Castle Stables.
"It means a lot winning him as I know how much it means to the owners as they bred him as well so there is an extra bit of enjoyment for them as he is not just a horse that they picked up at the sales.
"It means more to me that the owners are getting more enjoyment out of it and hopefully there are still more great days ahead."