3 minute read
Who was the best racehorse in the world across 2021? Racing and Sports look to answer that question by running their ratings through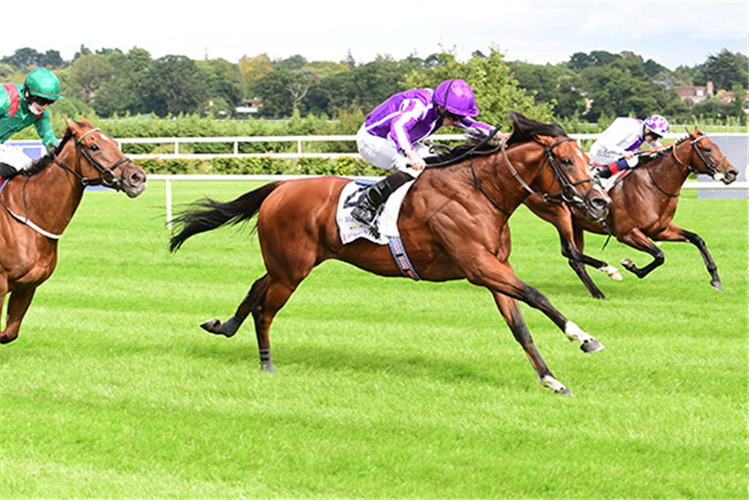 With Christmas in the rearview mirror we turn sharply into the new year. No time to indicate; this is serious business. It's one of the great seasons - the season of recaps and reminiscing.
A Racing and Sports tradition at this most festive time of the year has been to labour the point that the lists typically compiled by handicappers are flawed. Flawed by their reliance on a single peak performance. Racehorses are better judged by an array of ratings and this is something that punters and racefans are well aware of.
Some very clever people throw up some very clever solutions to this problem, but our solution over years of compiling attention-seeking recaps has been the Monte Carlo method - runs picked at random from an array of performance ratings across a series of simulated races.
We have done this for 2021, taking the five best horses from around the globe and putting them into 10,000 simulated races where their performance was picked at random from their array of ratings from the year just gone.
And here are the results:

It is not completely by accident that this final table of sorts includes five horses from five different countries but there wasn't much cultivation required.
Despite another great season, Gran Alegria misses in favour of Efforia who had the better of her when they met in the Tenno Sho. In a head-to-head between the pair - using the same method as above - Efforia comes out on top roughly 60/40 to further confirm his place at the table ahead of the top mare.
Palace Pier has been left out along with his QEII conqueror Baaeed who also loses out ~60/40 to Mishriff in a head-to-head. And so Mishriff earns his place at the table; and from there he wins it; narrowly but deservedly.
Efforia won the best race, the Tenno Sho, and Mishriff was hammered by St Mark's Basilica when they met in the Eclipse but, in line with our thinking here, Mishriff is far more than just his lowest rating of the campaign at Sandown and he is rewarded for an array of top performances across 2021.
What he did early in the campaign, beating top notch dirt horses on their own surface (this list was turf exclusive) before turning around and beating two of Japan's best on turf can be easily sold as the biggest achivement in the world of racing across 2021 and so it is pleasing to see him come out on top here.