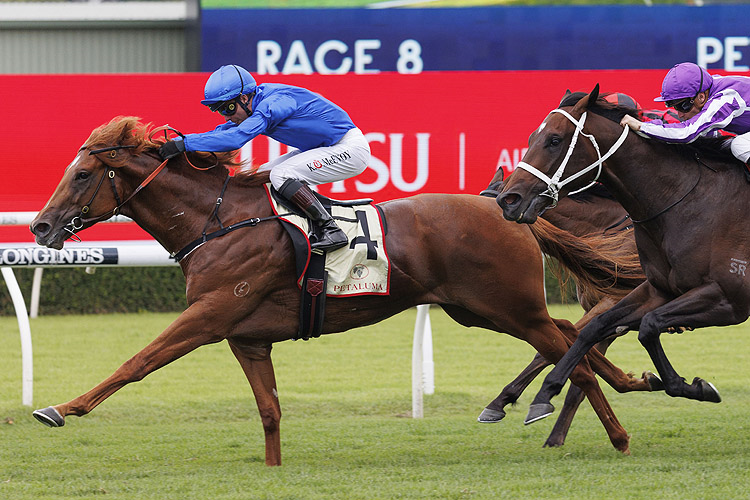 Racing And Sports have started a podcast. With just 6474 racing podcasts around we've cleverly spotted a hole in the market and, after some innovative thinking, we've opted to go with two shows a week - a review and preview.
In the review this week, Simon asked a (fairly) interesting ratings question: Why, given that Maotai ran the faster time, is Paulele rated higher?
Paulele ran to a Timeform rating of 115 winning the Eskimo Prince while Maotai was rated 110 for his quicker overall performance in a handicap over the same course 40 minutes later.
My answer, from memory, was unsatisfactory. Something along the lines of 'because he is probably better'. Not untrue but not particularly interesting or enlightening. The question was a bit better than that.
Paulele is rated 115 not because it is a nice, round number but because 115 is a better fit than 114 or 116, as described by the mean squared error - it is the optimal solution given results.
Optimal solution is a key phrase. (Good) Handicapping is optimisation.
The handicapper's task in optimisation is two-step.
The first is axiomatic; the differences between the horses are the result of formula.
Step one complete, at the click of a button, the second step is to place the race into the wider distribution.
Paulele went into Saturday rated 115, a figure he had produced (or near enough) several times, and beat horses with prior ratings of 111-115-102. Maotai was rated 104 and beat horses rated 101-97-96.
These ratings, along with historical standards, act as priors which, via some clever tinkering, we can update to reflect expectations on the day. For example; a simple glance at the market told us that that runner-up to Maotai, Silent Impact, was expected to outperform his 101 rating. It is around these priors that we optimally arrange our post-race rating.
To move away from the optimal solution described here would require meaningful information. Even with creative priors, to rate Maotai higher than 110, and closer to Paulele, would be to raise the squared error - to raise the uncertainty. The time was certainly good, it was certainly faster than the overall time recorded by Paulele, but some humility is required when talking times.
A speed rating, essentially the time translated onto a more user-friendly scale, will arrive at Maotai rated higher, but the overall time is just one piece of information - a telling but ultimately noisy piece of information.
It has long been said by many a wise punter that times don't tell us how good a horse is, rather they tell us how bad a horse is not.
Maotai is not a bad horse, his rapid timefigure evidence of that, but neither is Paulele; and his slower time - particularly recorded the way that it was - is not evidence of him being slow.
Times are exponentially affected by pace. The Eskimo Prince was finishing faster than the later handicap; not fast enough to declare it the stronger piece of form with great certainty but fast enough to know that the early sections of the race had a detrimental effect on the overall time.
The weight of evidence, the optimal arrangement given results, shows - fairly conclusively - the Eskimo Prince as the stronger piece of form.
All this is to say that, yes, Paulele is probably (but not certainly) better than Maotai - at least as it stands after Saturday.
Click here to listen to this week's Racing and Sports Review Podcast