3 minute read
In a bid to get Artorius out of the barriers quicker in the Platinum Jubilee Stakes, the Freedman stable will ask for a late load.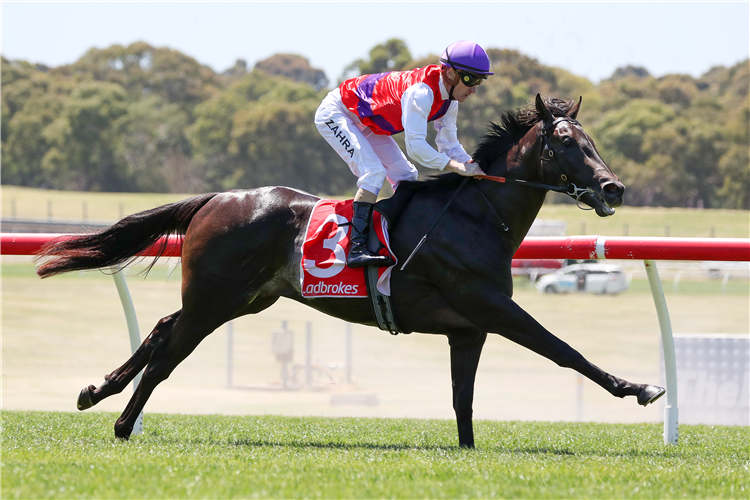 The Anthony and Sam Freedman stable will seek special dispensation when Artorius runs at Royal Ascot.
Sam Freedman said the stable would make a request to have Artorius load last into the barriers for the Group 1 Platinum Jubilee Stakes (1200m) on June 18.
Artorius can be slow to begin, but Freedman said he had noticed when the colt is loaded late, he leaves the barriers better.
Freedman said Artorius had begun Friday's jump-out at Flemington against fellow Royal Ascot contenders Nature Strip and Home Affairs as good as he ever has.
"We think going in late and keeping him moving around behind the gates keeps him active and that helps him begin a little bit better," Freedman said.
"We're going to put in a request to hopefully load late at Royal Ascot, which you are allowed to do.
"Hopefully it's granted. He can go in late, spend less time in the gates and he may begin better."
Freedman said Artorius was a relaxed horse for a colt and once he enters the barrier switches off.
"That's a good trait of his, but it can work against him," Freedman said.
"He's not being a colt or anything, he's laidback, so hopefully they grant permission for him to go in last.
"If he can settle two or three lengths closer, hopefully he can finish two or three lengths closer than he normally does.
"We don't have that here (in Victoria) but there are other jurisdictions that do it and I don't think anyone is trying to get an advantage.
"You just want what is best for the horse.
"There's no problems with him in the gates, we're just trying to get him out quicker."
Artorius along with the Chris Waller-trained pair of Nature Strip and Artorius depart for Royal Ascot on Wednesday arriving the following day.