3 minute read
Trainer and jockey quotes after Blazejowski claims the Be A Mate, Nominate Trophy at Flemington on Saturday.
Race Result:
1st: Blazejowski (Greg Eurell/Josh Richards) - $4.4
2nd: Justacanta (Patrick Payne/Alana Kelly) - $6.5
3rd: Heavenly Emperor (Stephen Brown/Madison Lloyd) - $21
Winning Time: 1:22.57 Last 600m: NA
Margins: 1-¾ L x 1-¾ L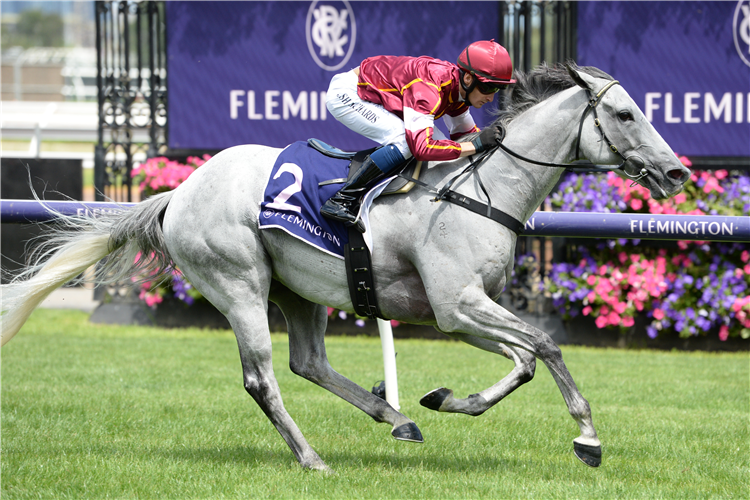 "Can it see it through? He can see it through."

The grey Blazejowski salutes @GregEurell @FlemingtonVRC pic.twitter.com/pQxJnJI528

— Racing.com (@Racing) January 15, 2022
Winning Trainer: Greg Eurell
On the horse: " He's been tremendous, he's ultra consistent and incredible, he just keeps coming back into work and getting the job done. He hit a little bit of a speed bump last year when we took him to Brisbane but true to these horse's hearts and the way they are he came back and he's back into it again.
This campaign: "I think he's been racing well enough, running down the straight is a little bit short for him but it was still a solid effort and then his next run was good, he's sort of been around the fringes of it knocking on the door trying to win a race and today just worked out perfect for him.
Backing up on Australia Day: "Probably not, we had a chat last start and thought we might give him another try at the mile next start and see how he goes from there, when Craig (Williams) rode him he thought the horse might be looking for it at this stage but he didn't do too bad today.
Winning Jockey: Josh Richards
On the ride: "He had a tough run on the fence the last time I rode him and today I just wanted to get him to the outside of horses , he just seems, once he gets to the outside he finishes off that bit better.
Getting out to 1600m: "I don't see why he can't, he's relaxing really nicely out there now he's lobbing along, got the run of the race and he put them away really nicely.