3 minute read
Trainer and jockey quotes after the Furphy Refreshing Ale Trophy on Saturday won by Decent Raine.
Race Result:
1st: Decent Raine (Matthew Cartwright/Ciaron Maher & David Eustace) - $4
2nd: Umgawa (Ethan Brown/Leon & Troy Corstens) - $8.50
3rd: Attractable (Blaike McDougall/Peter Moody) - $3.60
Winning Time: 1:23.12 Last 600m: NA
Margins: 1-¼ L x 1-½ L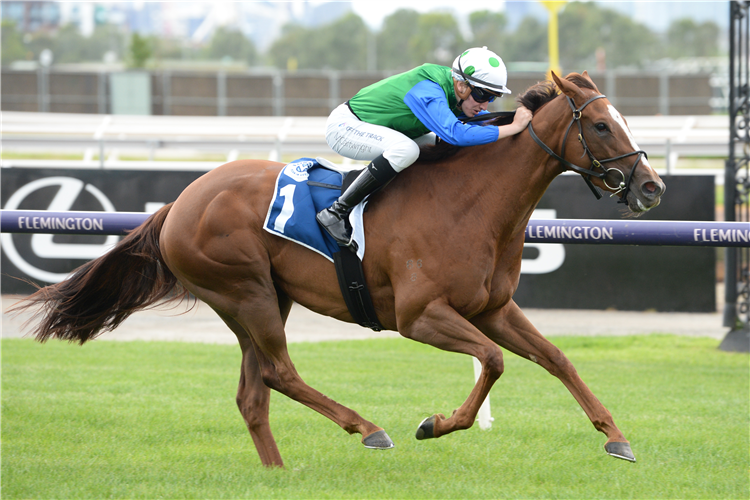 "Luckless last start, too good today."

No issues for Decent Raine today @cmaherracing @FlemingtonVRC pic.twitter.com/psRvh97ekP

— Racing.com (@Racing) January 15, 2022
Winning Trainer: Ciaron Maher & David Eustace (Declan Maher speaking)
On the campaign: "I was just on the phone to David after she crossed the line an=d we put it down to she's as tough as old bots, she's been up a long time and she was very unlucky last start. It's a really good reward for the owners (Adam Sangster, Ken), they deserve this win.
Future plans: "She probably has to after today's win (better races) but we've got options, she could have a break, freshen her up and pick out a nice race for her - she loves racing and me may as well keep doing it.
Winning Jockey: Matthew Cartwright
On missing Boxing Day: "Can't thank the owners enough, Ciaran and Dave for putting me back on this filly. She was too good for them today and it was a really good win.
On the win: "I enjoyed a good run throughout and I was just biting the bullet, the horse has got a very good turn of foot so I was just waiting for the right time, I felt the other horses come to me and it was time to go, she proved too good.