3 minute read
Trainer and jockey quotes after Lofty Strike takes out the Resimax Group Rapid Racing Friday 21 January at Flemington on Saturday.
Race Result:
1st: Lofty Strike (Jamie Mott/Julius Sandhu) - $13
2nd: English Riviera (Jye McNeil/Tony & Calvin McEvoy) - $1.90F
3rd: Jamarra (John Allen/Ciaron Maher & David Eustace) - $6.50
Winning Time: 1:04.47 Last 600m: NA
Margins: ¾-L x 3-¼ L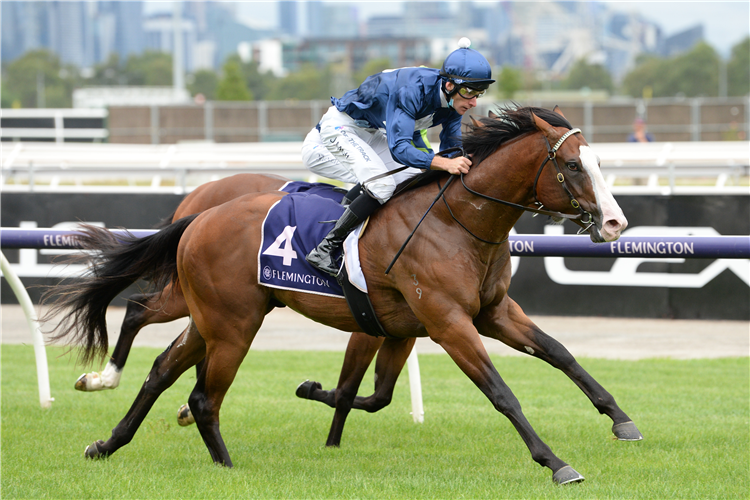 It came down to two but it was Lofty Strike who found an extra gear & claimed the first win of the day at @FlemingtonVRC @jamieleemott pic.twitter.com/wpiohexiO9
— Racing.com (@Racing) January 15, 2022
Winning Trainer: Julius Sandhu
On the merit of the win: "It's just good to see him come to the track and actually (do it). I was a bit concerned first time coming to the Flemington straight, it's not easy for most horses but he's really professional - to see him come there and put it all together, he didn't do much wrong, he got a bit lost when he came to the outside but he let down.
He's got a nice turn of foot and to see him do it on race day on a big stage is obviously very pleasing.
On the future (Blue Diamond): "Obviously I don't know but he's in it and we've paid up. Obviously this is a starting point and he's got to pull up well from this , he's got to do all the right things back home. He'll go to one of the qualifiers and has to do all the right things there, the old cliche but we'll take it one race at a time. He's only a two-year-old and he's a big horse, we have to make sure he pulls up good and go from there.
Winning Jockey: Jamie Mott
On the horse: "Very well prepared by Julius. I watched his jump outs and he looked quite professional , obviously coming up the straight the first time you never know how they'll handle it but when I came out to the mounting yard and saw him for the first time I was pretty happy, he's a beautiful big horse.
On the run: "He went down to the barriers nicely, he was a bit new once I got out but I think he's got a lot more to give still.
On the future: "I think he definitely will (get more ground), he'll be better after this preparation, he's done everything right so far , he feels like he'll be able to absorb a high tempo 1200 (metres) so it wouldn't be a bad thing to throw in a nomination (to the Blue Diamond). He hasn't put a foot wrong yet so if he keeps progressing that way then who knows?