3 minute read
Trainer and jockey quotes following Sirius Suspect winning the Listed Furphy Santa Ana Lane Sprint Series Final at Flemington on Saturday.
Race Result:
1st: Sirius Suspect (Wanted/Sirius Miss) - $4ef
2nd: Florescent Star (Zoustar/Floral Scent) - $8.50
3rd: Sartorial Splendor (Brazen Beau/Personal Ensign) - $8.50
Winning Time: 1:10.28 Last 600m: NA
Margins: 1 Length x Short-Half-Head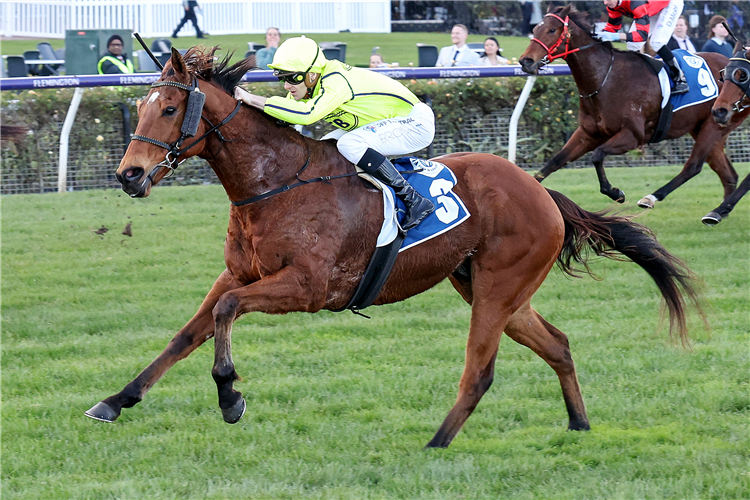 A specialist down the straight!

Sirius Suspect makes it look easy for @saabhasan! pic.twitter.com/jE5odQ89jG

— 7HorseRacing (@7horseracing) July 2, 2022
Winning Trainer: Saab Hasan
On his stable: "It's a credit to the staff. We've got two operations, it's pretty hard to run, and it's just a credit to everybody that rides him work and everyone that works at Flemington and Tahbilk. It's a team effort.
On the way the race panned out: "Credit to Ethan, he really listened. I was adamant that I wanted to go back to the inside, not up the guts or out wide and Peter Ellis confirmed my thoughts. He's a very important part of our operation as well.
"It just worked out great and it's fantastic that the horse is having his sixth run (for the preparation) and not showing signs of stopping."
On trackwalker Peter Ellis's importance to the stable: "He's stuck with me, it's been a really tough two years, a few owners have given us the flick because they thought we weren't going any good with me moving up to Tahbilk. I spent 85 percent of my time at home and I want to say thank you to my partner Zoe who's there feeding up with my little daughter Amelia now.
"He's stuck with me for very little money for two years and he's a true character Pete and he knows his craft."
On the preparation: "He hasn't been running bad - he's been flying, he's probably never been going better - he's just been a little bit unlucky. He's been getting on tracks throughout the winter that haven't suited him and this is probably the first race that he's tackled that has been 110 percent suitable.
"He had that little hoof abscess during the week, I'll pull his shoes off tonight even before I bring him home, wrap his feet up and I'll sit down with (owners) ATB and we'll see whether we roll the dice again or whether we got to the paddock, but more importantly we'll let Sirius tell us what he wants to do."
Winning Jockey: Ethan Brown
On the win: "It's a good form race, that (Golden) Topaz, and he was very gallant in defeat. The thing today was he jumped really well, he jumped straight, (there was) early pace and he was able to settle off a horse and from the 600 just roll into it.
"Everything worked out perfect and he was very strong through the line."
On the decision to go to the inside: "I had a look at the track earlier and thought the inside was a bit better. Saab was of the same opinion, so we backed our judgement and it paid off."