3 minute read
Form West and East is a part of the Race History of the Belmont Sprint run at Belmont on Saturday.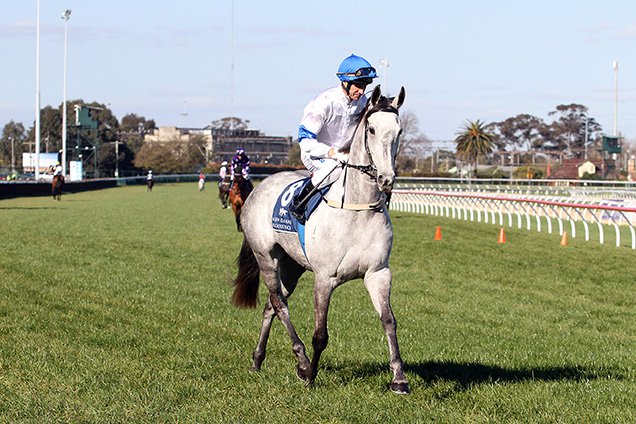 Luckygray was good enough to win in both places. Will the 2022 Belmont Sprint (1400m) at Belmont on Saturday provide more like him?
2022 BELMONT SPRINT - RACE HISTORY AND BACKGROUND
The Belmont Sprint is a Group 3 weight-for-age race conducted at Belmont racecourse in Perth by Perth Racing.
The Belmont Sprint was introduced in 1963 and traditionally marks the start of the winter racing season at Belmont. The distance varied between 1200m and 1300m from 1963 until 1981. It has been run over 1400m since 1982.
The Belmont Sprint was run under handicap conditions from its inception in 1963 but became a weight-for-age event in 2015. It has held Group 3 status since 1980.
The 2022 Belmont Sprint was run over 1400m at Belmont for prizemoney of $200,000.
Burgess Queen won the Belmont Sprint as a 2YO in 1977 carrying 51.5kg.
In 2018, coming off a Perth Cup win, Material Man won the Belmont Sprint/Hyperion Stakes/Strickland Stakes treble.
In recent years Rock Magic (2017), Elite Belle (2014), Luckygray (2012), Grand Nirvana (2011), Modem (2004) and Tribula (2003) have all won the Roma Cup/Belmont Sprint double.
Notable winners of the Belmont Sprint include dual winners National Boy (1978/79) and Grand Nirvana (2010/11), All Legal, Burgess Queen, Casshoney, Another Omen, Tribula, Modem, Let Go Thommo, Marasco, Universal Ruler, Luckygray, Elite Belle, Shining Knight, Rock Magic, Material Man and Galaxy Star.
The 2021 Belmont Sprint was won by The Velvet King from Valour Road and Dance Music.