3 minute read
Only one has done the Stradbroke double off taking the BRC Sprint run at Eagle Farm on Saturday.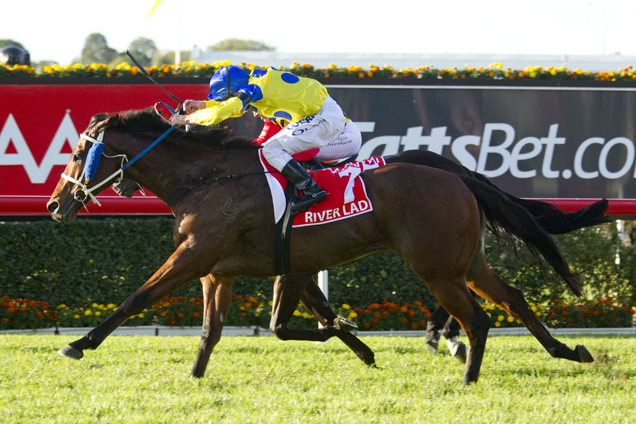 River Lad was that horse so could we see another in the 2022 BRC Sprint (1300m) at Eagle Farm on Saturday.
2022 BRC SPRINT - RACE HISTORY AND BACKGROUND
The BRC Sprint is a Group 3 race conducted by the Brisbane Racing Club at Doomben in Brisbane.
The BRC Sprint was introduced in 1985 as the BTC Sprint and carried that name until 2009 when it became the BRC Sprint following the merger of the Brisbane Turf Club and Queensland Turf Club to become the Brisbane Racing Club.
The BRC Sprint is run over 1350m under quality handicap conditions and is a feature of the Doomben Cup program. It serves as a lead-up race for sprinters preparing for the Stradbroke Handicap at Eagle Farm in June.
The BRC Sprint was a Listed Race from 1985-1995 and has been Group 3 since 1996. It was run over 1200m once in 1987 and then again in 2020 due to the Coronavirus outbreak. It's back to 1350m in 2021.
Race had to be pushed back one week in 2022, changed to 1300m and moved to Eagle Farm due to a massive amount of rain.
The race record is held by Chief De Beers, who recorded all his 20 career wins at the Doomben racecourse.
Barrosa Boy is the only horse to win the Doomben sprint treble of the BTC Cup, BTC Sprint and Doomben Ten Thousand in the same year. Chief De Beer won all three races in different years.
River Lad is the only horse to do the BRC Sprint/Stradbroke double.
The 2022 BRC Sprint was run over 1300m for $250,000.
Notable winners of the BRC Sprint include High Signal, Catering King, Barrosa Boy, Kenfair, Simonstad, Cohort, Poetic King, Chief De Beers, Ballet Society, Court Command, Beaded, Woorim, Tiger Tees, River Lad, Charlie Boy and Jungle Edge and the dual winners Tiny's Finito and Pleasure Giver.
The 2021 BRC Sprint was won by Emerald Kingdom from Tofane and Axe.