3 minute read
Racing Victoria hopes to build a strong future for Victorian racing as it prepares a blueprint for the industry.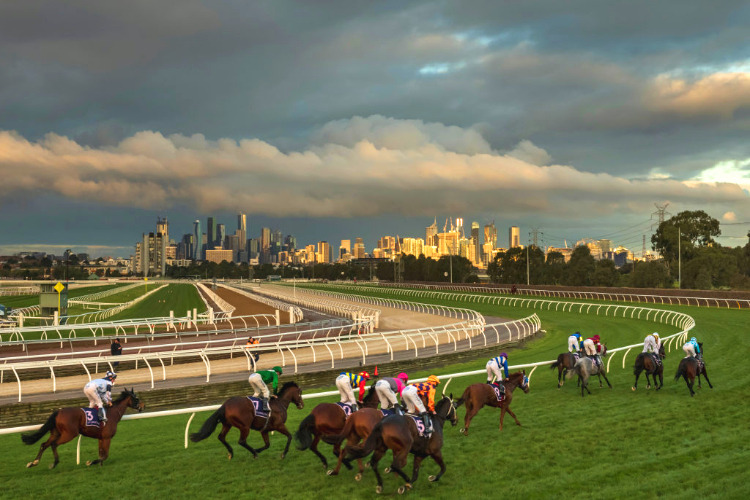 Racing Victoria has released it's 'green paper' for industry consultation that will in turn lead to a blueprint to futureproof the Victorian thoroughbred racing industry.
Participants and those with a stake in racing in Victoria will have until early September to lodge submissions before the Victorian Thoroughbred Racing Infrastructure (VTRI) blueprint is released by June 2023.
Key highlights of the green paper include the annual number of race meetings to remain around 550 mark with 104 of those in the metropolitan area.
There is provision for 50-80 night meeting and 20-40 in the twilight space with meetings currently at the lower end of those scales.
RV says any increase will be driven by customer demand while it will also consider the welfare concerns of participants and race-day officials.
There will be a reduction in synthetic racing while all country tracks will be retained with the standard of facilities for spectators, participants and horses continually improved.
City racing will continue at Caulfield, Flemington and Moonee Valley while racing may cease at Sandown, but only if supported by RV if a proposal fits into the VTRI.
Caulfield will have two tracks, with Caulfield Heath to have night racing capabilities and ready by 2024; Moonee Valley will be redeveloped with an opening in 2027 while a master plan for Flemington, currently being developed by the VRC, will help inform future racing and training requirements.
By the time the blueprint is launched, RV hopes to have its masterplan for the land secured last month near Tullamarine Airport completed which may include a new racetrack, training facilities, quarantine facilities and workforce development.
Training will continue at major hubs including Ballarat, Cranbourne, Flemington, Mornington, Pakenham and Warrnambool with medium and smaller sized venues supporting these facilities.
Chief Executive Giles Thompson said RV plans to continue working with the Clubs, Stakeholders and State and Local Governments to deliver infrastructure that fosters growth for the racing industry.
"Future investment in infrastructure is a key strategic priority for Racing Victoria and our Clubs as we collectively strive to continue building Victorian racing's offering to participants and customers alike," Thompson said.
"There are many key investments and decisions to be made on our racing and training infrastructure footprint over the next 10 years.
"Whilst we don't have all the answers at this time, we have proposed the outcomes that may eventuate in this green paper and we're inviting any interested parties to make a submission on them over the next three months."