3 minute read
Champion North Queensland trainer Roy Chillemi believes he is only four sleeps away from what he hopes to be another crowning glory in his 40 years of training.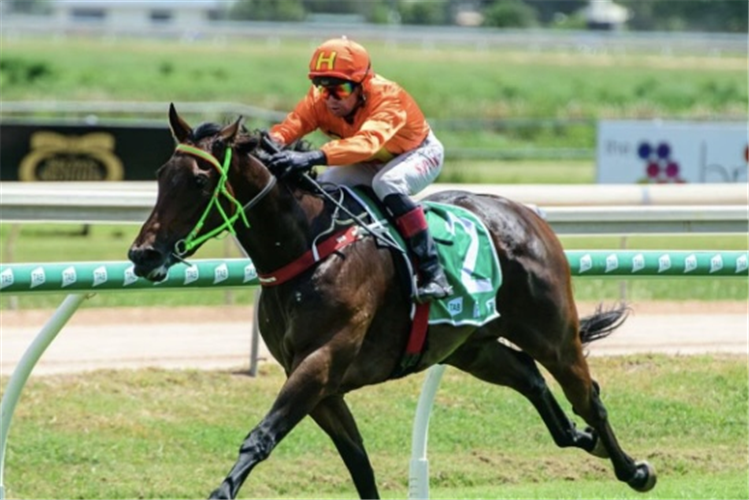 Chillemi is confident that unbeaten gelding Missile Thunder can provide him with another feather in his cap by winning the $100,000 2YO Classic over 1200 metres of power-packed galloping at Townsville's Cluden Park.
The 72-year-old has won the Classic on four previous occasions with Tom Hedley-owned gallopers - Hotelier, Tyzone, Tennessee Boy and Palencia - and he is convinced the Smart Missile gelding is every bit as good and maybe the best of the lot.
"I would say at this stage he might not be as good as Tyzone but he's right up at the same stage of his career," Chillemi said.
"But, he's done everything on his ear up to now and is going into the race at his absolute peak.
"He worked brilliantly following his last win at Cluden and will have his final piece of work on Wednesday and then he is ready to travel down.
"His jockey Stephen Wilson is anxious to get back on him in a race as my apprentice Rachel Shred has ridden him in his past two wins because of the big weights.
"Stephen will have the job on Saturday and Thunder will appreciate the weight drop back to 57kgs under the set weights scale of the race."
Missile Thunder was a $32,500 buy at the Magic Millions March QTIS sale last year.
He began his racing career with a victory in the Pallarenda Handicap of 1000 metres at Cluden in October, which is the first two-year-old race of the season.
Mission Thunder won his second race by six lengths in a stunning return earlier this year.
"He's just a machine," Wilson said recently.
"You can ride him on a piece of cotton until he's asked to extend and he puts them away in a few strides.
"He might not be as good as Tyzone at this stage but it's not fair to compare them because he hasn't been put under any pressure yet."
Chillemi will saddle up three runners in the race and is anxiously awaiting the barrier draw on Thursday.
The Classic was the brainchild of one of the Townsville Turf Club's avid supporters and it began in 1991 linked to restricted yearling sales in Townsville.
It was initially the Parry Nissan Classic, sponsored by Nissan dealership, under the banner of Alan Parry, who in later years was TTC president.
The Classic in the mid 1990s was won by some good young gallopers of both sexes and at one stage was shared equally between males and females.
Among the most memorable victories was that of the late Kevin Golden-trained Willy Tinsky over the Ingham brothers Joe, Charlie and Angelo Russos' Mr Rogers in 1995 and that of filly Nicosia over Abnoonoo the following year.
Abnoonoo was one of a parcel of several yearlings bought by Oonoonba publicans Brian Bevan and Dave Moore.
Other highlights included the win of bargain-basement buy filly Siena's Pride, who cost only $1000.
Veteran trainer Ray Long, who prepared Abnoonoo, won the race the following year with Crown Jester filly Roseneath Jester for Bevan and Moore.
Among the most popular winners over the years was that of "home-bred" Sea Zulu, who went to win successive Cleveland Bay Handicap's.
The race has been won by top gallopers trained on the Atherton Tablelands, Rockhampton, Mackay and out west since its inception and although Missile Thunder appears to have a mortgage on the race on Saturday, he will meet strong opposition.