3 minute read
Smart Adelaide three-year-old Karacasu is crossing the border to his first start at Flemington.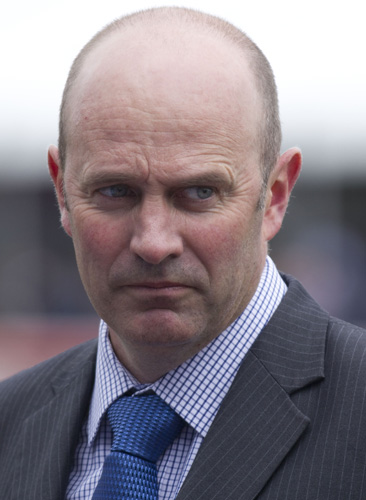 Richard Jolly heads across the border from South Australia hoping the colours Karacasu will again be successful up the Flemington straight.
Kemalpasa has carried the White, Royal Blue Hooped Sleeves and Cap to victory on a couple of occasions in stakes company at Flemington, the colour Karacasu will wear when he competes in the Listed A R Creswick Stakes (1200m) on Saturday.
Karacasu enters Saturday's race coming off a win at Murray Bridge on May 28 and Jolly, who trains the in partnership with daughter Chantelle, is aware of the difficult task confronting the gelding.
Jolly is prepared to take the chance and hopes the field won't sit up and make it into a sprint home.
It is for that reason that Jolly would have preferred Saturday's race to be around a corner.
"He's that sort of horse where he likes a strong tempo, gets off them and sprints home," Jolly said.
"So, I would rather this race be around a corner, that way he can sit back and unwind, as they can go a bit steady up the straight, so I hope that's not the case on Saturday.
"There was not a lot around for him so I thought we would give him a try down the straight."
While Karacasu's form on paper may not look that strong, Jolly has been happy with his performances which ultimately led to a 4-½ length win last time out.
Jake Toeroek, who has ridden Karacasu in his nine starts, for three wins, also makes the trip with Jolly loathe to take him off.
"He's got a few quirks the horse, so I'd rather leave him on him," Jolly said.
Depending on Saturday's performance, Jolly said Karacasu was likely to return to Murray Bridge on July 2 for his next outing
"There's a $100,000 race for SA Rewards horses, a bit like the Super VOBIS races in Victoria," Jolly said.
"It's a set-weights race and if he pulls up alright out of Saturday, he can probably go to that as it's in his backyard and worth a bit of money."