3 minute read
Veteran Inverell stockman and one-horse trainer Bill Perrett is as resilient as an outback barbed wire fence and he's anything but deterred by the long odds, the travel and the advice offered with his first TAB Highway starter in Lady Mofeed ($61 on TAB), an apprentice's first city Saturday ride at Rosehill Gardens.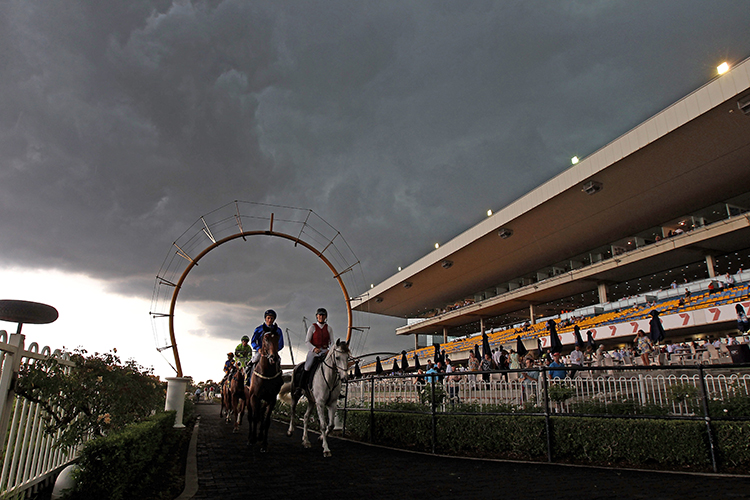 The circumstances of a grandfather with a leased five-year-old mare combining with 3.5kg claimer Georgina McDonnell is the quintessential ingredients intended for the country series.
"My word we're a chance, leased this mare off Luke Morgan at Tamworth, won for us straight away, drops so much weight - the way she won and turn of foot," enthused Bill, whose day starts at dawn at the stables before his fulltime job as head stockman at the Inverell abattoirs.
Bill confronts a 1200 kilometre plus return trip and 15-hours on the road, given little hope in any betting outlets.
"Can't remember exactly the last time I came to town, but it was a way back and when we decided on the Highway, they were in my ear about putting a senior rider on.
"I said why would I? This little girl rode it a treat to win, ridden plenty of winners and still got the big claim in town."
Lady Mofeed, a three-race winner of high consistency, is weighted on 54kg in a TAB $100,000 Class 3, 1200m before Georgina's allowance.
Georgie bubbled: "I'm stoked just so excited to get the opportunity, I started my apprenticeship ship with Reece Jones at Tuncurry with Terry Evans, we're good friends - Reece is such a talent, just shows what you can achieve with dedication and hard work."
Incidentally, Reece rides in the same race claiming 2kg on the Cameron Crockett-trained Don'tforgetmonica ($17).
Meanwhile, Georgie has to contend with barrier 13 with Lady Mofeed but remains positive.
"I can ride her at the 51kg, that's what's she's got in her favour and dropping right back from the 58.5kg at Inverell. And she's got natural early speed, so hopefully that and the weight pull might get us across."
Georgina, apprenticed to Glen Milligan at Taree, is close to outriding her country allowance and is likely to then be indentured to the Sam Kavanagh stables at Newcastle.
Meanwhile at 60 years Bill is going strong: "I meet my niece, Laura around 4am, she's rides my trackwork, mother of two so knows all about hard work.
"I've only got the one in work at the moment and another spelling. After trackwork and the stables, it's a long day at the abattoirs and then back to bed them down and muck out.
"But it keeps me active, it's what I've always known."
Lady Mofeed is at outsider odds with the Paul Messara-trained Summer Glow (Brenton Avdulla) the $3.70 TAB favourite ahead of Brett Cavanough's Just Strolling ($7) and Brett Thompson's topweight Blow Dart ($8).