3 minute read
Impressive debut winner Shock 'Em Ova heads to The Valley for his second race start.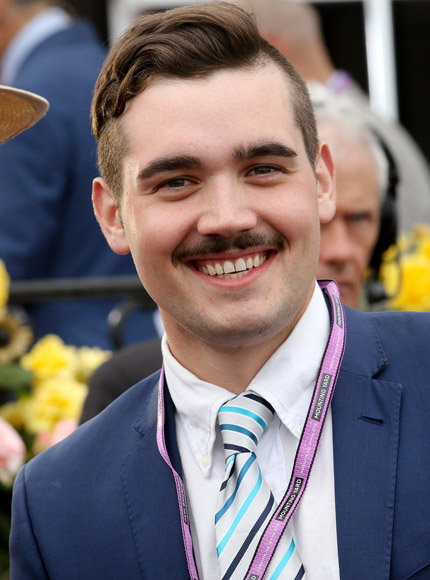 Right from the time young Cranbourne trainer Alex Rae started working with Shock 'Em Ova he thought he had something above average.
However, immaturity delayed the start to the racing career of the son of Melbourne Cup winner Shocking who will be having just his second start when he runs in the Dominant Plant Powered Cleaning Handicap (2040m) at The Valley on Saturday.
The about to turn four-year-old did not start his racing career until early July when Shock 'Em Ova ran out a maiden winner over 1600m at Cranbourne.
Rae said the main reason Shock 'Em Over is coming to town for his second start and at 2040m is it is the final chance the gelding has to race against his own age group.
"There's no reason not to run him in a race like that with the only other option was to take on older horses in Benchmark 64 or 70 grade," Rae said.
Patience has been Rae's best friend, although the owners of Shock 'Em Over were getting a little toey as to when they would see their horse run.
Rae said after some initial excitement 18 months ago, that was quickly tempered by the gelding's immaturity and the realisation Shock 'Em Ova required ground.
"He was pretty well schooled by the time he made his debut," Rae said.
"He'd had 10 or 12 jump-outs, but you don't get a real guide as to his ability in those 800-metre or 1000-metre trials.
"We were quietly confident at Cranbourne but whether his second ever run at a mile-and-a-quarter is too much for him, I'm not sure, but I can't fault him otherwise we would have taken the conservative approach and probably put him out."
Rae said Shock 'Em Over would go for a spell after Saturday, be given the chance to furnish and hopefully be back for summer-autumn campaign next year.
"He needs to be able to deal with going to The Valley mentally and if does he has the ability to be there," Rae said.
"We're throwing him in the deep end, but we're there because we think he can measure up."