3 minute read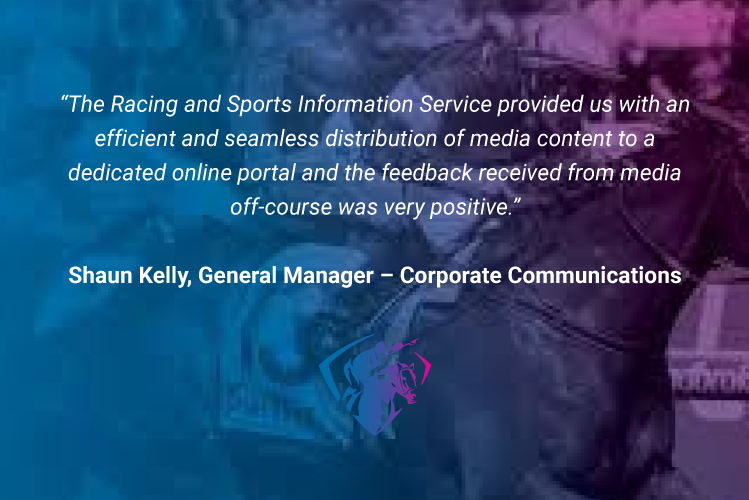 No one could have predicted Covid-19 and consequently the upheaval in everyone's life during 2020.
Thanks to strong leadership and diligent Covid-safe protocols being swiftly put in place, thoroughbred racing has largely continued unabated throughout Australia thereby supporting many thousands of jobs and vital lifesaving cash flows back to the industry.
Accordingly, all racing participants and organisations involved in the thoroughbred racing industry have had to adapt to new working conditions in order to maintain the many services and information flows required by media outlets.
With no media outlets permitted on course, leading digital publisher Racing and Sports is proud to have partnered up with Racing Victoria during these difficult times to deliver their universally respected Race Day Media Information Service.
Racing and Sports Media staff have worked closely with Racing Victoria officials within the strict Covid-19 race day bubble to deliver crucial Race Day Information via a dedicated digital online platform that is easily accessible by all off course media organisations.
The service is an integral part of providing media organisations access to race day quotes, news and statistics from which journalists in those organisations can produce racing stories, not just for the race day itself but as follow up pieces post-race day.
Media organisations from around the globe used the service during the Victorian Spring Carnival featuring the Cox Plate, Caulfield Cup and of course the iconic Melbourne Cup week, to keep abreast of latest news and developments straight from the track.
"While racing was able to continue in Victoria during the COVID-19 pandemic, we had to adapt our processes and reduce the people within our raceday bubble to the bare essential. This meant excluding media which is where Racing and Sports became an integral part in delivering news from jockeys and trainers within the bubble to media organisations and their representatives off-course. The Racing and Sports Information Service provided us with an efficient and seamless distribution of media content to a dedicated online portal and the feedback received from media off-course was very positive," said Shaun Kelly, General Manager – Corporate Communications.
Racing and Sports has worked hand in hand with Racing Victoria since early March of 2020 and will continue providing this vital service until such time as the Covid-19 threat to the industry subsides.
Online article taken from the SBCNEWS.