3 minute read
The Unicorns Podcast connects you to some of the best and brightest founders, CEOs, executives, business owners, VCs and inspiring leaders who make things happen and inspire others.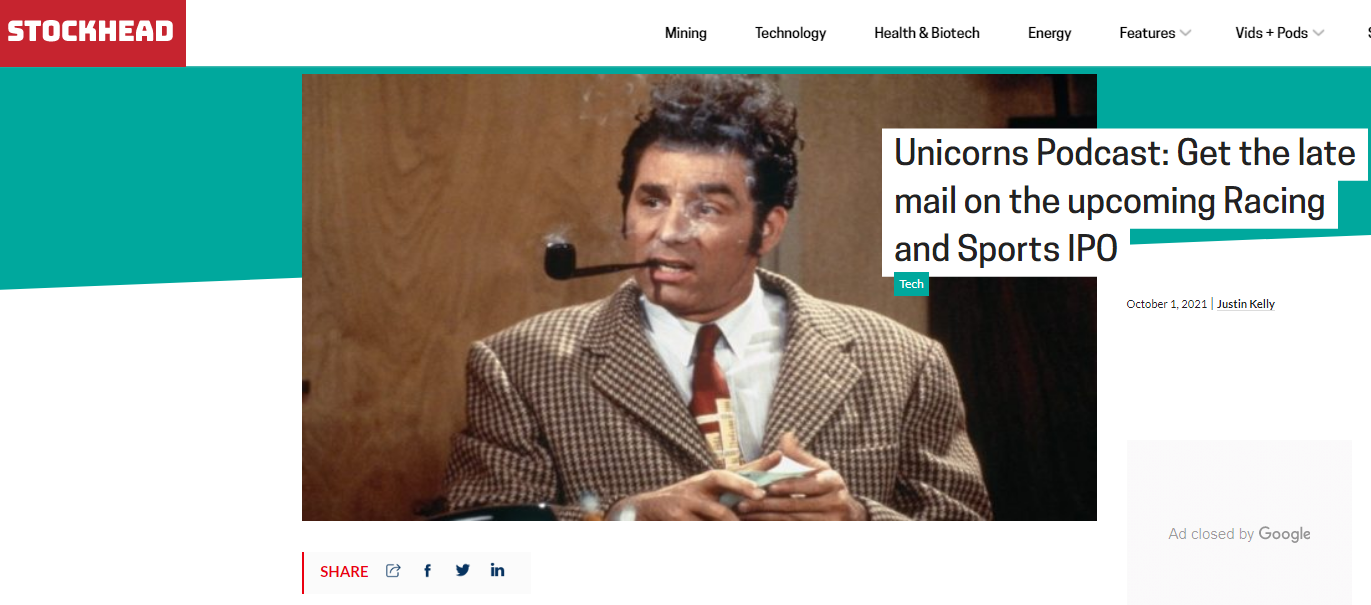 Hosted by former broadcast journalist and PR veteran, Justin Kelly, we chat to leaders on the front line on how to get started, what it takes to build a successful business, how to overcome challenges, and advice for those on a similar journey.
In this episode, Justin talks with Stephen Crispe, CEO of betting data company Racing and Sports.
Founded in 1999, Racing and Sports is one of the leading providers of premium data, enhanced content, and SaaS solutions to the global racing and wagering industries.
If you're looking at a form guide in almost any country where horse racing is big, there's a very good chance Racing and Sports provided the data behind it.
The Canberra-based company drives the offerings of Tabcorp, Ladbrokes, bet365, Sportsbet, Betfair and BlueBet to name a few.
It is widely considered to have one of the largest, most accurate and trusted racing databases globally and is the foremost thoroughbred form resource servicing all significant racing centres.
Racing and Sports is also recognised globally for the content-rich racingandsports.com website, which attracts more than two million unique viewers annually.
In this episode, Stephen talks through how the company has grown from two men in a garage to a multi-national business, its plans for an IPO, the blue sky potential for the business and his family connection to racing and wagering.
Online article taken from Stockhead, published on Friday, 1st October 2021, Author, Justin Kelly.

What are you really gambling with? For free and confidential support call 1800 858 858 or visit gamblinghelponline.org.au.