3 minute read
Racing and Sports will provide analysis of many games in the 2022 AFL Season.
We'll endeavour to run through the form, incorporate appropriate stats and also supply a betting prediction which won't always just be who will win.
---
FREMANTLE V MELBOURNE
Friday 29 July @ Optus Stadium
You would have taken good odds about this clash being a critical one for the Top 4 at the start of the season – you'd find it hard to believe it would be near a take your pick market now as well.
Both Fremantle and Melbourne have question marks and most of them are forward of the ball. After a Grand Final win well under a year ago, simply making that call seems hard to fathom.
But both teams have not shown the capacity to get the most from their front half as injuries have halted any type of continuity.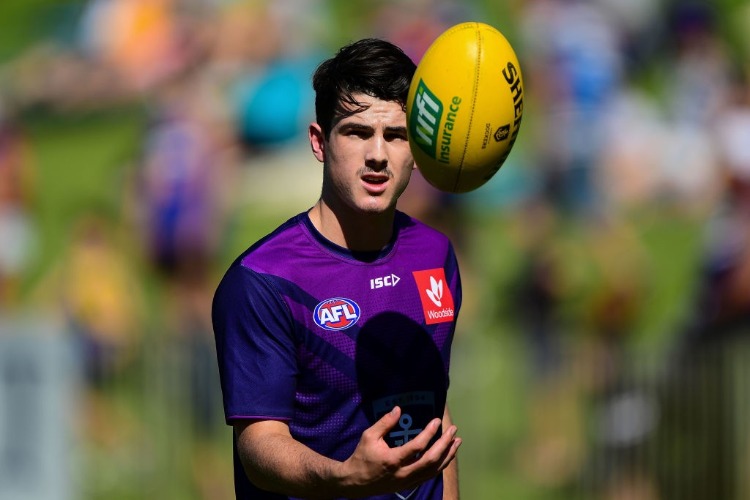 The Dockers have had Fyfe out for periods and now once again he's pinged that hammy. It's always harder when you are on the wrong side of 30. Lobb down too has hurt. From the Demons perspective, Tom McDonald's loss has hit them badly. He's no Wayne Carey but he provided such a great structure last year around which Ben Brown could be the hit-up target and then Pickett and Fritsch could do some crumbing.
So can Fremantle learn from and benefit from what occurred to them on Friday night? Boy that was a tough watch. It was exciting from the perspective of being close from bounce to siren but the quality was woeful.
And then there was the small measure of the two missed chances by Richmond within the last two minutes. The two Noahs (Balta and Cumberland) had golden opportunities to at least score something. But it was situational awareness from Docker defenders to make sure balls got smothered or at worst defended.
From their standpoint that is a positive. Getting into the position of needing it is the negative. Glass half full or glass half empty.
Now without Fyfe up to finals, it will need some huge input in the middle from Brayshaw and Serong, Brodie and the ruck stocks to get the clearances for the forwards. They needed Lobb back too and that is not always certain though he is tonight.
At the very least the backline is holding up. Giving up just 52 points is testament to that.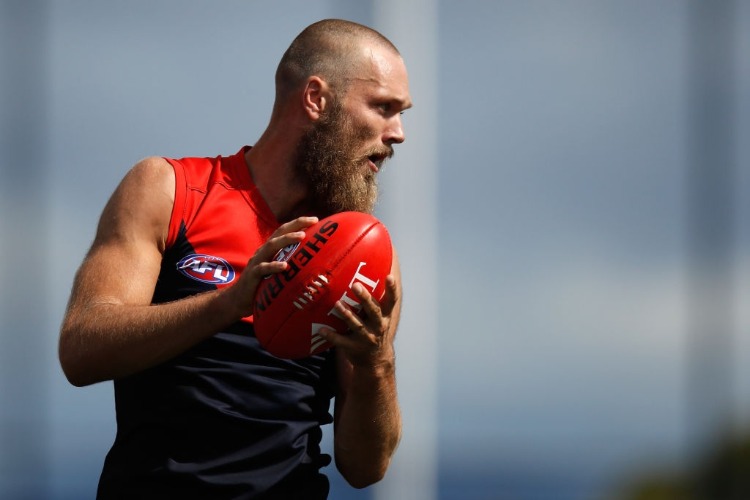 So that augurs well when confronting Melbourne with similar foibles. Clubs have sort of worked out not to kick the ball down the throat of Gawn pushing back or May/Lever when they both play.
They'd prefer to go around them or hit up on the 45. This will be a great test for the Premiers to meet that challenge away from home with the predicament right in their face.
Clayton Oliver will be better for the run even if just a thumb injury. He is a warrior who requires the permanency of football.
The Demons charge out of the centre was what blew the Grand Final wide open. It took them from several goals down to several goals in front before ¾ time inside a ten minute explosion.
Boy they might need that at the same ground on Friday. And they are capable. Max Gawn will want to show how he thrives at that ground again and Luke Jackson could well want to perform as a precursor to next year.
Prepared to say this is Melbourne's cliff edge moment. A win (and a good one at that) and they almost guarantee Top 4. Then you get the luxury of the second chance. A loss and they are enduring the potential of an Elimination Final.
So it is one last chance for Melbourne. Getting out of the fishbowl this week may be a benefit. Time for Petracca to fire up – he needs goals and he needs disposals.
Match Selection: Melbourne by 15 points
Suggested Bets: Melbourne 1-39 @ $2.15