3 minute read
Racing and Sports will provide analysis of many games in the 2022 AFL Season.
We'll endeavour to run through the form, incorporate appropriate stats and also supply a betting prediction which won't always just be who will win.
---
BRISBANE V CARLTON
Sunday 7 August @ the Gabba
Outside the obvious on Friday night, this is the most pivotal match up for the weekend with all sorts of implications.
There are many connections between these two (the most recognisable being Michael Voss) and all will be in focus through the week.
But for the two hours of the game it's just who has the right level of concentration because they enter with some very bad psychological scars.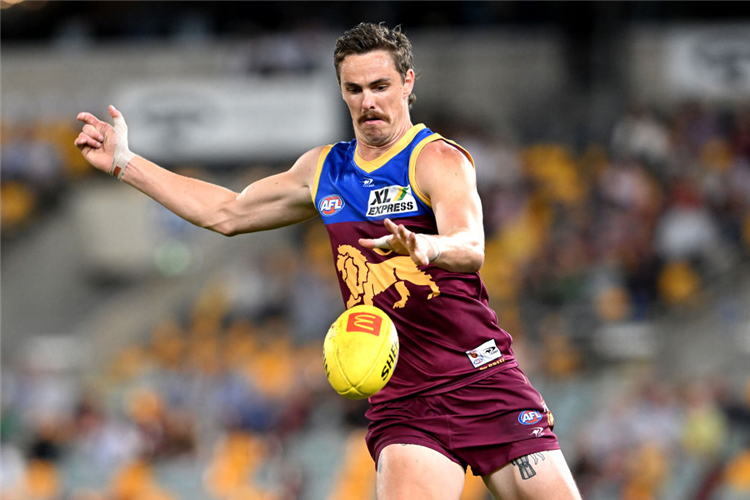 Brisbane's fade out to Richmond could come back to haunt them but Carlton's dismantling by a 15th placed Adelaide was horrific.
The Lions spoke all week about the fact there was nothing to the MCG curse. That was the past and you can only affect the present was the mantra. Well they did blot to fix that.
Seven majors up and looking like winners, half time came at a shocking time. They lost momentum, they lost focus, they lost the ball. And when Richmond come at you fast, it can be a wave uncontrollable.
The margin closed in the 'Premiership quarter' and then the eclipse happened as late as one can get. Basically they got Shai Boltoned. What a player he is – even for non-Tigers you find it hard not to get caught up in his silky skills.
Even if Neale, McCluggage and Zorko tried to lift them over the line, it was the surge mentality of the Tigers that withheld, then responded.
Keidean Coleman was one to show plenty. Not just his level of input but his decision making and want to take on tougher play. Willing to take the 45 kick is something the best do.
But once again, forward of the ball and late in the game when it counts most, there was not much from Daniher, Cameron, Hipwood and McStay.
For all that negativity, that was nothing compared to what the Blues dished up in Adelaide. While their opponents had some decent form without beating Collingwood and Sydney, this was their pinnacle.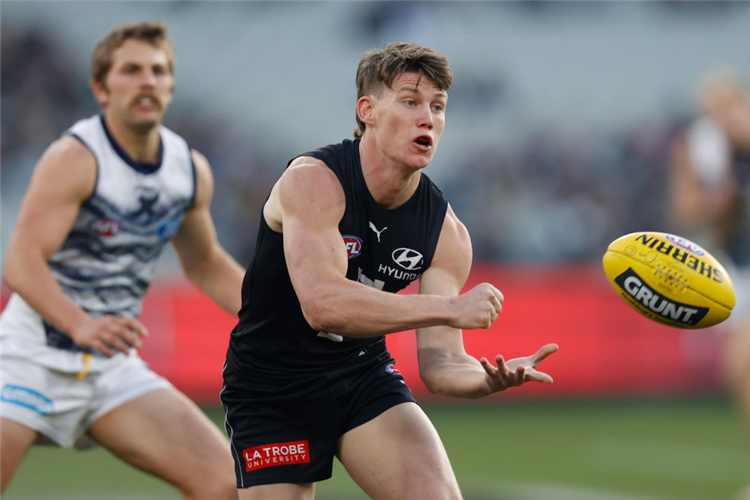 Carlton lost the ground ball game and also the mentality game too. Best explaining this is Ben Keays only had 21 touches but his input, including getting on the end of pressure acts leading to three goals, had him near BOG.
Others had more disposals or tackles but the heat he put on the ball was of far more consequence than any single Carlton player. Similarly Taylor Walker's kicking and impact did more than the more vaunted Curnow and McKay.
When this happens at this critical juncture of the season, they are mountains hard to be overcome. Maybe of more concern is that Cripps and Walsh had a combined 81 possessions and they still lost by five goals. Either they are getting cheap ones or they are irrelevant or both.
While last week it was all about the Lions not having an MCG record, it's the reverse this week as they hold the cards. Carlton's last victory over Brisbane at the Gabba was 2013.
Injuries this time of year are of most importance as some either rush back for finals or are being saved for them. But both had lost some troops that swayed their team's fortunes. Bailey for Brisbane and Newman for Carlton are but a few.
Brisbane will have the luxury of this at home and will have their own heat placed on them – enough to win this game you'd expect.
Match Selection: Brisbane by 17 points
Suggested Bets: Brisbane 1-39 @ $2.10