3 minute read
Melbourne were never tempted to trade Clayton Oliver, coach Simon Goodwin says, and the midfielder insists he did not want to leave.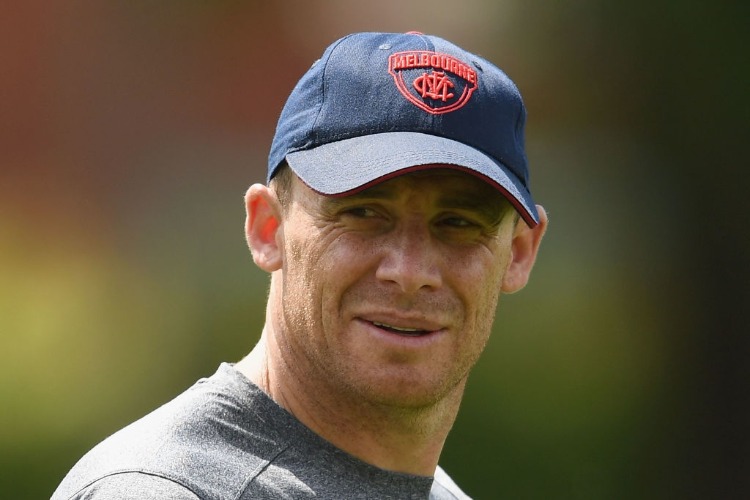 Clayton Oliver says he would have accepted a trade if Melbourne had decided they wanted him gone but is now determined to knuckle down and meet the standards demanded by the Demons.
The gun midfielder also partially attributed his seizure earlier this month, which resulted in his hospitalisation, to side effects of his ADHD medication.
Oliver's professionalism was repeatedly questioned this year amid doubts over his future at Melbourne, despite being contracted until 2030.
The 26-year-old wanted to stay, and coach Simon Goodwin says Melbourne didn't consider trading him.
"If they didn't want me (I'd have been open to leaving)," Oliver told the Seven Network.
"Obviously I did not want to leave. I love the boys, I love the club and I love 'Goody'.
"I probably owe my career to him so I'd never leave someone who has been so loyal to me.
"I just want to put my best foot forward for the club, be the best teammate I can be and be the best person I can be for the Melbourne Football Club."
The 26-year-old was the subject of concerning reports around his behaviour.
"It's been a little bit stressful. It usually doesn't get to me," he said.
"It's just more things that keep coming out that are only from recent times and stories that are made up that are just ridiculous.
"I'm a bit flat it's resurfaced again. I thought it'd all been sort of put to bed.
"Obviously there's a few issues on my behalf that are fair enough, but I don't know why it's come out again."
Oliver said his October 12 seizure had happened when he was staying at the home of teammate Joel Smith, who has since been provisionally suspended for a positive cocaine test.
He said his ADHD medication sometimes made him feel lightheaded with a high heartrate and he had fainted while on an exercise Wattbike the previous day.
Oliver said he had woken up during the night and gotten up to get a drink, then "next thing, I was on the ground" and had hit his head in the fall.
Oliver's comments followed the release of a pre-recorded interview where Goodwin said Melbourne "didn't consider trading".
"He wanted to be a part of where we're going and we're going to work with him to do that."
CEO Gary Pert said Melbourne had shifted to a "tough love" approach with Oliver, and Goodwin echoed that sentiment.
"It's a very complex situation that we've got going on with Clayton and clearly those challenges have been ongoing for multiple years," Goodwin told SEN.
"We're working incredibly closely with Clayton right now and building the best people around him, and care around him, to deal with his complex personal issues.
"What Clayton needs to be really clear on is that we now have some minimum standards of behaviour that we want him to adhere to, and if he can't come along with our culture, there will be some consequences."
In the interview, Goodwin also vehemently denied he had used illicit drugs.
"To have this play out over a three-year period, it's been really hard," he said.
"It's taken a toll on myself, my family. Enough's enough. I don't use illicit drugs and I never will."
Goodwin admitted he has yet to speak with Smith since the utility's positive cocaine test.