3 minute read
Marnus Labuschagne has played 19 straight games and guided Australia to the World Cup trophy, since being left out of the extended squad for the tournament.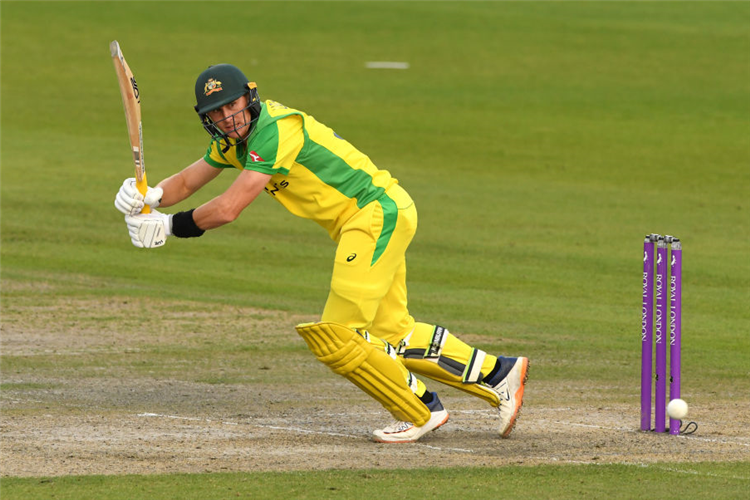 Marnus Labuschagne feared the selectors' axe was finally going to catch up with him on the eve of the World Cup decider, before he guided Australia to victory over India.
Labuschagne played a steady hand that proved absolutely key in Australia's six-wicket win on Sunday, hitting an unbeaten 58 as part of a 192-run stand with Travis Head.
In doing so, the pair took Australia from early trouble at 3-47 to within two runs of victory when Head was dismissed, with Labuschagne close to chanceless in his 110 balls.
But in truth, the man who made his name in Test cricket after being a call in as a concussion substitute was also not meant to even be playing in this World Cup, let alone the final.
Called into the group for the ODIs in South Africa in September, he has now played 19 games straight since.
His stays of execution have come as Travis Head returned from a fractured hand in this World Cup, Glenn Maxwell fell off a golf cart and Steve Smith battled a bout of vertigo.
By the time Australia were finally at full fitness, Labuschagne was close to undroppable, with his energy in the field almost as valuable as his safe batting.
And on Sunday night, he repaid the faith, being the perfect man for the conditions when Australia required four an over and some genuine Test match batting.
"I'm a man of faith and believe in God, but the way everything's happened, it's unbelievable to me and it's just amazing," Labuschagne said.
"I'm lost for words. The amount of times that I thought I'm done.
"Even last night, team didn't get named till about 10pm. I thought the coaches went to the ground. It might be dewy, I might be out.
"I'm very thankful for them for sticking with me. I don't have many words to explain.
"Three months ago, I wasn't even in South Africa in the one-day team and to play 19 games straight from there, it's truly a miracle."
Labuschagne described the triumph over India as the "best achievement" he had ever been part of.
And while Head hit 137 from 120 balls down the other end, Labuschagne's contribution in the final cannot be understated.
He took seven balls to get off the mark, but then only faced more than three dots in a row three more times.
For the most part he was able to turn the strike over, let Head get to work and ensure the pressure did not build on Australia.
"I was a little bit nervous, but Marnus played exceptional," Head said.
"It was awesome to bat with him. He soaked up all the pressure and it was just an amazing partnership."