3 minute read
Novak Djokovic's Australian Open hopes lie with the outcome of a hearing on Sunday, just 24 hours before the first round of the tournament is due to begin.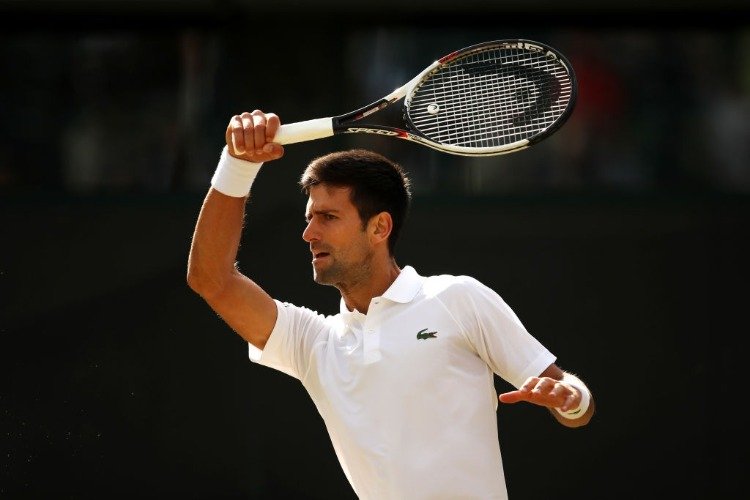 Novak Djokovic is back in immigration detention with his Australian Open fate set to be finally decided in the Federal Court on Sunday.
The 34-year-old's desperate quest for a 10th title at Melbourne Park goes on the line when his legal team attempts to overturn his visa cancellation and deportation orders from Immigration Minister Alex Hawke
The top seed needs to be on the tennis court on Monday for an opening-round clash with Serbian compatriot Miomir Kecmanovic, while Open organisers are poised to make draw changes should Djokovic's last-ditch legal bid fail.
Sunday's proceedings will be heard by a full bench of three judges, which was the preference of Djokovic's legal team, rather than by a single judge which can be appealed.
With the case heard by the full court there is no avenue to appeal any decision made.
The tennis superstar was on Saturday afternoon returned to the Melbourne immigration detention hotel where he has already spent four nights.
Wearing a green tracksuit and a white face mask, he appeared composed in the back seat of a vehicle.
Earlier on Saturday his lawyers fronted a brief procedural hearing before Justice David O'Callaghan in the Federal Court, after the case was transferred from the Federal Circuit Court in a late-night hearing on Friday.
In an 268-page affidavit released on Saturday by the Federal Court, Hawke's detailed reasons for using his discretionary power to cancel Djokovic's visa a second time were outlined.
In it, Hawke suggested the unvaccinated world No.1's presence during the tournament could encourage residents to shirk COVID-19 isolation rules, given he's acknowledged doing so last month, and foster "anti-vaccination sentiment".
Djokovic's lawyers flatly rejected the claim in their grounds for appealing the visa cancellation, saying the minister had not cited any evidence to back up his view.
They argued that booting Djokovic out of the country could excite similar anti-vaccination sentiments.
Djokovic came under added scrutiny this week when he admitted in a statement he had provided false information on his travel declaration, blaming his agent for the error.
He also admitted attending a media interview in Serbia while knowingly COVID-19 positive and when he should have been self-isolating, calling it an "error of judgement".
Serbia President Aleksandar Vucic has accused the Australian government of "harassing" and "maltreating" Djokovic, suggesting it was indulging in political point-scoring before the election.
But Prime Minister Scott Morrison insists Djokovic's visa cancellation was done in the public interest.
Daniil Medvedev will take over as top seed should Djokovic's be ruled out.
The Russian world No.2 lost the Australian Open final to Djokovic last year but then defeated the 20-time grand slam champion in the US Open final.
While his chances of a second grand slam title would increase in the Serb's absence, Medvedev wanted to know more about the procedure and reasons behind his rival's expulsion.
"I want to say about Novak's situation that we're in Australia, it's their rules," Medvedev said on Saturday.
"If he has a valid exemption to be in this country and to do what he wants, then he should play and if the exemption is not valid or something else is not valid, well, any country can deny your entry
"I know yesterday the Prime Minister ... said no and I didn't really read anywhere why -- that's what interests me to know, the reason.
"Is it just he said, I don't want? Is there a real legal reason behind this?
"I guess we're going to know a little bit more tomorrow at the appeal."
Spanish great Rafael Nadal also stands to benefit, as an Australian Open crown would move him clear of his long-time rivals Djokovic and the absent Roger Federer with 21 grand slam titles.
"Australian Open is much more important than any player," Nadal said.
"If he's playing finally, OK.
"If he's not playing, Australian Open will be great Australian Open with or without him."