3 minute read
Ahead of the Australian PGA Championship, veteran Rod Pampling says Cameron Smith is set for golfing greatness but that LIV had complicated comparisons.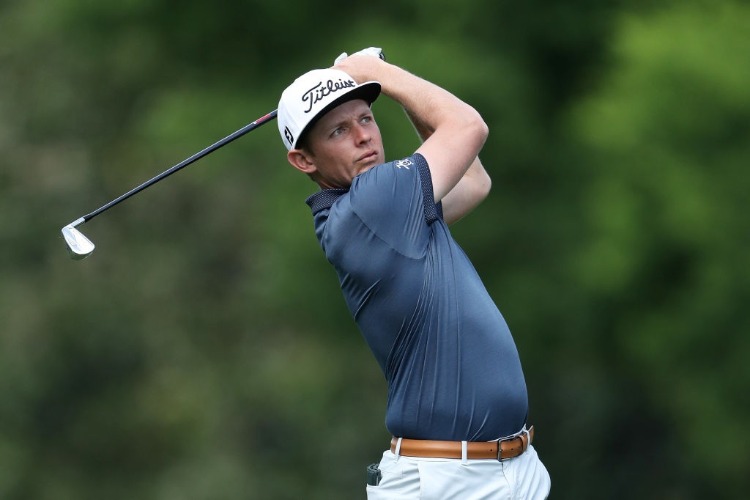 Veteran Rod Pampling says Cameron Smith is well on his way to becoming a true great of Australian golf but says judging "greatness" is no longer a clear-cut task due to the division in the world game.
Smith will defend his Australian PGA title at Royal Queensland this week, a tournament the 2022 British Open winner has won three times.
Pampling, the 2008 Australian Masters champion and a three-time winner on the PGA tour, was asked on Monday whether LIV Golf's Smith was destined to be hailed as one of the finest players Australia has produced.
"As long as he keeps doing what he has been doing he will definitely get there. It is just a shame that LIV and the (PGA) Tour have split so much that it is not going allow a guy's career to grow into being one," Pampling said.
"It is an interesting time for the guys coming through about where they are going to fit into the legendary status of the game.
"He is a great player. I think it is an interesting time with LIV Golf. There is not the PGA tour wins and European tour wins that he will be able to build on. We still don't know what the future holds there.
"It is a tough one to pick because you are not going to have these events to put up against the players beforehand.
"Is he one of the greats of Australian golf? Is he not? Right now, of course he is, and he is only going to get better as well."
Aside from his one major, Smith has won five times on the PGA tour. Greg Norman leads the way amongst Australians on the all-time list, with 20.
Pampling said only time would tell whether Smith, who he regards as potentially the best putter in the world, would win more majors.
Fresh from a win on the PGA Tour Champions SAS Championship in October, Pampling is not at Royal Queensland to make up the numbers.
"It's a great thing with the Champions Tour and with golf. I am 54 and can still play competitively against everyone," Pampling said.
"To win this year was great. I feel like I can compete out here. I know the golf course, which is a huge advantage. I am looking forward to a good week."
Pampling said Royal Queensland was in "great shape" as he gazed out on the 17th hole, a par-three which has been designated the "party hole". It will be played before a 3000-seat amphitheatre with tents constructed for spectators to enjoy a good time.
"It is fun to have a hole like this. The spectators are ... nice and close," Pampling said.