3 minute read
Australia's Alexander Volkanovski has retained his UFC featherweight title with a dominant points win over old rival Max Holloway in UFC 276 in Las Vegas.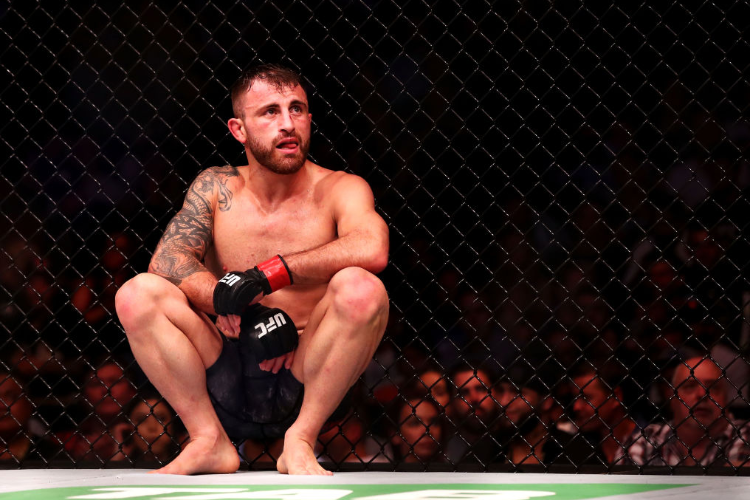 Australia's UFC featherweight world champion Alexander Volkanovski celebrated a new contract and targeted double champion status, after overcoming a hand injury to notch a dominant points win over old rival Max Holloway in UFC 276 in Las Vegas.
Volkanovski, from the NSW South Coast town of Windang, dominated with his fists, punishing Holloway with left jabs and right hand blows, opening up a cut above the former champion's left eyebrow in the second round.
While their first two fights were close, with some fans suggesting Holloway was unlucky not to get at least one of the decisions, 33-year-old Volkanovski dominated their third encounter, winning every round on all three judges' scorecards.
"It's good to finally put an end to it and silence a lot of people," Volkanovski said.
"We signed a new deal and I'm very happy with it, to be the highest paid featherweight outside (former champion) Conor (McGregor) is pretty impressive, so I'm proud of that."
He attended the post-fight press conference with his left hand wrapped and said he thought had broken it in the second round.'
"I know when I break stuff," Volkanovski said.
The No.2 ranked pound-for-pound fighter in the UFC, Volkanovski has won 22 fights in a row since his only MMA loss in 2013.
He improved to 25-1 and 12-0 in the UFC.
Some have suggested he could be considered as the UFC GOAT, but Volkanovski said that was up to others to decide.
"I think you'd be a bit of a fool to not have me in them (sic) conversations, they look at what I'm doing, look at the resume, but that's not up to me," Volkanovski said.
The hand speed advantage of the 33-year-old champion was apparent from the outset.
"Too fast for you," Volkanovski told the challenger among comments he made in the octagon.
"It wasn't disrespect. I've got nothing but respect for Max, I wouldn't be the fighter I am today without him, he's made me raise the bar," Volkanovski said.
Volkanovski relied primarily on hand strikes, occasionally throwing in some kicks and the odd elbow.
Holloway had some success with his kicks but landed few meaningful punches as Volkanovski displayed good head and feet movement.
The 30-year-old challenger had radiated intensity and spoke aggressively in the lead up, especially at the pre-fight press conference.
"It worked against him because it gave me the fire I need," Volkanovski said.
Volkanovski has now made four defences of the title he took off Holloway in 2019.
He felt like he could challenge for the vacant lightweight strap in his next belt without fighting a contender first and if successful could defend both titles.
"I want that double champ status and I can stay active enough and I've proved that, three fights in (the last) nine months, not many champions can do that," said Volkanovski, who has also not ruled out a fight with former two-division champion Henry Cejudo.
Volkanovski's stablemate, New Zealand's UFC middleweight champion Israel Adesanya, who had an equally convincing unanimous points win on Sunday against Jared Cannonier, said he found the Australian inspiring.
"I had a shutout but his was way cooler and more impressive," Adesanya said.
After having his last eight bouts overseas, Volkanovski reiterated his desire to fight at home for the first time since February 2018 in Perth.