3 minute read
A Craig Bellamy-coached Storm team has never lost in the opening round of the NRL, dating back to 2003, but premiers Penrith are set to test that streak.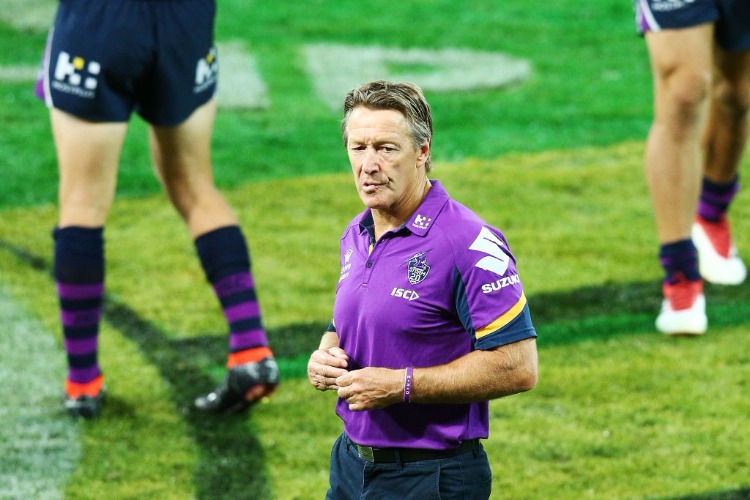 Whether it will be his last season in charge of Melbourne is still to be decided but one certainty is that coach Craig Bellamy's round one streak will be thoroughly tested in 2024.
Bellamy's teams haven't lost an opening round match since he took over in 2003 but the Storm face the stiffest of challenges next season when they host reigning premiers Penrith.
The veteran coach is expected to transition into a director of coaching role at Melbourne at the end of 2024, although Storm boss Justin Rodski said Bellamy hadn't told the club of his plans.
He said a decision wasn't due until March-April although Bellamy wouldn't be pressured to make a call, with the Storm happy for him to continue as head coach.
Melbourne are hopeful that if indeed Bellamy's 21st season is his last, he can keep the incredible streak going.
"This is the ultimate test for his record isn't it," Rodski said after the full NRL draw was revealed on Monday.
"Penrith have been the benchmark team of the competition for the last three years and with Storm, we've won the last four premierships so it's going to be a big build-up.
"They (Penrith) will be going over to play in the world club challenge so hopefully if there's ever a good time to get Penrith it's in round one, here at AAMI Park."
In other draw features, Melbourne will again stage an Anzac Day match but against South Sydney with their usual opponents the Warriors hosting a game of their own in Auckland.
Meanwhile, Rodski said Ryan Papenhuyzen was heading to the US to work with renowned rehabilitation specialist Bill Knowles, with the star fullback funding the trip out of his own pocket.
Just three games into his return to the NRL after 15 months out with a shattered knee-cap, Papenhuyzen sustained extensive damage to his ankle and leg in week one of the finals.
Rodski said Papenhuyzen was on track to be ready for the opening rounds.
"Paps is going really well and his recovery has been solid," Rodski said.
"By all acounts he will be back running in January and all things going well he's every chance to be ready for round one, which is really pleasing and exciting.
"He's heading back over to the US to see Bill Knowles in December and he's doing that on his own accord as it's something that he felt really passionate about.
"From a physical and mental point of view the work that he did with Bill for his knee-cap earlier this year helped him to get back this year."