3 minute read
South Sydney superstar Latrell Mitchell has reflected on a tumultuous year that included a mentally draining legal battle and troubles on the field.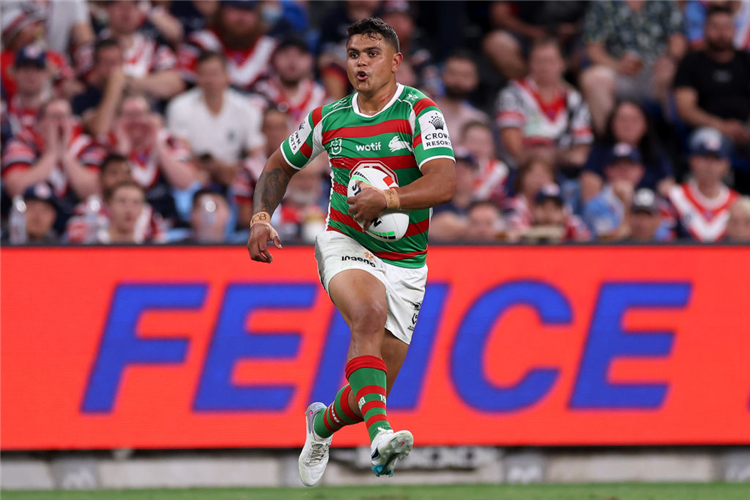 Latrell Mitchell says he "faked being happy for 10 months" as his ultimately successful legal battle cast a long shadow over a tumultuous year on and off the field.
Mitchell and soon-to-be South Sydney teammate Jack Wighton were charged in February for "fighting" outside a Canberra nightclub during celebrations for the latter's birthday.
Charges were dismissed in early November after the most senior police officer in the duo's arrest admitted he gave false evidence.
After being found not guilty, Mitchell described the charges and ensuing trial as a "traumatic experience".
But he had not made his feelings about the legal ordeal known until appearing on the Let's Trot podcast with former Rabbitohs teammate Josh Mansour on Wednesday.
"It was a long 10 months, it just dragged on," the star fullback said.
"I knew I was innocent the whole time and just trying to prove that I was a good person and trying to fake being happy for 10 months was pretty hard. I'm glad it's over.
"It's something that's been weighing on me for a long time and my family, probably my family moreso.
"Mental drag and just a ball-and-chain that I didn't need. I've got a lot of them hanging around.
"I'm happier now, I'm back to being Latrell Mitchell. I can't wipe the smile off my face."
While the case cast a shadow off the field in 2023, Mitchell was also thwarted by a calf injury which didn't help Souths as they dropped from ladder leaders after 11 rounds to ninth at season's end.
Club legend Sam Burgess left his assistant-coaching job during the downward spiral amid claims head coach Jason Demetriou had been giving superstar players Mitchell and Cody Walker preferential treatment.
Demetriou and the playing group denied those suggestions at the time.
"It rattled me, I tell you what," Mitchell said of Burgess's exit.
"You try and say it didn't affect you as a person (but) it's started to drip into your personal life and footy.
"If you're not happy on the field, you're never going to perform on (it)."
Mitchell missed two months after injuring his calf in NSW camp for the State of Origin series opener, with the Rabbitohs winning only two of seven games in his absence.
"It was just hard for me to come back and try and find that form again," he said.
"It was 10 weeks too long (injured), where I wasn't looked after the way I should have been.
"(The idea) that, 'Oh it's all right, Latrell's back, we'll be right again, we'll win again', just the pressure of that got to me a little bit.
"But other than that I think we just lost that drive, that connection too, confidence."
The tumultuous year has steeled the dual-premiership winner to want to help the Rabbitohs deliver their 22nd title in 2024.
"Everything they've been able to sacrifice for me and give to me, I haven't delivered since I've been there in a sense where a comp is something everyone wants," he said.