3 minute read
Rugby Australia CEO Phil Waugh doesn't agree heads must roll after the decision to bring Eddie Jones back as Wallabies coach ended in disaster.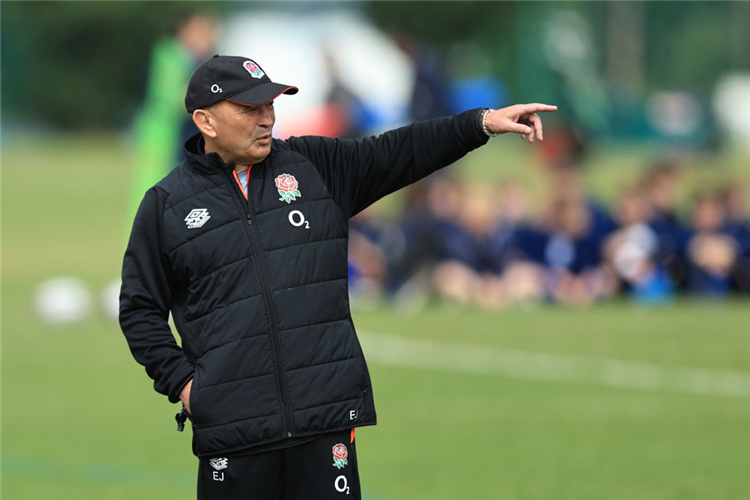 Phil Waugh concedes Hamish McLennan and the Rugby Australia board got it horribly wrong gambling on Eddie Jones as Wallabies coach but doesn't necessarily agree heads must roll.
As RA chairman and the key architect in parachuting Jones in to replace Dave Rennie just eight months before the start of the 2023 Rugby World Cup, McLennan is under pressure to keep his job amid growing calls to step down.
But while stressing that wasn't his call as CEO to make, Waugh acknowledged his own part in the sorriest episode in Australian rugby history after Jones' resignation was formally accepted on Tuesday.
Jones will officially finish up on November 25, just 10 months into his five-year contract, after the Wallabies failed to make the quarter-finals for the first time in 10 editions of the World Cup.
Asked if McLennan would remain as chairman, Waugh said: 'That's not for me to answer'.
"What I will say is that the board takes the ultimate responsibility. I don't shy away from that. I was on the board and we have to take ultimate responsibility.
"With the information we had at the time, the board made a bold decision and it's clearly been disappointing."
After being sacked as Wallabies coach in 2005 following seven losses in eight Tests, Jones presided over only two wins from nine during his second tenure in 2023.
Waugh said the board could not have anticipated Jones, who boasts more World Cup wins than any coach in history, would be such an abject failure.
But the former champion flanker and 2003 World Cup finalist under Jones also said it remains impossible to know if Rennie would have achieved a better World Cup outcome than his under-performing successor.
"Hindsight's a wonderful thing," Waugh said.
"When you make decisions at any time during your career, you get presented information at the time and you make decisions based on that information.
"Where we ended up was clearly not good enough and it may have been different, it may not have been different and it's that we have to live with.
"It's speculation or hypothetical where would we have been had we not have made that call and had Dave stayed on. We'll never know.
"But clearly the performances of the team and the results that we delivered weren't up to the expectation of anyone and clearly the lowest that we've had in the World Cup."
Waugh also defended McLennan not fronting the media alongside him, saying he was still in Paris after attending the World Rugby Awards on Monday night and attending "a lot of very significant meetings in France".
He said the embattled chairman should be applauded for successfully lobbying for the 2027 World Cup in Australia being shifted from the middle of September to the start of October.
"This is actually really significant for our market," Waugh said.
"With (the timing of) rugby league, AFL grand finals, having clear air is really important."