3 minute read
Defending A-League Men champions Western United have started their new season in strong fashion, knocking Melbourne Victory out of the Australia Cup.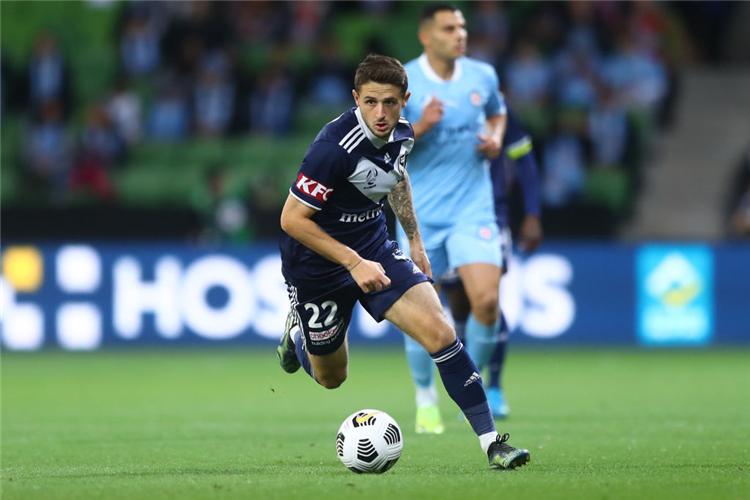 Defending A-League Men champions Western United have started their new season with a win after knocking Melbourne Victory out of the Australia Cup with a 2-1 win at AAMI Park.
Locked at a goal apiece after Jake Brimmer cancelled out George Timotheou's opening own goal, Lachlan Wales turned matchwinner in the 67th minute when he netted with United's first official shot of Wednesday night's clash.
In the end it was a United win that carried all the hallmarks of their successful formula from 2021-22 - defensive discipline and effectiveness in transition allowing them to overcome a 19 to five deficit in the game's shot count.
John Aloisi's team now advance to the Cup's round of 16 for the first time, where they will face NPL NSW Sydney United.
"Great result for the club," said Aloisi. "We showed a strong mentality again because we've got a very thin squad at the moment. We're very early in pre-season.
"Great to get the win and keep building that confidence and success for the season."
Victory, meanwhile, will turn to their ALM season opener against Sydney FC on October 8.
Finishing with a wet sail, Tony Popovic's side created enough chances to secure a result against United but wayward finishing, combined with their defensive lapses, proved costly.
"You can see we've made a lot of progress in our game but in the end they go through," said the Victory coach.
"We're disappointed tonight for sure. When you play that well you should win and I think we have to be more clinical in the box."
After absorbing early Victory chances, United opened the scoring in the 24th minute when Wales found space on the right in the 24th and whipped in a cross that Timotheou disastrously poked into his own net.
Brimmer laced an absolute thunderbolt into the top corner of the net three minutes into the second half to restore parity only for Wales to strike back immediately when he got onto a pinpoint Ben Garrucio cross.
Popovic threw in high-profile signings Tomi Juric and Nani as the game wound down but remained frustrated as the United defence held firm.
Unfortunately for both teams neither escaped the game with a clean bill of health with Jay Barnett and Leo Lacroix withdrawn with injuries.
Aloisi declared his Swiss defender was suffering from hamstring tightness and would be fine although Barnett's prognosis with a shoulder injury was less clear.