3 minute read
Iga Swiatek has been knocked out of Wimbledon in the biggest shock of the tournament, losing to Frenchwoman Alize Cornet after 37 straight wins.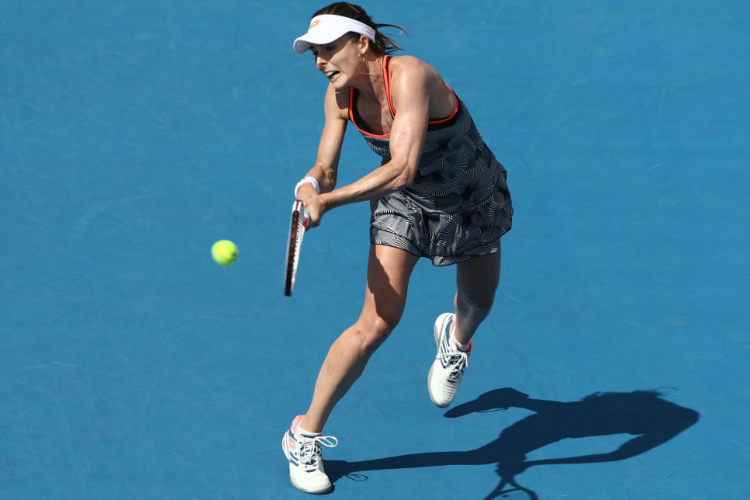 Iga Swiatek's air of invincibility has been shattered in a huge Wimbledon sensation, after she was left tactically bamboozled by famed grand slam giant slayer Alize Cornet.
The mademoiselle who's long had a flair for the dramatic reckoned she was maturing like a fine French wine as she knocked out the world's best 6-4 6-2 in Saturday's third round to end Swiatek's incredible 37-match winning run that stretched back to mid-February.
Swiatek ended up looking a distracted shadow of the powerhouse who's swept all before her since Ash Barty retired from the top of the women's game in March.
The Pole promised that she didn't "tank", but she did admit to being a bit lost about what tactics to use on a blustery day while floundering around on a grass court surface that still makes her look so coltish.
"I tried many things to try to feel better on grass court but it just didn't happen," the 21-year-old said, almost resigned to having been ousted.
"I didn't have any idea. I didn't tank it, but I just didn't know what to do. Yeah, I was just kind of, 'I hope that it's going to go in', but I did many mistakes.
"Here, I didn't know what to change. I was confused."
But it was a familiar scenario for the 32-year-old Cornet, who, while perhaps never quite making the best of her talent, has enjoyed some remarkable wins, not least when she beat the then five-times champion Serena Williams at Wimbledon back in 2014.
"I have no words. It reminds me of the time I beat Serena on this court eight years ago so you guys are lucky for me," world No.37 Cornet said.
"I am like the good wine in France. Good wine always ages well!"
Vintage Cornet had also caused a major tremor by knocking out 2019 Wimbledon champ Simona Halep in the Australian Open in January.
But this was a quake of a different magnitude as she pummelled the French Open champion to stun the crowd on Court No.1.
But Cornet received a lot of help from the tournament favourite, who sprayed around 33 unforced errors in an accident-prone 93 minutes.
In contrast, the often unpredictable Cornet was solidity personified, making just seven unforced mistakes as she ended Swiatek's four-month, six-tournament winning streak.
Cornet's win sets up a golden opportunity for Australia's top female player Ajla Tomljanovic, who rallied to beat 2021 Roland Garros champion Barbora Krejcikova 2-6 6-4 6-3.
There were no alarms for Halep, who outclassed Poland's Magdalena Frech 6-4 6-1 win in 66 minutes and will next face No.4 seed Paula Badosa, who knocked out another former winner Petra Kvitova 7-5 7-6 (7-4).
Amanda Anisimova battled back after losing a tight opening set to down Roland Garros runner-up Coco Gauff 6-7 (4-7) 6-2 6-1, describing her win on centre court as "the most special day" of her career.
Harmony Tan's amazing debut Wimbledon, which had been launched with a spectacular victory over Serena Williams, continued as she outplayed Katie Boulter 6-1 6-1 to end the terrific run of Alex de Minaur's British girlfriend.