3 minute read
Timeform Recap the 2022 Queen Elizabeth Stakes won by Think It Over.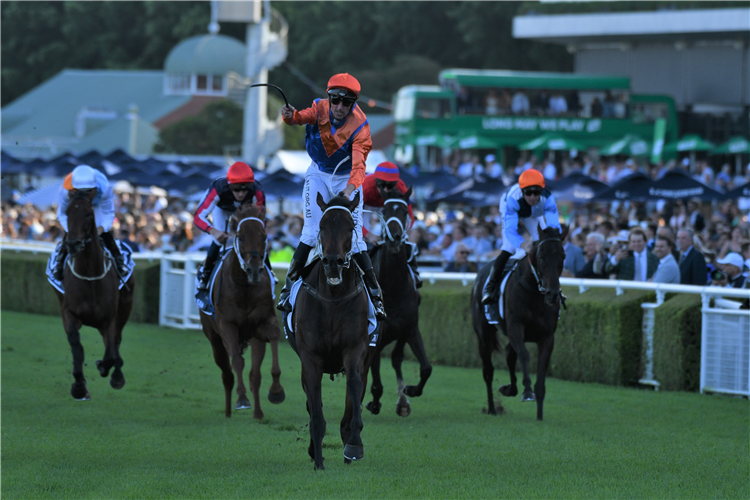 Last week we looked back at the opening day of The Championships - you can (and absolutely should...) read that here - where Nature Strip and Fireburn stamped themselves as the top perfomers in the sprint and two-year-old divisions - beyond dispute - and Hitotsu continued to look a division topper of the future in winning the Derby.
Roll on to Day Two we cheered; the middle-distance division was ready to be settled in a true championship bout with all the best performers in the division lining up. And not just lining up, they were hitting it at the peak of their powers.
Anamoe, Montefila, Duais and Zaaki all came off big wins. Verry Elleegant had beaten a couple of those in the Chipping Norton and while below expectations in the Ranvet, that is just her. She shows up when the heat goes on. When it matters.
The only star that was perhaps not quite at his top was Think It Over. He was better than ever in the Apollo but looked stuck in the mud in that Chipping Norton and outstayed and outmatched by Duais twice since.
50/1 Think It Over, fill your boots, we're focused on the middle-distance championship and he ain't part of that... And then he was.
The now-reliable Zaaki rode a cheap lead to be the only market player in the first four home in a flop-filled Queen Elizabeth that ended up more about the course Think It Over steered than about deciding the middle-distance champion of Australia.
Can Think It Over be the middle-distance champion down under? He is the first true local since Winx to win one of the two true Group One races over middle distances and, while this felt opportunistic, a rating of 124 is still better than anything put up over 2000m this season away from Anamoe in the Rosehill Guineas - and that rating comes with a margin for error as wide as the gap he put on a hapless Converge.
Think It Over has won four times from five starts over 2000m this season. The three wins in the spring came in much thinner company but that winning record still makes for positive reading against the other contenders.
Duais is two from four (both losses behind Think It Over), Anamoe, Montefilia and Zaaki are all one from three, and Verry Elleegant (Australia's best stayer who rarely races in staying races) is none from four.
To go some way for accounting for the noise around peak ratings let's crank out the magical Monte Carlo machine and run our six contenders through their paces 10,000 times, drawing at random from all of their 2000m ratings from this season.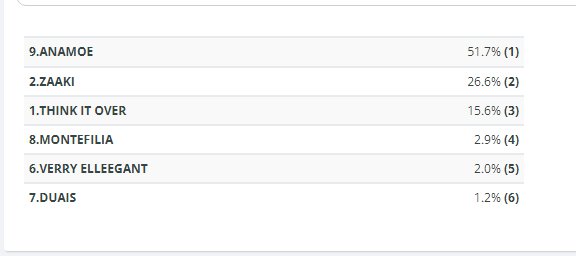 Anamoe, courtesy of the peak talent showcased in his narrow (unlucky?) Cox Plate defeat and his Rosehill Guineas romp, comes out atop Zaaki and Think It Over by this measure; but this paints a picture of an open division.
The paddock beckons for all bar Zaaki who may head back to Brisbane for the Doomben Cup and Q22 - both races he won last year.
The Brisbane winter carnival has been a brilliant launching pad for future stars in recent years but it looks set to play a part in deciding a division in 2022 with strong performances from Zaaki, or perhaps another, capable of shaking up a delicate list.