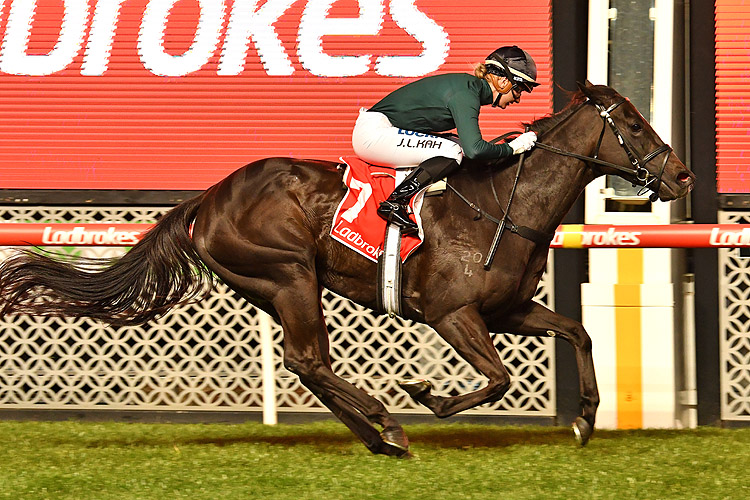 Bella Vella completed a remarkable hat trick by winning the Group One Robert Sangster Stakes at Morphettville, improving her rating from 104 to 111 in the process.
A rating of 111 is on the soft side for the Sangster, and certainly on the soft side for a Group One winning performance, but that makes Bella Vella's rapid rise at the age of five no less incredible and showcased not just her talents but the talents of her trainer Will Clarken.
Clarken took over training of Bella Vella as a mare rated 92 and having won just one of her past eleven. Her next eleven starts for Clarken have netted six wins culminating in Saturday's Group One and her new peak rating of 111.
Several disappointments in the race left the door open for Bella Vella, none more disappointing than Sunlight who ran to the lowest rating of her career by a full 10lbs and finished last.
Much was made of tactics on Sunlight, who was kept out wide on a day where there was certainly no disadvantage to be on the fence, but she was beaten well before tactics got involved and after a less than convincing return it seems more likely that Sunlight has simply not come up this campaign.
Away Game ran a flat race, as did Savatiano and the Galaxy winner I Am Excited, all appearing to have left their spark back in Sydney which has not been uncommon in this race over the years.
For spark we can look further west, to Ascot, where Fabergino outran the Group One mares in the listed Northam Stakes, hammering the useful Flirtini and posting a rating of 112+.
That rating is backed up by a good looking time and Fabergino may well prove a bit better than 112.
The strength of the west has been on show all season long with several successful raids in the east (including Fabergino who dipped her toe into the water by winning the listed Hoysted Stakes at Flemington) and a race like the Moir in the spring looks ideal for her where her ratings profile lines up nicely with other mares who have done well in that 1000m contest.