3 minute read
Timeform recap the 2021 Kingston Town Classic at Ascot won by Regal Power.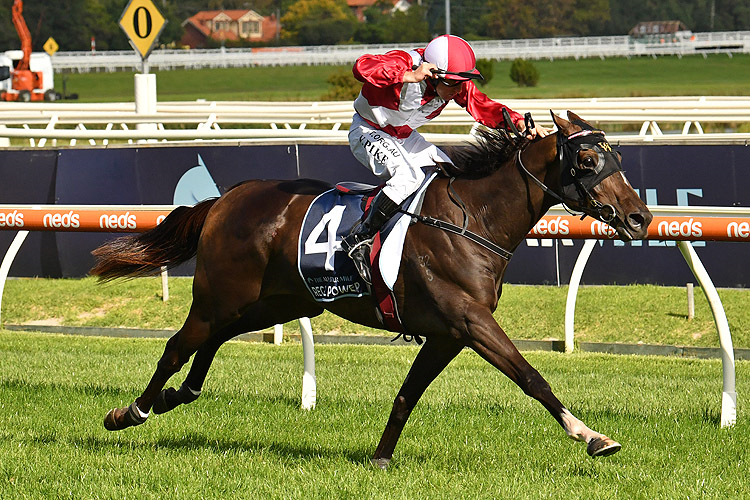 The Bob Peters' operation was again to the fore at Ascot on Saturday though definitely not in the order many predicted.
Dominant Railway Stakes winner Western Empire was sent out the deep odds-on favourite ($1.40) but was unable to hold off his stablemate Regal Power (12-1).
While not as surprising we did see similar last year.
Railway Stakes winner Inspirational Girl was the well supported favourite (10-9) but was unable to reel in her stablemate Truly Great (16-1).
Forced to go back from the wide draw, Inspirational Girl was left with too much to do, closing off very well late but to no avail.
Do have to wonder whether Pike had that in the back of his mind this year as he elected to press forward from the wide draw and try and slot in on Western Empire.
Unsurprisingly his rivals weren't having a bar of it, kicking up and forcing him to sit three-wide throughout.
Western Empire still travelled well and took over passing the 200m but in his rear-view mirror Regal Power was starting to launch.
Pike tried to lift him late but Regal Power was finishing too well, grabbing him in the shadows of the post.
A well-orchestrated preparation by Team Williams, Regal Power was humming in the lead ups, just whether he would be good enough to beat his stablemate was the question.
Fortunately for Regal Power, Western Empire had an off-day and didn't have the best of luck.
Worth noting in the Railway Western Empire beat Kissonallforcheeks by 15 pounds whereas on Saturday he only beat her by five pounds.
From a future punting perspective I didn't hate him getting beat as it's taken a bit of the gloss off, similar to Zaaki getting beaten in the Might And Power he's lost that air of invincibility.
Had he won as expected, it's unlikely that he would be much of a betting proposition when he returns next year (all depending on where he lines up obviously) - I feel you'll get your chance to back him again.
As for Regal Power it was his second Group 1 success (third if you count the All-Star Mile) and he returned a Timeform rating of 116.
Having been niggled with injuries the last 12-18 months, it's great to see him back on track and if they do head east next year he is sure to hold his own.
Arcadia Queen remains the highest rated winner of the event in recent years, rated 121 in 2018.