3 minute read
Timeform recap the 2021 Makybe Diva Stakes won by Incentivise.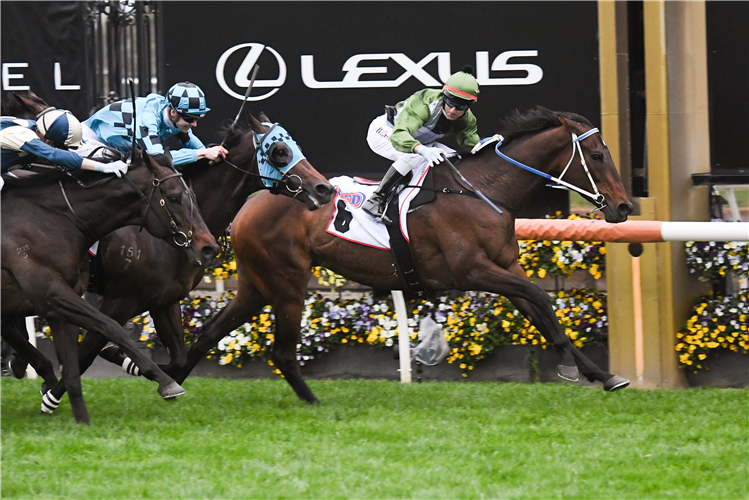 "When spring came, even the false spring, there were no problems except where to be happiest," wrote Hemingway before rolling into a tale of going racing at Enghein; the "small, pretty and larcenous track that was the home of the outsider."
September, in Australian racing, is a false spring. September is about plans and preparations. The big races, the championship races, are still a month or more away, but the expectation of happiness is happiness itself.
Expectations for the 2021 spring - the real spring - have been set alight by stars returning with promise and purpose and on Saturday it was the turn of Incentivise, the Cups favourite returning a winner in the Makybe Diva with a Timeform rating of 122.
That rating is 5lbs up on the 117+ that Incentivise carried into Saturday but, as we touched on when recapping Incentivise last time, that rating was as much about the '+' as it was the 117.
There is no '+' this time as things went well for Incentivise on Saturday and there are many points of reference pointing to a tight range of potential values around 122. It is a more confident estimate than before.
That is not to say that there isn't more to come from him. Things went well for Incentivise relative to the other runners in the race. He led at a slow pace, leaving each horse, in running order, more disadvantaged than the last - and exponentially so.
But the race, and the test it provided, was not necessarily ideal for Incentivise who is unlikely to be best suited in a battle of acceleration and speed over a mile. Connections will be hoping, and hoping with good reason, that the test for which Incentivise is best equipped is over 2400m at Caulfield next month.
Incentivise won't get things so cheap in October but he has set in place the foundations of a real spring to remember.
The same could be said for those that chased him home. Mo'unga posted a career best rating of 121 and Sir Dragonet ran to 120 in third; finishing faster than the two ahead of him.
That 120 rating isn't a long way short of the 123 that won Sir Dragonet the Cox Plate last season. It was an ordinary Cox Plate, and this year it will surely take more winning, but Sir Dragonet (who I have spent the 9 months post Cox Plate potting) shaped up better here than in any Australian run to date.
To the winner go the headlines, but Sir Dragonet's return can be considered no less stage-setting than the string of big-name returns we have seen in the past few weeks.
It wasn't all rosie for the big names on Saturday with a couple of high-profile misses on the undercard.
It should come as no surprise that the winners get those headlines - punters don't get paid on promise or performance - but wins are a function of performance and with that in mind it is worth noting that Artorius, Ingratiating and (to a lesser extent) Ayrton, all came out of their races rated the best horse on Saturday.
Artorius is perhaps the most interesting of that trio as he is a horse still learning to race. Prior to Saturday Artorius had raced 47 rivals and settled in front of just three of them - he is lacking for race smarts.
Artorius' Blue Diamond win had seemed a bit ahead of its time. It was slightly opportunistic, staying over a race that collapsed in front of him, and in doing so he changed the expectations of him.
False spring ratings of 112 and 111 may be seen as a failure to come good on that Blue Diamond success, rather than the perfect platform for the real spring, but change the frame in which they are viewed and things look quite a bit different.
In the ten years prior to Saturday, 138 horses - largely made up of Guineas hopefuls - contested the Exford Plate. Four of them matched or bettered Artorius' 111: Croshaven 111, Brutal 112+, Royal Symphony 111, and Long John 116.
Mighty Boss ran to just 96 in the Exford before his Guineas win. Shamus Award put up a 97 en route to winning the Cox Plate.
A lot of judgement is driven by expectations and expectations are never higher than they are in the false spring of September.